Air Conditioner Repair & Installation In Los Angeles
AC unit can become faulty for many reasons, but you need not worry anymore. L&S TurnKey Plumbing & Restoration has dedicated teams for AC repair in Los Angeles. Whenever you notice something with the AC unit, you can call us immediately, and a team of professionals will arrive at your location within the hour. We have expertise and tools/technologies to resolve every problem, no matter how big or small.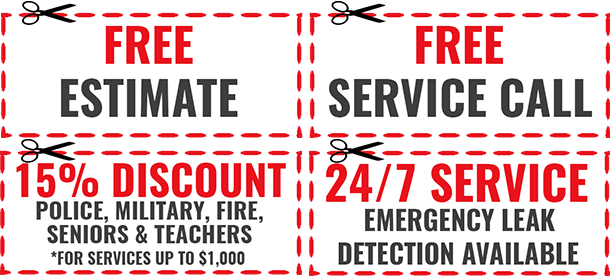 All of our HVAC technicians are licensed, certified, and background checked. The other great thing about L&S Turnkey is that we are very affordable. None of our customers have ever complained about the price being too high. You can contact us for any kind of air conditioner repair in Los Angeles. We are a one-stop solution center, which means from parts to extensive repair, you can receive all kinds of professional assistance from us in every step. Apart from AC repairs, we also assist with AC cleanup, tuneups, and upgrades. Our services are available for the emergency situation too. You can call us 24/7, including public holidays. We employ highly efficient emergency technicians who will resolve your problem flawlessly yet quickly.
Quick AC Installation in Los Angeles
We can install any brand of your choice within a few hours or at least the same day. The best part about service is – you can procure any brand of choice directly from us. We sell certified ACs and AC products backed with long-term warranties. We have dedicated teams for air conditioner installation in Los Angeles as well. For procurement of any kind, directly contact our office and state your likings. Our expert consultants will listen to your preferences and assess the entire situation based on property location, energy consumption, usage, etc., to recommend the best AC for your needs. Other than that, we always put our customers' preferences ahead of our choices. Through L&S Turnkey, you get the full service. From the starting of the procurement till the last electrical revision we will be with you.
Call us now at (951) 977-4580 to schedule an appointment for any type of plumbing service.

Why Use Us?
Experienced plumbers that can perform basic drain cleaning and leak detection, all the way to full scale water damage restoration and construction.
Full service company that can help you start to finish, no moving from contractor to contractor.
We bill your insurance DIRECT for all water damage restoration
Save $500 – $1000 OFF your insurance deductible
Licensed workers, no liability for you
Our courteous, professional staff will treat you like family, satisfaction guaranteed
We cover every kind of AC installation in Los Angeles, such as central AC, ductless mini-split, portable AC, geothermal AC, etc., along with traditional AC units. Our air conditioning services in Los Angeles are for residential properties. L&S TurnKey Plumbing & Restoration offers very good replacement deals. Change your old AC unit with a new one and save quite a few dollars in the process. You can customize your AC unit by replacing old faulty parts with new upgraded ones. Some other benefits of working with us include:
Free Estimation And Consultation: L&S TurnKey Plumbing & Restoration offers the initial consultation and estimation free of cost. The estimation and prices are 100% upfront with no hidden charges. If there are any differences in expenditure, we bear the responsibility. Consultation types can vary depending on the situation and scope. Small consultation fees are often waived.
24/7 Customer Services: We have very well-groomed customer service, and they are active 24/7. No matter what your grievances are you can directly contact us for remedies. We will immediately dispatch capable teams for emergency responses. You can also use our customer service to get live news about the progression of the work.
Maintenance Service: Maintenance is really the key to have a long-lasting AC unit. It is of absolute importance for residential buildings. Regular cleaning and maintenance can preserve your employees' health, deal with bad odors, and overall improve morale and the environment. Maintenance crews are available 24/7 too. Directly contact the customer service or schedule a meeting to finalize maintenance service.
Flexible Payments: We have very flexible payment options. We accept all kinds of payments from cash to cards to insurance. You can pay us however you wish. Pay us after completion or right at the beginning or break up the sum in installments; it is up to you. We also offer quality services at affordable prices to both first-time and regular customers.
Eco-friendly Products: We have a wide range of eco-friendly products. We always promote practices that preserve the environment.
Legal Compliance: While working with us, you never have to worry about the legality of our decision. We always take counsel before doing anything.