Avail 24 Hour Plumber in Temecula
Temecula, CA has become a popular vacation destination thanks to the Temecula Valley Wine Country, many championship golf courses and the Temecula Valley Balloon and Wine Festival. It is a great place to visit – more than 100,000 people are fortunate to call Temecula home.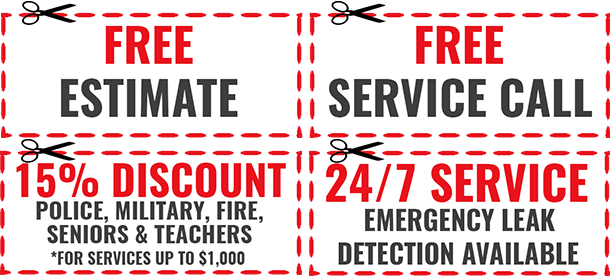 Professional Around-the-Clock Plumber Service
As a 24 hour plumber Temecula, L&S TurnKey Plumbing & Restoration makes sure our community's plumbing is working at its best. We are proud to provide Temecula home and business owners the best plumbing service 24 hours a day, seven days a week.
Our Service Guarantee
While you may be able to find other plumbers who are available, you can't always be sure that every plumber knows how to handle every plumbing emergency. With our 24 hour plumber Temecula, our highly trained plumbers can do it all when you need us to. Whether you need someone in a hurry to fix burst pipes, install or repair water heater, repair a busted sewer lineor address any other plumbing issue, you can count on us to take care of the problem quickly and effectively.
Availability That You Can Always Count On
We're available on nights, weekends and holidays with no exceptions. You can always count on a friendly and professional technician to be available to take your call and schedule your appointment regardless of when you need to reach us.
We Arrive Fast to All Emergency Calls
If your plumbing issue is urgent and requires immediate attention, then an expert 24-hour plumbing technician will be dispatched to your location in no more than an hour from the time of your call. You can also count on us to fix the problem right the first time with as little disruption to your life as possible.
The Importance of Hiring a Professional Plumber
Technology is always changing; these advancements have made plumbing repairs much more complex. Most plumbing issues require a knowledgeable professional to make proper repairs. Our plumbing technicians receive regular, up-to-date training. You can be assured that your plumbing issues will be taken care of with the latest tools and techniques.
Common Service Calls
Our licensed, professional plumbing technicians have been called on when Temecula residents have woken in the night to find that pipes have broken, and water is quickly filling their kitchen, bathroom or the apartment below. We've also been called out to investigate banging noises in the walls that produced a rapidly spreading water stain which further cause water damage. Regardless of the situation, you can always count on us to take care of the problem.
Call us now at (951) 977-4580 to schedule an appointment for any type of plumbing service.

Why Use Us?
Experienced plumbers that can perform basic drain cleaning and leak detection, all the way to full scale water damage restoration and construction.
Full service company that can help you start to finish, no moving from contractor to contractor.
We bill your insurance DIRECT for all water damage restoration
Save $500 – $1000 OFF your insurance deductible
Licensed workers, no liability for you
Our courteous, professional staff will treat you like family, satisfaction guaranteed
Special Requests are Welcome
We've also done several special projects such as installing rainwater tanks and greywater recycling units in this area. We're happy to listen to your ideas and help you make your special plumbing projects come to life.
Contact Us Whenever You Need Plumbing Assistance
Whether you have water where it shouldn't be or require a particular installation, our 24-hour plumber service is available to provide the right solution for your plumbing needs. Both Temecula residential and commercial clients are welcome to contact us at any time, and our reliable plumbing technicians will arrive quickly to provide you with the best possible service at any time of the day or night.
Finding a Plumber can be stressful, with so many options to choose from. Make sure to choose a provider that delivers all of the services you need, along with high levels of previous customer satisfaction.
We also provide 24-Hour Plumbing services in these areas:
Menifee | Murrieta