Wall Leak Repair in Temecula
Wall leaks can be such a pain! Luckily for the residents of Temecula, L&S Plumbing & Restoration are here to help! If you suspect you have a wall leak and are in dire need of a plumber, we are your team. Don't let something that can start off small turn into a catastrophe. If a leak in your home is not taken care of immediately, you could potentially end up with hundreds if not thousands of dollars in damage repair.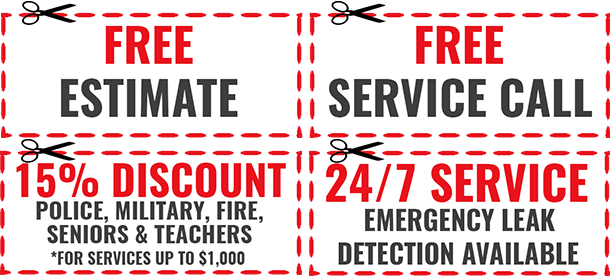 Wall leaks can be caused by a number of things. It might be a cracked pipe, a broken joint, a worn out pipe or a number various other issues. This makes it important to call a professional rather than considering a do-it-yourself project, especially if home insurance is involved. When you need someone to help repair your home, you will have had a technician with the skills and materials required to do the job correctly and efficiently.
What Is A Wall Leak?
A wall leak is an issue that has to do with your plumbing pipes. It can occur when water escapes and flows outside of plumbing within a wall. L&S TurnKey Plumbing & Restoration have the capabilities and experience to outline the causes of this type of leak. We can also offer different types of prevention measures and let you know when you should hire an experienced plumber.
How Can I Tell If I Have a Wall Leak?
In addition to the most obvious way of being able to tell if you have a wall leak (water coming out of your wall), there are several other signs that indicate your home or place of business may have a leaky wall. The leak can cause a higher than normal utility bill as well as damp spots on your walls. In addition to mildew, the excess moisture can cause reason to believe there is a leaking pipe somewhere in your home. Also, it should be noted to pay attention to your paint and wood fixtures, if your wood looks warped or if your paint is peeling or bubbling.
One Hour Emergency Response Time for Temecula:
Available Now! Call (951) 977-4580
Expert Slab Leak service. 24 hours a day.
Friendly plumbers, we'll treat you like family!
Upfront pricing, with licensed and insured professionals.
Five Star ratings on Yelp, Angie's List, and Google, plus great hand-written feedback from our previous clients.
In business for over 20 years, the best in Temecula!

Can A Wall Leak Be Prevented?
With the correct knowledge and tools, yes, a leak in the wall can be prevented but may take some time to address. Although a leak can happen within a newly built house, it's more likely to become an issue in an older residence. Older houses and infrastructures are more likely to have older pipes and experience corrosion. The source of a leak in the wall will usually provide one or more visible signs of its presence. The most proactive measure to prevent this type of leak is to repair all holes and cracks you find in the home with compatible filling materials and cover the surface with a waterproofing compound. Most leaks within a wall go undetected for months or years and frequently occur in the basement. Waterproofing is always an effective solution to prevent this issue.
What Do I Do Now That I Have A Wall Leak?
So now you have a wall leak, where do you go from here? The most important thing you need to do is take action as soon as you can. In case the dripping water is causing damage to your property, you will need to contain the situation so that you prevent even further damage. Techniques such as placing a bucket under the area of the drip. You can also try to fix the problem on your own as you call the professionals to come in and offer a more permanent solution.
Why Should I Contact a Plumber?
Our plumber will arrive promptly after you have placed a call. You will find he is courteous, knowledgeable and well aware of the budget concerns that many of our customers have. He will listen to your comments, examine the site and prepare a reasonable estimate of the cost. At all times, you and your property will receive the respect and attention to safety that you deserve. Give us a call at (951) 977-4580 and we will be happy to answer any questions you may have. If it is an emergency we will have someone at your location in a matter of minutes. Call us today!
We provide leak repair services in these areas:
Southwest Riverside County
Temecula
Orange County:
Irvine
San Diego:
Rancho Bernardo
Instant Plumber discounts for Poway residents available.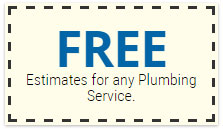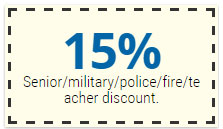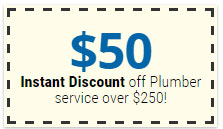 Our Services
Water Leak Detection
Slab Leak Repair
Ceiling Leak Repair
Flood Damage Restoration
Water Damage Repair
Water Heater Repair
Wall Leak Repair
Locations We Serve
Hemet
Menifee
Murrieta
Perris
Wildomar
Areas We Serve in Orange County
Huntington Beach
Irvine
Orange County
Santa Ana
Areas We Serve in San Diego