Slab Leak Repair in Poway
The Diegueno Native Americans first settled the scenic area now known as the City of Poway. The residential community situated in northern San Diego County is nicknamed "The City in the Country" because of its natural beauty. Residents and business owners of Poway must be cognizant of their water use due to California's drought. An unexpected waste of water is one that occurs below the concrete foundation of your property – a slab leak. Slab leaks may not have any obvious symptoms but can cause massive amounts of damage to your home. If you suspect a water leak in your home, L&S TurnKey Plumbing & Restoration is your top plumbing service for a slab leak repair in Poway.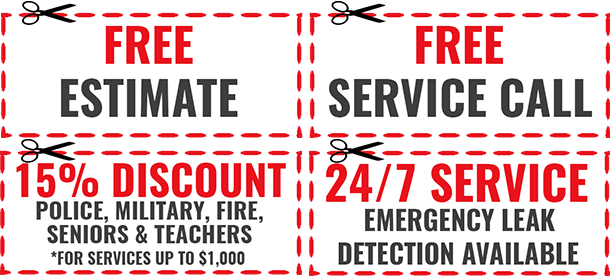 What is a Slab Leak?
The insurance and plumbing industries define the problem as a break in the water supply line that runs beneath your concrete floor. Conversely, a large leak above the flooring is considered a break in the line, and small seepage is a pinhole leak.
What Causes Slab Leaks?
Several factors can cause these leaks. They can occur because of improper installation techniques and corrosion as well as friction between the concrete and pipe. As the earth moves under your home, a shift in the foundation can cause a crack in the water line. Seismic activity may cause the pipes to rub against each other or the concrete, which can loosen connections or cause the water line to wear out.
Slab Leak Symptoms
There are several signs that indicate your home may have a slab leak. You may hear the sound of trickling water even when your faucets are not on. The leak can cause a higher than normal utility bill as well as damp spots in your flooring. There may be a warm spot on your floor if your hot water is leaking which further results in water damage. In addition to mildew, the excess moisture can cause cracks in your walls and floor.
How Do Experts Repair Slab Leaks?
There are several ways to repair a slab leak. To access the damaged pipe, an area of concrete can be opened. The defective pipe will be removed, and a new section is installed. Another technique is to reroute the underground water line. The new pipe is then run in the ground around the slab or above ground in your wall or ceiling. Another potential option is to repair and seal the damaged pipe with an epoxy resin. The dimensions of the damaged section will determine whether epoxy can provide a suitable long-term solution.
One Hour Emergency Response Time for Poway:
Available Now! Call (858) 703-5072
Expert Slab Leak service. 24 hours a day.
Friendly plumbers, we'll treat you like family!
Upfront pricing, with licensed and insured professionals.
Five Star ratings on Yelp, Angie's List, and Google, plus great hand-written feedback from our previous clients.
In business for over 20 years, the best in Poway!

What to do if you Suspect a Slab Leak
To avoid property damage and high utility bills, you should contact a trustworthy professional who has an established record of remedying foundation leaks. Consider all the available options, and select the method that provides the most comprehensive solution. Realize that the best course of action may not always be the least expensive option.
Why Should I Contact a Plumber?
Many plumbing issues have hidden causes. Using a professional plumber gives you the opportunity to receive a comprehensive diagnostic report. A licensed plumber in Poway have the expertise to inspect the entire system, identify potential causes and provide practical solutions that will resolve the problem. This process can prevent the issue from recurring in the future. In addition to saving money and time, working with L&S TurnKey Plumbing & Restoration will give you the peace of mind that this frustrating plumbing issue was repaired correctly.
If you need a slab leak repair in Poway, call us today!
We provide slab leak detection services in these areas:
Southwest Riverside County
Hemet | Menifee | Murrieta | Perris | Wildomar
Orange County:
Anaheim | Anaheim Hills | Costa Mesa | Dana Point | Fountain Valley| Huntington Beach | Irvine | Mission Viejo | Newport Beach | Orange County | Santa Ana
San Diego:
Carlsbad | Escondido | Poway | Mira Mesa | Oceanside | San Marcos
Instant Plumber discounts for Poway residents available.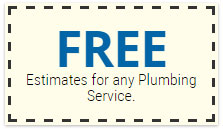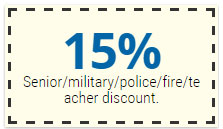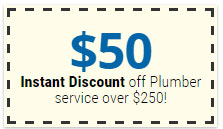 Our Services
Water Leak Detection
Slab Leak Repair
Flood Damage Restoration
Water Damage Repair
Water Heater Repair
Locations We Serve
Hemet
Menifee
Murrieta
Perris
Wildomar
Areas We Serve in San Diego
Carlsbad
Mira Mesa
Oceanside
Poway
Rancho Bernardo
Areas We Serve in Orange County
Anaheim
Anaheim Hills
Costa Mesa
Dana Point
Fountain Valley
Huntington Beach
Irvine
Mission Viejo
Newport Beach
Orange County
Santa Ana