Slab Leak Repair in Newport Beach
Newport Beach is known for its great biological diversity with the estuaries and the beaches lining the shore. While it is a beautiful place to live, the city's location in Orange County, California and its sandy soil make slab leaks an issue. These types of leaks can cause extensive water damage in Orange County homes. If you have a slab leak, it is important for you to get help from the professionals at L&S TurnKey Plumbing & Restoration. Our team can find the water leak and repair it correctly so that you can avoid further damage to your home.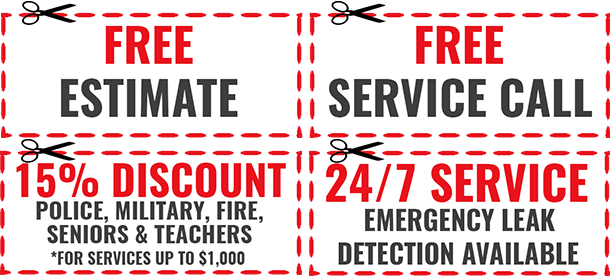 What is a slab leak?
Slab leaks are especially insidious because of where they are located. Instead of occurring in the pipes inside of your home, these leaks happen in the pipes that are located under the concrete slab on which your home rests. As a result, they can cause severe damage to your foundation, your lawn and to your home and are more difficult to find and to fix.
Common causes of slab leaks in Newport Beach
Slab leaks can happen because of many different things. Some of the most common causes are factors that are related to Newport Beach's location. Shifts in the ground can cause leaks in your pipes. These shifts can happen over time because of the weight of your home on the ground. Sandy soil may be particularly susceptible to ground shifting. Another factor that can cause ground shifts and slab leaks is an earthquake. Instead of happening over long periods, slab leaks that are caused by earthquakes may occur within minutes.
Other problems that can result in slab leaks occur during the installation of your pipes. Workers may accidentally nick the pipes before they pour the slab. When they do, the nicks are weak areas in the pipes at which leaks can develop as the pipes age. If the workers did not properly wrap your pipes, slab leaks can also develop. Pipes must be wrapped because they expand and contract with water usage. When they do, they can rub against the concrete underpinnings, gradually deteriorating and leaking. Finally, copper pipes may develop slab leaks because of an electrolytic reaction between the copper and minerals in the soil.
Common signs of a slab leak
It is important for homeowners to recognize the signs of a slab leak so that it can be promptly repaired. Some of the common signs that you have a slab leak include the following:
• Mold growing up your walls because of water seeping into the drywall
• Unexplained dampness in your carpets or floors
• Wooden or laminate floors that are bubbled or warped
• Musky smells from dampness or sewage smells if there are leaking sewage pipes
• Foundation cracks
• Areas in the lawn in which water pools and doesn't seem to evaporate
• High water bills
What to do if you have a slab leak
Slab leaks are not something that most homeowners can handle on their own. If you believe that you have a slab leak, turn off the water supply to your home at the meter and call a plumber immediately.
When you should call a plumber for slab leak repair in Newport Beach
If slab leaks are left unchecked, they may cause significant damage that could cost thousands of dollars. You should call L&S TurnKey Plumbing & Restoration as soon as you discover a slab leak. We are available 24 hours per day, seven days per week and proudly serve people throughout in Newport Beach. Our knowledgeable, experienced plumbers are ready to provide leak detections, replace water lines and more anywhere in Newport Beach. Call us and let our professional plumber in Newport Beach take care of your leak problems with unmatched quality and care.
One Hour Emergency Response Time for Newport Beach:
Available Now! Call (949) 289-9033
Expert Slab Leak service. 24 hours a day.
Friendly plumbers, we'll treat you like family!
Upfront pricing, with licensed and insured professionals.
Five Star ratings on Yelp, Angie's List, and Google, plus great hand-written feedback from our previous clients.
In business for over 20 years, the best in Newport Beach!

We provide slab leak detection services in these areas:
Southwest Riverside County
Hemet | Menifee | Murrieta | Perris | Wildomar
Orange County:
Anaheim | Anaheim Hills | Costa Mesa | Dana Point | Fountain Valley| Huntington Beach | Irvine | Mission Viejo | Newport Beach | Orange County | Santa Ana
San Diego:
Carlsbad | Escondido | Poway | Mira Mesa | Oceanside | San Marcos
Instant Plumber discounts for Newport Beach residents available.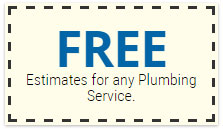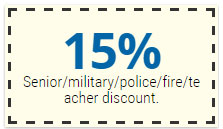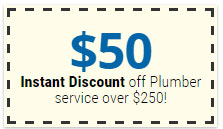 Our Services
Water Leak Detection
Slab Leak Repair
Flood Damage Restoration
Water Damage Repair
Water Heater Repair
Locations We Serve
Hemet
Menifee
Murrieta
Perris
Wildomar
Areas We Serve in San Diego
Carlsbad
Mira Mesa
Oceanside
Poway
Rancho Bernardo
Areas We Serve in Orange County
Anaheim
Anaheim Hills
Costa Mesa
Dana Point
Fountain Valley
Huntington Beach
Irvine
Mission Viejo
Newport Beach
Orange County
Santa Ana