Slab Leak Repair in Huntington Beach
Living in Huntington Beach, California is a dream come true for most residents. With local shops to peruse, upscale restaurants to dine at and the sunny beach to enjoy, there isn't much more you could want in a city. Unfortunately a slab water leak is often a common issue with residents of Huntington Beach. When they are, you'll want to call a top plumbing service to take care of your problem the right way.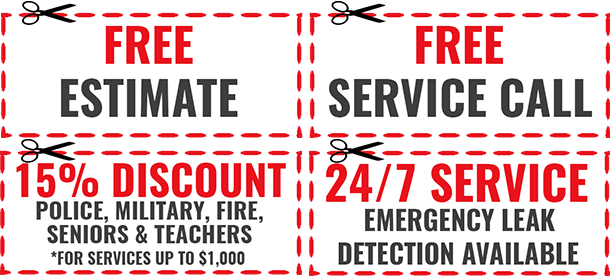 Understanding a Slab Leak
A water leak that occurs below a concrete foundation of a home are classified as a slab water leak.  The water may come from both the hot or cold lines and can be either small or rather large. If the leaking pipe is located under the foundation of the home or property, it is either a sewer or water line. A slab leak is also known as a foundation water leak. The repair of the damaged line is not hard once you actually locate the problem, but too many companies do not have the equipment or knowledge to properly locate and gain access to the issue. After the general area of the actual leak is found, the concrete around it will need to be cut to access it. That is why you should call our company to help you.
What Can Cause a Slab Leak?
There are a few reasons that a slab leak can occur. Let's look at the three main ones: corrosion, vibrations and poor construction.
Corrosion
Corrosion occurs because of a chemical reaction between the water in the soil that covers the pipe and the pipe itself. The corrosion then creates small to large holes within the waterline which leads to a loss of water pressure. This type of problem is more common in many older homes as the pipes were made from copper and galvanized piping.
Vibrations
As water runs through the pipes, vibration occurs. When this happens, the temperature, whether hot or cold, causes the pipe to contract or expand. The pipe then shifts and rubs against the materials that surround the pipe or other water lines. These specific movements will then cause the pipe to crack and start to leak.
Poor Construction
Water lines must be carefully and properly installed to prevent leaks. There must also be support for them under the slab. When there is too much pressure on a water line it can cause creases and cracks to occur.
Symptoms of Slab Leak
Slab leak isn't something anyone wants to deal with. But knowing what to look for will help you identify the problem as easily as possible and save you money in the long run. Look for the following symptoms of slab leak in your home or business:
Higher water or gas bills
Warm spots on certain areas of the carpet
Mold or mildew underneath the carpet
Cracks in the walls or floors- this could be due to the shift of the slab under the home or business
Running water or plumbing sounds when there shouldn't be. One way to double-check this is to turn the water off to the home or business at the main source and listen for the sound of running water
You Found a Leak- Now What?
If you think you have a slab leak, call L&N TurnKey Plumbing & Restoration today! We are available 24 hours a day to come out and verify the water leak right away and discuss your options with you. Our slab leak repair in Huntington Beach company has the tools and knowledge to take care of any leak the right way. Our company specializes in locating the leak quickly and repairing it. You do not want to leave a damaged water line in your floor, as this will only increase how much a floor leak repair will be down the road.
Call us today. We are available for all customers 24/7 and will come to you as soon as possible. We are insurance-approved and we can usually work directly with your insurance company.
One Hour Emergency Response Time for Huntington Beach:
Available Now! Call (714) 395-5132
Expert Slab Leak service. 24 hours a day.
Friendly Huntington Beach plumber, we'll treat you like family!
Upfront pricing, with licensed and insured professionals.
Five Star ratings on Yelp, Angie's List, and Google, plus great hand-written feedback from our previous clients.
In business for over 20 years, the best in Huntington Beach!

Expert Slab Leak Repair Huntington Beach
When you contact us here at L&S TurnKey Plumbing & Restoration, you'll get much more than an average plumber. While we can certainly handle any plumbing issue, we pride ourselves on being experts at slab leak repair in Huntington Beach. We use state-of-the-art, leak detection equipment that allows us to find leaks when they are completely hidden from view far beneath the concrete, and you can count on us to offer you an affordable price for every repair. If you're in need of a slab leak repair in Huntington Beach, call L&S TurnKey Plumbing & Restoration today!
We provide slab leak detection services in these areas:
Southwest Riverside County
Hemet | Menifee | Murrieta | Perris | Wildomar
Orange County:
Anaheim | Anaheim Hills | Costa Mesa | Dana Point | Fountain Valley| Huntington Beach | Irvine | Mission Viejo | Newport Beach | Orange County | Santa Ana
San Diego:
Carlsbad | Escondido | Poway | Mira Mesa | Oceanside | San Marcos
Instant Plumber discounts for Huntington Beach residents available.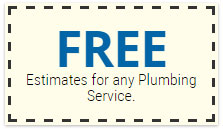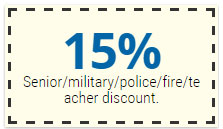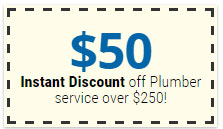 Our Services
Water Leak Detection
Slab Leak Repair
Flood Damage Restoration
Water Damage Repair
Water Heater Repair
Locations We Serve
Hemet
Menifee
Murrieta
Perris
Wildomar
Areas We Serve in San Diego
Carlsbad
Mira Mesa
Oceanside
Poway
Rancho Bernardo
Areas We Serve in Orange County
Anaheim
Anaheim Hills
Costa Mesa
Dana Point
Fountain Valley
Huntington Beach
Irvine
Mission Viejo
Newport Beach
Orange County
Santa Ana