Slab Leak Repair in Wildomar
In its rich past, Wildomar, CA, served as an outpost for the Pony Express and was once a stop for the Southern California Railroad. Today, it is one of the state's most recently incorporated cities. Snuggled in a gorgeous valley between rugged mountains and rolling hills, it mixes rural acreages with older and modern housing units and older. New or old, any home is prone to plumbing troubles – including slab leaks. Slab leaks occur under a building's foundation and can be very destructive and extremely challenging to repair. L&S TurnKey Plumbing & Restoration has the experience for any slab leak repair in Wildomar.
What is a slab leak?
A bevy of pipes runs beneath a building's concrete slab foundation. When a leak develops in these hot water, cold water or sewer lines, it is called a slab leak. Why do these pipes develop leaks?
Sometimes, corrosion is the culprit. A chemical reaction that results from the continued contact between water, the pipe and the surrounding soil, eats away at the pipe, paving the way for a leak. Copper and galvanized piping are especially prone to developing corrosion. Older homes that use these types of pipes are at greater risk of experiencing corrosion issues.
Shoddy construction is another potential cause. If pipes are not properly supported and insulated, the water pressure can be too strong. Over times, creases and cracks develop.
Pipe movement can also pose a problem. Temperature changes cause expansion and contraction, and the water's movement through the pipe causes vibrations. The small shifts in movement can force the pipe to rub against surrounding materials, leading to weak spots and fractures.
What are the signs of a slab leak?
Since slab leaks strike in spaces hidden beneath the building, they can be hard to spot, but there are certain warning signs.
Potential red flags include:
Unexpected spikes in your water bill
Cracks in the floors or walls from the shifting foundation
Mold or mildew beneath your carpeting from the excess moisture
Surprising warm spots of water damage on the floor and a hot water line leak
Plumbing noises when everything is turned off
One Hour Emergency Response Time for Wildomar:
Available Now! Call (951) 977-4580
Expert Slab Leak service. 24 hours a day.
Friendly plumbers, we'll treat you like family!
Upfront pricing, with licensed and insured professionals.
Five Star ratings on Yelp, Angie's List, and Google, plus great hand-written feedback from our previous clients.
In business for over 20 years, the best in Wildomar!

While the warning signs may be subtle, if you notice them, it's important that you act fast. The longer a slab leak continues unchecked, the greater the damage will be. More extensive damage means a more expensive repair.
L&S TurnKey Plumbing & Restoration is a locally owned company offering 24/7 slab leak repair in Wildomar. As experts in slab leak detection and repair, we can identify the location of the leak and repair it without unnecessary damage. We can often work with your insurance company directly, saving you the hassle. If you suspect that you have a slab leak at your residential or commercial property, contact us today to learn more about our services and schedule an appointment.
We provide slab leak detection services in these areas:
Southwest Riverside County
Hemet | Menifee | Murrieta | Perris | Wildomar
Orange County:
Anaheim | Anaheim Hills | Costa Mesa | Dana Point | Fountain Valley| Huntington Beach | Irvine | Mission Viejo | Newport Beach | Orange County | Santa Ana
San Diego:
Carlsbad | Escondido | Poway | Mira Mesa | Oceanside | San Marcos
Instant Plumber discounts for Wildomar residents available.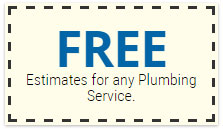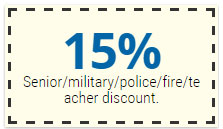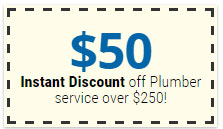 Our Services
Water Leak Detection
Slab Leak Repair
Flood Damage Restoration
Water Damage Repair
Water Heater Repair
Locations We Serve
Hemet
Menifee
Murrieta
Perris
Wildomar
Areas We Serve in San Diego
Carlsbad
Mira Mesa
Oceanside
Poway
Rancho Bernardo
Areas We Serve in Orange County
Anaheim
Anaheim Hills
Costa Mesa
Dana Point
Fountain Valley
Huntington Beach
Irvine
Mission Viejo
Newport Beach
Orange County
Santa Ana