Water Leak Detection in Wildomar
Water leaks can be costly problems. Early detection means less headaches. What may seem like a small issue can develop into a massive problem. Our company proudly serves Wildomar, CA, a city known for its dry conditions. Let us save you time, money, and unnecessary damage. If you suspect a leak, call us anytime. We are available 24/7.
What are Common Causes of Leaks?
Many things can cause water leaks around your home. Blockages in pipes are often the first things our team investigates. Even the smallest of blockages can cause pressure to build. Drainage may seem normal, but the pipes may be leaking without your knowledge.
Leaks can occur from other events as well. Age is a common problem. Old pipes made from inferior materials can degrade and begin leaking.
How Do I Know If I Have a Leak?
Many times, minor leaks go undetected until they become large problems. When this happens, you will probably experience an increase in your gas or water bill. Also, you may hear water running when you are not using your sink or toilet. Other times, your water heater may constantly run, and you may notice a warm spot on your floor. On your home's exterior, you may see wet spots on your stucco.
As soon as you suspect a leak, it is essential to find the source. Any delay can lead to extensive damage. We will help you get to the root of the problem and perform quick repairs.
Advantages of Professional Leak Detection
Leak detection is best left to the experts. A professional has experience and the necessary tools to pinpoint the location of the problem and determine the cause so that it can be effectively remedied. We use the latest methods and technologies to detect leaks and make sure the entire issue is resolved. For your convenience, all repairs will be completed as fast as possible with the least amount of disruption.
Reasons to Call Us
When emergencies strike, we can help. Our team specializes in uncovering and fixing leaks with non-invasive detection methods. We provide numerous plumbing repair services, but our concentration is on leak detection. Before you hire a plumber, you must make sure the professional uses the latest technologies to identify problems.
One Hour Emergency Response Time for Wildomar:
Available Now! Call (951) 977-4580
Expert Leak Detection service. 24 hours a day.
Friendly plumbers, we'll treat you like family!
Upfront pricing, with licensed and insured professionals.
Five Star ratings on Yelp, Angie's List, and Google, plus great hand-written feedback from our previous clients.
In business for over 20 years, the best in Wildomar!

If not, you may likely incur unnecessary damage. We will examine your home and recommend the best course of action. We do more than perform cosmetic fixes. We get to the root of the problem and make repairs that solve the issue. For instance, if you have a leaking pipe in your floor, we will replace it so that future problems do not occur at the same place. Call L&S TurnKey Plumbing and Restoration today! We are always available to help you deal with your water leaks.
We provide water leak detection services in these areas:
Southwest Riverside County
Hemet | Menifee | Murrieta | Perris | Temecula | Wildomar
Orange County:
Anaheim Hills | Costa Mesa | Dana Point | Fountain Valley | Huntington Beach | Mission Viejo |
Newport Beach | Orange County | Santa Ana
San Diego:
Carlsbad | Mira Mesa | Oceanside | Poway
Instant Plumber discounts for Wildomar residents available.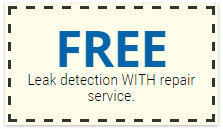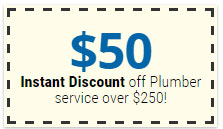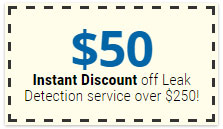 Our Services
Water Leak Detection
Slab Leak Repair
Flood Damage Restoration
Water Damage Repair
Water Heater Repair
Locations We Serve
Hemet
Menifee
Murrieta
Perris
Wildomar
Areas We Serve in San Diego
Carlsbad
Mira Mesa
Oceanside
Poway
Rancho Bernardo
Areas We Serve in Orange County
Anaheim
Anaheim Hills
Costa Mesa
Dana Point
Fountain Valley
Huntington Beach
Irvine
Mission Viejo
Newport Beach
Orange County
Santa Ana