Water Leak Detection in Hemet
Located in California's San Jacinto Valley, Hemet is home to the Hemet-Ryan Airport, the Diamond Valley Aquatic Center and great fishing at Diamond Valley Lake. People who live in Hemet do not need to allow leaks to disturb their peaceful lifestyles. Homeowners with leaks can contact our professional leak detection services 24 hours a day.
Water Leaks in the Home
Water leaks can be caused by isolated events such as warm, sunny temperatures suddenly changing into cooler, damp climatic conditions. When the weather changes, pipes experience stress. Aging pipes eventually need replacements. When pipes are old, leaks are more likely to occur because older pipes are manufactured with outdated materials. Materials used today offer greater protection against leaks.
Signs of a Water Leak
If you have noticed that your water or gas bill is getting more expensive every month, one possible cause is a water leak. One way to identify a leak is when you listen and hear water moving in one or more pipes at a time when water is not being used. Another telltale sign is when the water heater never shuts off. Also, you may observe overly heated areas on your floor. If your home is built with stucco, you may see moisture near the material.
What to Do if Your Home has a Leak
You need to locate the leak right away. The best way to find and stop a major leak is to use our leak detection service. We use specialized water leak detecting equipment designed and non-invasive methods to diagnose water leaks within the floors and walls. Our technicians are ready to detect leaks any time of the day or night.
Water Leak Detection Services Hemet
When your home has a leak, contact our company for an immediate inspection. Applying advanced technology, we locate the precise area where the leak exists along with the cause of the leak. After our technician finds the leak, the next step is to determine how to repair the problem area. Even if the leak is minor, you will still notice less costly utility bills after the problem is fixed. Furthermore, we repair the leak right away without disrupting your lifestyle.
With our non-invasive leak detection method, our technicians are able to repair minor or major leaks. You do not want to hire an amateur to detect or repair any leaks in your home.
One Hour Emergency Response Time for Hemet:
Available Now! Call (951) 977-4580
Expert Plumber service. 24 hours a day.
Friendly plumbers, we'll treat you like family!
Upfront pricing, with licensed and insured professionals.
Five Star ratings on Yelp, Angie's List, and Google, plus great hand-written feedback from our previous clients.
In business for over 20 years, the best in Menifee!

Our professionals use modern equipment to identify all leaks without causing damage to your walls or floors. Our professionals use only the best methods that ensure longevity without risking repeat breakages. If you are concerned about possible water leaks, call L&S TurnKey Plumbing & Restoration today. Our technicians are available 24 hours a day, 7 days a week.
We provide water leak detection services in these areas:
Southwest Riverside County
Hemet | Menifee | Murrieta | Perris | Temecula | Wildomar
Orange County:
Anaheim Hills | Costa Mesa | Dana Point | Fountain Valley | Huntington Beach | Mission Viejo |
Newport Beach | Orange County | Santa Ana
San Diego:
Carlsbad | Mira Mesa | Oceanside | Poway
Instant Plumber discounts for Hemet residents available.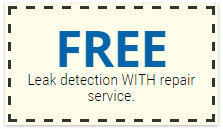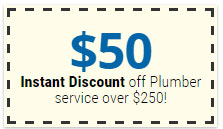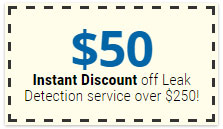 Locations We Serve
Hemet
Menifee
Murrieta
Perris
Wildomar
Areas We Serve in San Diego
Carlsbad
Mira Mesa
Oceanside
Poway
Rancho Bernardo
Areas We Serve in Orange County
Anaheim
Anaheim Hills
Costa Mesa
Dana Point
Fountain Valley
Huntington Beach
Irvine
Mission Viejo
Newport Beach
Orange County
Santa Ana