Water Leak Detection in Perris
Among other things, Perris, Calif. is known for museums, superb fishing and warm, sunny weather. Some locals call it America's "skydiving capital." Nonetheless, people in Perris still have plumbing problems like everyone else. Leaky pipes can ruin building materials, raise utility bills and promote mold growth. While it's easy to discover the origin of some leaks, others call for expert leak detection. Fortunately, local plumbing professionals can quickly pinpoint the source at any hour.
Signs of a Leak
Hidden leaks have several symptoms that you can watch for. You might notice the water heater running or hear water moving through pipes at all hours. Your fuel, electricity and/or water bills could rise inexplicably. A ceiling or wall may feel damp as well. When a hot water pipe ruptures, part of your home's floor might seem warmer than usual.
Causes of Leaks
A gradual or sudden pipe failure can trigger a hard-to-find leak. Piping may slowly decay as it ages. Some older pipes consist of relatively weak materials that deteriorate more easily than modern replacements. Another possible explanation is a rapid change in temperature. This creates stress that could cause a pipe to rupture. Earthquakes also have the potential to damage plumbing in any part of your house.
Responding to Leaks
Regardless of its cause, a water leak requires immediate attention. It is crucial to prevent permanent damage by identifying the source as soon as possible. If you don't see water dripping from an exposed pipe or fixture, you may need assistance to find the leak. Our company uses modern non-invasive leak detectors to locate ruptured pipes in floors and walls. Even during the weekend or late at night, we can quickly send a plumbing expert to your Perris home.
Leak Detection
Rapid leak detection involves sophisticated technology and professional expertise. Our staff has equipment that can pinpoint leaks of any size. Leak detectors also help us identify the reason why a pipe failed. This makes it possible to perform thorough, lasting repairs. Our service will greatly reduce your expenses by minimizing structural damage and returning utility bills to normal levels.
One Hour Emergency Response Time for Perris:
Available Now! Call (951) 977-4580
Expert Leak Detection service. 24 hours a day.
Friendly plumbers, we'll treat you like family!
Upfront pricing, with licensed and insured professionals.
Five Star ratings on Yelp, Angie's List, and Google, plus great hand-written feedback from our previous clients.
In business for over 20 years, the best in Perris!

Hire a Professional
You may waste valuable time by trying to locate a leak without the right equipment or training. A slow response could result in far greater harm to your home. Likewise, do-it-yourself plumbing repairs often fail to yield long-term solutions. Licensed professionals have the expertise to identify complicated problems with piping or fixtures. They also possess the right tools to perform a wide range of repairs.
However, plumbers in Southern California don't all have the same skills and equipment. Some contractors unnecessarily tear down ceilings or walls to locate leaky piping. They patch holes in copper water lines under floors, but these deteriorating pipes often develop more leaks in the future. To avoid such problems, remember to choose a reputable contractor with leak detection abilities. Our company specializes in finding and repairing hidden leaks. We strive to deliver quick and effective solutions.
L&S TurnKey Plumbing & Restoration stands ready to serve Perris residents at all hours. If you need help finding and fixing a leak, please call us today.
We provide water leak detection services in these areas:
Southwest Riverside County
Hemet | Menifee | Murrieta | Perris | Temecula | Wildomar
Orange County:
Anaheim Hills | Costa Mesa | Dana Point | Fountain Valley | Huntington Beach | Mission Viejo |
Newport Beach | Orange County | Santa Ana
San Diego:
Carlsbad | Mira Mesa | Oceanside | Poway
Instant Plumber discounts for Perris residents available.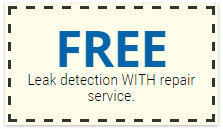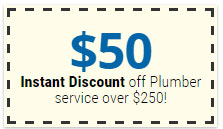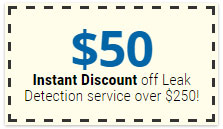 Our Services
Water Leak Detection
Slab Leak Repair
Flood Damage Restoration
Water Damage Repair
Water Heater Repair
Locations We Serve
Hemet
Menifee
Murrieta
Perris
Wildomar
Areas We Serve in San Diego
Carlsbad
Mira Mesa
Oceanside
Poway
Rancho Bernardo
Areas We Serve in Orange County
Anaheim
Anaheim Hills
Costa Mesa
Dana Point
Fountain Valley
Huntington Beach
Irvine
Mission Viejo
Newport Beach
Orange County
Santa Ana