Water Leak Detection in Carlsbad
Have you noticed a decrease in your water pressure or a dramatic increase in your water bill?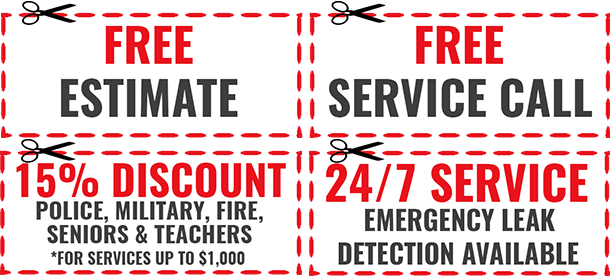 Residents of Carlsbad, CA who have noticed that something just isn't right with their water pressure or billing may benefit from having a professional plumber check for leaks. Water leak detection in this popular tourist destination may reveal leaks from pipes, fittings, or other plumbing fixtures. When left undetected, these leaks can cost you hundreds of dollars a year.
Carlsbad, often referred to as The Village by the Sea, occupies a 7-mile stretch of Pacific coastline in northern San Diego County. L&S TurnKey Plumbing & Restoration provides water leak detection Carlsbad with professional plumbers who are available 24 hours a day, 7 days a week.
Research has indicated that a typical Carlsbad home loses between 2,000 and 20,000 gallons of water each year as a result of leaks. While some leaks, such as a dripping faucet, may be readily apparent, others may go undetected for months or even years because the source is not visible. When the source of a leak is hidden, the water escapes undetected, and you will end up paying far more on your utility bills than you should. You may not even notice an increase in your bill because it creeps up over time as the leak worsens. It may have even been present for so long that an increase in your bill goes undetected. Something as simple as a toilet flapper valve that needs to be replaced could end up costing you hundreds of dollars extra each year.
How to Detect a Water Leak
Check your water meter regularly to detect possible leaks in and around your Carlsbad home. If you are unfamiliar with how to read a water meter, it is best to consult with a professional technician from L&S TurnKey Plumbing & Restoration.
Turn off all faucets and appliances that consume water. This includes things like your evaporative cooler and automatic ice maker.
After you have made sure no water is running, read your water meter. Write down the current reading or mark it with a felt pin over the needle.
Wait 10 to 15 minutes and read the meter again. If the meter reading has changed, you have a leak.
Keep in mind that meter sensitivity varies between makes and models. The age of your meter may also affect its reading and ability to detect smaller leaks. The meter test does not assure smaller leaks are not present in your home. Once you have determined a leak is present, further investigation is needed to find out where the leak is.
One Hour Emergency Response Time for Carlsbad:
Available Now! Call (760) 849-8001
Expert Plumber service. 24 hours a day.
Friendly plumbers, we'll treat you like family!
Upfront pricing, with licensed and insured professionals.
Five Star ratings on Yelp, Angie's List, and Google, plus great hand-written feedback from our previous clients.
In business for over 20 years, the best in Carlsbad!

Now What?
You have determined at least one water leak is present in your home. Now what do you do?
This is where we come in. Something as obvious as a leaky pipe under your sink may be simple enough to repair on your own, but our technicians will be sure to get the job done right. Let us take care of the leak and make sure that this will not require a follow-up repair. Until a professional plumber can get to your leak, use leak tape or a compression clamp to seal it off. These temporary fixes keep water from spraying, but they won't last long. Other leaks may be harder to detect and even harder still to repair. Let L&S TurnKey Plumbing & Restoration find your leak and fix it right the first time.
We provide water leak detection services in these areas:
Southwest Riverside County
Hemet | Menifee | Murrieta | Perris | Temecula | Wildomar
Orange County:
Anaheim Hills | Costa Mesa | Dana Point | Fountain Valley | Huntington Beach | Mission Viejo |
Newport Beach | Orange County | Santa Ana
San Diego:
Carlsbad | Mira Mesa | Oceanside | Poway
Instant Plumber discounts for Carlsbad residents available.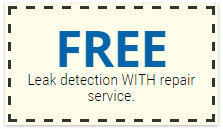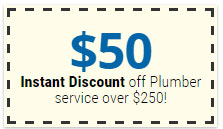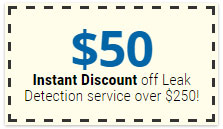 Our Services
Water Leak Detection
Slab Leak Repair
Flood Damage Restoration
Water Damage Repair
Water Heater Repair
Locations We Serve
Hemet
Menifee
Murrieta
Perris
Wildomar
Areas We Serve in San Diego
Carlsbad
Mira Mesa
Oceanside
Poway
Rancho Bernardo
Areas We Serve in Orange County
Anaheim
Anaheim Hills
Costa Mesa
Dana Point
Fountain Valley
Huntington Beach
Irvine
Mission Viejo
Newport Beach
Orange County
Santa Ana