Water Leak Detection in Oceanside
Have you noticed a decrease in your water pressure or a dramatic increase in your water bill?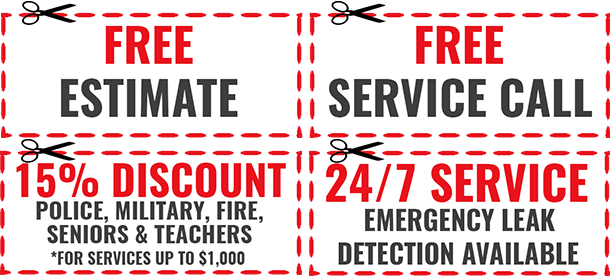 What Is A Water Leak?
Any water pipe is prone to leaking even if it is not necessarily old. However, it is not always apparent to Oceanside homeowners that they might have a water leak at all, and even if they are aware they have one, it can be a challenge to determine where exactly the leak is located.
The amount of water that can be wasted on a monthly basis because of a single leak can easily result in far more expensive water bills, but water that is allowed to spill out of a pipe can also be a health hazard. Water that settles on a surface for a long time can cause mildew – or worse, mold – to form and can cause many hundreds of dollars worth of damage to a property regardless. Call our water leak detection Oceanside specialist team today before its too late.
What Causes Water Leaks?
Usually, aging pipes can form leaks because their exposure to water over the years can slowly cause structural decay, and this is also the case for newer pipes that have not been built from the best materials. In either case, these troublesome openings can be forced open by sudden increases in internal air pressure, which can result from gusty weather.
One Hour Emergency Response Time for Oceanside:
Available Now! Call (760) 849-8001
Expert Plumber service. 24 hours a day.
Friendly plumbers, we'll treat you like family!
Upfront pricing, with licensed and insured professionals.
Five Star ratings on Yelp, Angie's List, and Google, plus great hand-written feedback from our previous clients.
In business for over 20 years, the best in Carlsbad!

How Can I Know If I Have A Water Leak
If you suspect that there may be a leak in your property, you must put in the effort to verify it and have it fixed as soon as you can because of potential property damage and mounting health risks. If you notice that your water bill has sharply spiked even though you know you have not used much more water on average recently, you need to listen closely to the pipes and walls for any sign of water that is flowing by itself even when it should be quiet.
If your property has a water heater that can be heard while in operation, hearing it while you are not using water can also strongly indicate a leak. Even if you cannot hear this, you can still discern whether your hot water unit is constantly letting some water flow by feeling the hot water line running from it; this line is not supposed to stay hot throughout the day.
What Do I Do if I Have A Leak?
If a leak is inside one of your walls or the floor and it is not readily apparent where the source is, however, that is when you need to consult professional plumber in Oceanside. Plumbers often have to open up a wall or a section of the floor in order to discover and reach this kind of leak. However, if you live in Oceanside, CA, our leak detection specialist team can be called in to detect leaks without having to tear open a portion of your property.
We utilize a creative and technologically advanced approach to remotely discern where inside a wall or underneath the floor there is a leaking pipe. We achieve this quickly by scanning for unusual variations in the structure of the unseen pipe past the surface; even the most minuscule disparities can tell us where exactly the source of a leak is located. From there, we can discuss with you the various options you have for getting the leak fixed.
Even very small leaks can cause a fair amount of property damage and excess utility expenses, so we consider it important that we can efficiently locate water leaks in your property. Our procedure allows us to work without interrupting or taking too much time and attention away from your daily routine. In addition, we also specialize in repairing leaking pipes, and the efficiency of our detection process makes sure that you do not have to pay unreasonably high charges for our service.
Call L&S TurnKey Plumbing & Restoration Today!
Every hour of every day, our water leak detection Oceanside is available to answer any call from any customer in Oceanside that has a potentially harmful pipe leak. Even if your property is flooding because of a burst pipe or other major problem, your restoration firm can call on one of our expert technicians to detect the source and allow it to be fixed.
We provide water leak detection services in these areas:
Southwest Riverside County
Hemet | Menifee | Murrieta | Perris | Temecula | Wildomar
Orange County:
Anaheim Hills | Costa Mesa | Dana Point | Fountain Valley | Huntington Beach | Mission Viejo |
Newport Beach | Orange County | Santa Ana
San Diego:
Carlsbad | Mira Mesa | Oceanside | Poway
Instant Plumber discounts for Carlsbad residents available.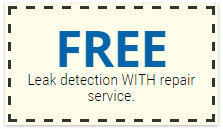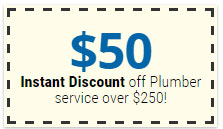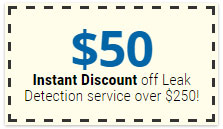 Our Services
Water Leak Detection
Slab Leak Repair
Flood Damage Restoration
Water Damage Repair
Water Heater Repair
Locations We Serve
Hemet
Menifee
Murrieta
Perris
Wildomar
Areas We Serve in San Diego
Carlsbad
Mira Mesa
Oceanside
Poway
Rancho Bernardo
Areas We Serve in Orange County
Anaheim
Anaheim Hills
Costa Mesa
Dana Point
Fountain Valley
Huntington Beach
Irvine
Mission Viejo
Newport Beach
Orange County
Santa Ana