Water Leak Detection in Dana Point
Looking for help with water leak detection in Dana Point?
Dana Point lives up to the city's official motto by providing residents with the "good life," including scenic views and a pleasant climate that spans all seasons. Unfortunately, none of these benefits make water leaks impossible, and what begins as a simple water leak can end up causing extensive damage to your property. Before the leak can be repaired, however, its precise location must be determined. The best way to pinpoint a leak is by engaging a professional leak-detection service that uses the latest non-invasive technologies to locate the source of the leak and make a long-lasting repair. If you suspect a water leak, you should contact the professional Plumber in Dana Point at L&S Turnkey Plumbing & Restoration quickly so that we can find and repair the leak with the least inconvenience possible.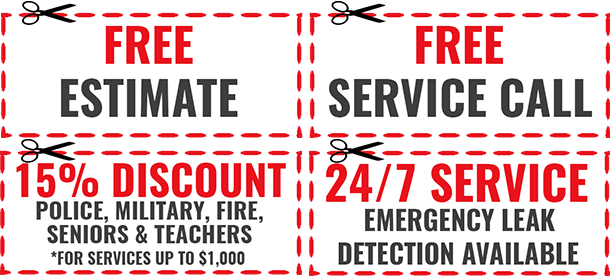 What Are the Common Causes of Water Leaks in Dana Point?
Potentially, a wide variety of factors could cause a water leak. The age of the pipes is one possible cause; over time, aging pipes can deteriorate from corrosion. However, even relatively new pipes can sometimes develop leaks. Inferior materials, improper construction and unstable soils can sometimes lead to leaks in pipes of all ages.
What Are Some Common Signs of Water Leaks in Dana Point?
Many people do not become aware of a water leak until they notice an increase in their utility bills that is not related to changes in their consumption. The water bill may increase every month, and if the leak is in a pipe carrying hot water, the bill for supplying the power to the water heater may increase as well. It may also be possible to hear the sound of running water when no water is being used.
If the exterior of the building is clad in stucco, wet spots can appear on the walls. There may be damp spots on interior walls or ceilings, blistered paint or drooping, bulging or bowing drywall. Floors may develop soft spots or unexplained damp areas, and if the leaking pipe is one that carries hot water, there may also be warm spots. Sometimes, a specific area or room may have a musty odor, or mildew or mold may begin to grow in unusual areas.
What to Do If You Suspect a Water Leak
To help avoid the potential for extensive damage, you should contact a reputable professional immediately. Repairing the leak requires pinpointing the location of the leak, and this investigation is best left to an experienced plumber. Even if the source of the leak appears to be obvious, the visible leak may actually be the result of a hidden problem.
Why Choose L&S Turnkey Plumbing & Restoration?
At L&S Turnkey Plumbing & Restoration, we utilize the latest methods and technologies to detect and repair leaks. We specialize in non-invasive techniques that can help you save money, time and frustration. We are a local company and offer our services 24/7 to customers in many locations in Riverside County, San Diego and Orange County. The sooner you call, the sooner we can diagnose and resolve your problem, so contact us today.
One Hour Emergency Response Time for Dana Point:
Available Now! Call (949) 289-9033
Expert Plumber service. 24 hours a day.
Friendly plumbers, we'll treat you like family!
Upfront pricing, with licensed and insured professionals.
Five Star ratings on Yelp, Angie's List, and Google, plus great hand-written feedback from our previous clients.
In business for over 20 years, the best in Dana Point!

We provide water leak detection services in these areas:
Southwest Riverside County
Hemet | Menifee | Murrieta | Perris | Temecula | Wildomar
Orange County:
Anaheim Hills | Costa Mesa | Dana Point | Fountain Valley | Huntington Beach | Mission Viejo |
Newport Beach | Orange County | Santa Ana
San Diego:
Carlsbad | Mira Mesa | Oceanside | Poway
Instant Plumber discounts for Dana Point residents available.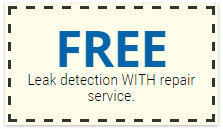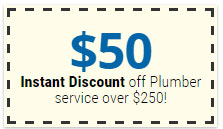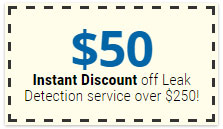 Our Services
Water Leak Detection
Slab Leak Repair
Flood Damage Restoration
Water Damage Repair
Water Heater Repair
Locations We Serve
Hemet
Menifee
Murrieta
Perris
Wildomar
Areas We Serve in San Diego
Carlsbad
Mira Mesa
Oceanside
Poway
Rancho Bernardo
Areas We Serve in Orange County
Anaheim
Anaheim Hills
Costa Mesa
Dana Point
Fountain Valley
Huntington Beach
Irvine
Mission Viejo
Newport Beach
Orange County
Santa Ana