Water Leak Detection in Huntington Beach
Have you noticed a decrease in your water pressure or a dramatic increase in your water bill?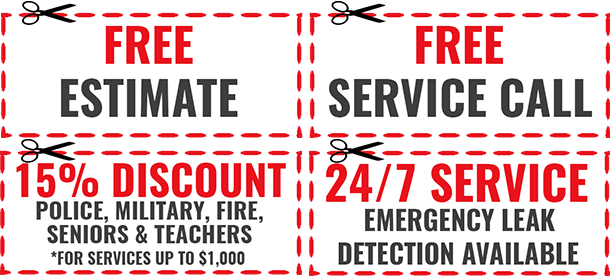 If you are from Huntington Beach, you know that it is well-known for the beautiful 9.5-mile long stretch of white, sandy beach that is perfect for swimming, surfing and sun-bathing. Unfortunately, Huntington Beach residents often have to deal with issues such as water leaks. When they do, reaching out to L&S TurnKey Plumbing & Restoration is the best course of action for getting the job done.
Leak Detection in Huntington Beach
Another amazing feature of Huntington Beach in Orange County is the beautiful tree-lined neighborhoods. The city itself received recognition from the National Arbor Day Foundation. The downside of this gorgeous feature is the roots that may be exerting pressure on the underground pipes leading to your home. This pressure leads to water leaks more frequently than you may imagine. More than 10,000 gallons of water per year is wasted in just one household that is experiencing a leak, according to the United States Environmental Protection Agency. Having your pipes inspected and receiving regular visits from your local leak detection company can stop these issues from occurring before they even start. Are you thinking that you already have a leak in your home? Call our Huntington Beach plumber for leak detection. We can answer your questions and address any concerns you have about leaks in your home.
One Hour Emergency Response Time for Huntington Beach:
Available Now! Call (714) 395-5132
Expert Plumber service. 24 hours a day.
Friendly plumbers, we'll treat you like family!
Upfront pricing, with licensed and insured professionals.
Five Star ratings on Yelp, Angie's List, and Google, plus great hand-written feedback from our previous clients.
In business for over 20 years, the best in Huntington Beach!

What Can Cause a Water Leak?
A water leak can occur because of corrosion of a pipe due the age and type of material it was constructed from. Ground movement, soil type and the contraction/expansion of the pipe from different temperatures can also cause water leaks to occur. Pipes will also naturally start to rust and deteriorate after so many years, which will lead to cracks and crevices in the pipe that can cause a leak. If your home starts to shift on its frame or foundation, the joints may start to loosen in the plumbing, resulting in a possible water leak.
Recognizing Signs of a Water Leak
Most people start receiving higher water, gas or electricity bills when they have a water leak. Your water heater will stay on for a longer period of time if the leak is near it, as it takes longer to reheat the fresh water flowing through. While not everyone receives higher gas or electric bills, most homeowners with a water leak will have a higher water bill to deal with.
You may also notice wet spots near your stucco or around the outside of your house. If you have a hot water line leak in your home, you could also feel hot spots on the floor that are warmer than the area surrounding them.
What to Do if You Have a Leak
You can call us right away for help if you have a water leak in your Huntington Beach home. We are available 24/7 in order to provide residents fast service whenever they need it. First, shut the water off to whatever appliance is leaking. If you can't, shut the water off to your home from the main supply. You should also turn the electricity off from the breaker or fuse box if the leak is near electrical outlets. From there, our water leak detection in Huntington Beach specialist will take over and find out where your pipes are leaking from. We can then decide on the best course of action for fixing them.
Why You Should Choose Us
Our company specializes in non-invasive leak detection services for residents of Huntington Beach, although we also provide many other plumbing services. Other companies often want to cut up your tiles or flooring to try and find your leak, destroying your home in the process. We have the cutting-edge equipment to find the leak without damaging your floors or walls.
You may do everything you can to keep every pipe in your home in good working order, but other issues can still make it difficult to detect a water leak. Call us anytime, any day, to come out and take care of the problem for you.
We provide water leak detection services in these areas:
Southwest Riverside County
Hemet | Menifee | Murrieta | Perris | Temecula | Wildomar
Orange County:
Anaheim Hills | Costa Mesa | Dana Point | Fountain Valley | Huntington Beach | Mission Viejo |
Newport Beach | Orange County | Santa Ana
San Diego:
Carlsbad | Mira Mesa | Oceanside | Poway
Instant Plumber discounts for Huntington Beach residents available.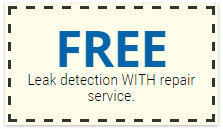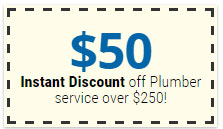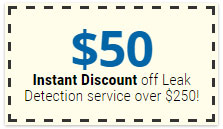 Our Services
Water Leak Detection
Slab Leak Repair
Flood Damage Restoration
Water Damage Repair
Water Heater Repair
Locations We Serve
Hemet
Menifee
Murrieta
Perris
Wildomar
Areas We Serve in San Diego
Carlsbad
Mira Mesa
Oceanside
Poway
Rancho Bernardo
Areas We Serve in Orange County
Anaheim
Anaheim Hills
Costa Mesa
Dana Point
Fountain Valley
Huntington Beach
Irvine
Mission Viejo
Newport Beach
Orange County
Santa Ana