Prompt Water Leak Detection in Anaheim Hills
People love living in Anaheim Hills because of its warm climate, its beautiful, tree-lined streets and its proximity to Los Angeles. When you own a home in the city, it is important that you make certain that you keep it well-maintained so that you can enjoy your home for years. One common problem that should prompt your attention is a water leak. If you do not correct water leaks, they can quickly cause damage to your property in addition to forcing you to pay higher monthly bills. The professionals at L&S TurnKey Plumbing & Restoration proudly help the residents of Anaheim Hills with the prompt identification and repair of leaks in their homes and yards.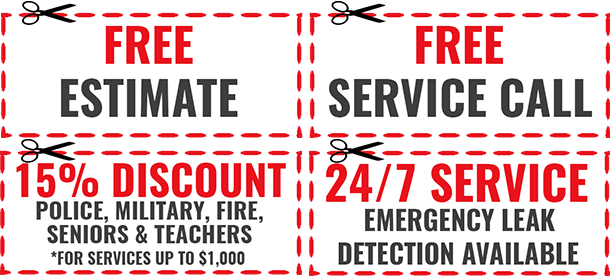 What causes water leaks in Anaheim Hills?
Over time, your plumbing can age along with your home. There are several potential causes of leaks that can happen with time, including:
• Broken connector seals at the locations at which your appliances are installed
• Rust and corrosion of your pipes
• Deterioration of your pipe joints
• Clogs in your lines and gutters that cause pressure to build, overflows and burst pipes
• Overly high water pressure
• Tree roots that intrude in your lines
• Loose water connectors
• Temperatures that rapidly change
• Foundations that have shifted
What are the common signs of a leak?
Some leaks are easily discovered, but others are not as readily obvious. By understanding the common signs of water leaks, you will be able to take quick action to fix them. Sinks and toilets are common sources of leaks. Check under your sinks to see if there is dampness or pipes that are dripping. Look around the base of your toilet to see if there is any water seeping out around its base. You should also look inside of the tank to see if the water level is too low. If your toilet ghost flushes or runs constantly, there is likely a leak.
Appliances are another source of leaks. Look at their connections to make certain that they are tightly attached. If you spot condensation that forms on the exterior of your appliances or puddles form when you use them, a leak is a likely culprit. Mold growing anywhere in your house is both a sign that you have a leak as well as a health hazard. Check your basement if you have one. If the floors are damp, there may be a leak. If you have trees that are growing in your yard and see depressions that form and water that pools, you may have tree roots that have protruded into your plumbing. Finally, one of the most easily recognizable signs of a water leak problem is a water bill that has skyrocketed. If your bill is climbing, it's time to call a plumber.
One Hour Emergency Response Time for Anaheim Hills:
Available Now! Call (714) 395-5132
Expert Plumber service. 24 hours a day.
Friendly plumbers, we'll treat you like family!
Upfront pricing, with licensed and insured professionals.
Five Star ratings on Yelp, Angie's List, and Google, plus great hand-written feedback from our previous clients.
In business for over 20 years, the best in Anaheim Hills!

What can you do in case of a water leak?
If you believe that you have a leak, check under your sinks, in and around your toilets and around the appliances in your home. You can turn off your water and read the meter before you do. Afer 15 minutes, check the meter again. If it reads that you have used water, you probably have a large leak. This test will not show that you have a smaller leak, however. Anytime that you believe that you have a leak, it is time for you to call the professionals at L&S Turnkey Plumbing & Restoration for help.
Why reach out to an Anaheim Hills water leak detection plumber?
Leaks can cause property damage that can lead to thousands of dollars in repair costs. When you believe that you have a leak, it is important for you to act quickly. Call the professionals at L&S Turnkey Plumbing & Restoration promptly to schedule your appointment.
We can help you to identify any leaks that you might have and give you an estimate of the costs of repairing them. By getting our help, you can enjoy smaller monthly water bills and the peace of mind that comes with knowing that everything with your plumbing is in good working order. Contact us today to schedule your appointment.
We provide water leak detection services in these areas:
Southwest Riverside County
Hemet | Menifee | Murrieta | Perris | Temecula | Wildomar
Orange County:
Anaheim Hills | Costa Mesa | Dana Point | Fountain Valley | Huntington Beach | Mission Viejo |
Newport Beach | Orange County | Santa Ana
San Diego:
Carlsbad | Mira Mesa | Oceanside | Poway
Instant Plumber discounts for Anaheim Hills residents available.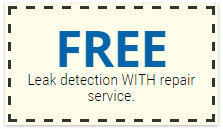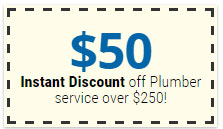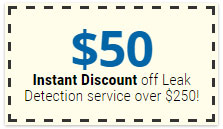 Our Services
Water Leak Detection
Slab Leak Repair
Flood Damage Restoration
Water Damage Repair
Water Heater Repair
Locations We Serve
Hemet
Menifee
Murrieta
Perris
Wildomar
Areas We Serve in San Diego
Carlsbad
Mira Mesa
Oceanside
Poway
Rancho Bernardo
Areas We Serve in Orange County
Anaheim
Anaheim Hills
Costa Mesa
Dana Point
Fountain Valley
Huntington Beach
Irvine
Mission Viejo
Newport Beach
Orange County
Santa Ana