Professional Water Leak Detection Available in Menifee
Don't Ignore Those Leaks
The family oriented community of Menifee, CA has more than 80,000 people living and working in the area. While it's an excellent place to live, the city's residents have experienced more than their share of serious water leaks.
Our technicians have the equipment, knowledge and experience to find those leaks and repair them quickly. We use the best non-invasive detection technology that can pinpoint the source of the leak without any need to tear into walls, floors or ceilings.
Possible Reasons That Water Leaks Occur
Wherever pipes are, it's possible for leaks to develop. A leak may occur due to something as simple as a sudden change in the weather that places stress on the pipes. It could be wandering tree roots digging into the pipes in search of water or an overzealous gardener digging too deep to plant. Those who live in older homes may have issues with water leaks due to the age of the pipes – inferior materials were used to construct pipes many years ago. It is common for pipes to degrade over time and develop leaks in worn areas.
Signs of a Water Leak
The first sign of a water leak may be a sudden increase in your monthly water bill. You should pay attention to any standing areas of water outside of your home. If you hear water flowing through your pipes when no water is being used or have a water heater that just won't shut off, then you must suspect a leak.
How Water Leak Detection Works
Because you may see signs of water that has flowed far away from the original leak, it can be difficult to determine exactly where the source of the leak is located. But with the revolutionary technology behind our leak-detection equipment, you can expect our technicians to be able to easily find the slightest discrepancies or leaks so that your repair can be done quickly and correctly the first time.
What to Do When You Suspect a Leak
Seek professional assistance as soon as possible. Even a small leak is capable of causing costly damage to your home, and it can only get worse if it is left without repair.
One Hour Emergency Response Time for Menifee:
Available Now! Call (951) 977-4580
Expert Leak Detection service. 24 hours a day.
Friendly plumbers, we'll treat you like family!
Upfront pricing, with licensed and insured professionals.
Five Star ratings on Yelp, Angie's List, and Google, plus great hand-written feedback from our previous clients.
In business for over 20 years, the best in Menifee!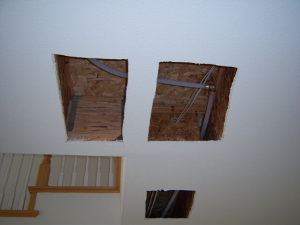 We're Here to Help
Our company can help with any plumbing problem you may have, but we specialize in water leak detection Menifee. If you live in Menifee or the surrounding area, then please don't hesitate to contact L&S TurnKey Plumbing & Restoration today if you are concerned that you may have a leak. Our services available to you around the clock, seven days a week, and we won't keep you waiting because we know how important it is to get those leaks fixed fast.
We provide water leak detection services in these areas:
Southwest Riverside County
Hemet | Menifee | Murrieta | Perris | Temecula | Wildomar
Orange County:
Anaheim Hills | Costa Mesa | Dana Point | Fountain Valley | Huntington Beach | Mission Viejo |
Newport Beach | Orange County | Santa Ana
San Diego:
Carlsbad | Mira Mesa | Oceanside | Poway
Instant Plumber discounts for Menifee residents available.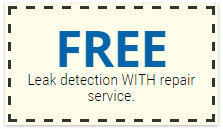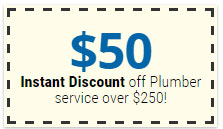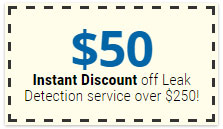 Our Services
24-Hour Plumber
Emergency Plumber
Water Leak Detection
Slab Leak Repair
Flood Damage Restoration
Water Damage Repair
Water Heater Repair
Locations We Serve
Hemet
Menifee
Murrieta
Perris
Wildomar
Areas We Serve in San Diego
Carlsbad
Mira Mesa
Oceanside
Poway
Rancho Bernardo
Areas We Serve in Orange County
Anaheim
Anaheim Hills
Costa Mesa
Dana Point
Fountain Valley
Huntington Beach
Irvine
Mission Viejo
Newport Beach
Orange County
Santa Ana