Valuable Slab Leak Repair in Menifee
Many homes in the family friendly community of Menifee, CA, were built on a concrete slab. Your home could be at risk of a slab leak developing right under your feet! L&S TurnKey Plumbing & Restoration specializes in slab leak repair in Menifee. Our highly trained technicians will locate and repair your slab leak. We can save you money by detecting water leak in their early stages. We can save you money by repairing your slab leak by repairing them quickly and correctly.
Slab Leaks Explained
A slab leak occurs when a water or sewer pipe leaks beneath the concrete foundation of your home. Such leaks may come from tiny holes, or a pipe may have corroded and broken completely apart. We use specialized, state-of-the-art equipment to pinpoint your leak. A misdiagnosed slab leak can result in unnecessary damages to your home's foundation.
Why Slab Leaks Occur
Your home's piping is subject to wear, tear and aging just like anything else.
There are three main circumstances that may lead to slab leaks:
Corrosion: Older homes in this area were often equipped with copper or galvanized piping for the water lines. These materials often corrode more easily than the newer pipes that are used today. There is also sometimes a chemical reaction that occurs between the pipe, the water, and the surrounding soil that causes corrosion. However the corrosion occurs, leaks are sure to follow.
Vibrations: The combination of vibrations caused by the water running through the pipe and the water temperature causing the pipe to contract or expand can cause the pipe to shift. This may result in the pipe bumping up against other pipes or hard soil, which can create cracks that begin to leak.
Poor Construction: When a water line is installed incorrectly without proper insulation and good support under the slab, this can create a hazardous environment for your pipes. If too much pressure sits directly on the water line, then it causes creases in the pipe that lead to cracks and leaks.
Signs of a Slab Leak
You may suspect a slab leak if you notice any of the following conditions:
Sounds of running water or other plumbing noises when all taps are turned off
Warm spots on the floor
Cracks in walls or floors
Mildew or mold beneath carpets
Increased water bills
Decreased water pressure
One Hour Emergency Response Time for Menifee:
Available Now! Call (951) 977-4580
Expert Slab Leak service. 24 hours a day.
Friendly plumbers, we'll treat you like family!
Upfront pricing, with licensed and insured professionals.
Five Star ratings on Yelp, Angie's List, and Google, plus great hand-written feedback from our previous clients.
In business for over 20 years, the best in Menifee!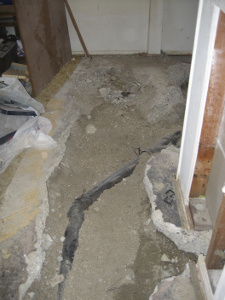 Seek Professional Assistance
If you suspect that you may need a slab leak repair in Menifee home, it is important that you call for professional help right away to avoid serious structural or water damage to your home. Please don't hesitate to contact our company today, and we'll send out a trained technician right away to verify the slab leak and speak with you about the most appropriate course of action. We're insurance-approved and can work directly with your homeowner's insurance in most cases. We're available 24 hours a day, seven days of the week for your convenience.
We provide slab leak detection services in these areas:
Southwest Riverside County
Hemet | Menifee | Murrieta | Perris | Wildomar
Orange County:
Anaheim | Anaheim Hills | Costa Mesa | Dana Point | Fountain Valley| Huntington Beach | Irvine | Mission Viejo | Newport Beach | Orange County | Santa Ana
San Diego:
Carlsbad | Escondido | Poway | Mira Mesa | Oceanside | San Marcos
Instant Plumber discounts for Menifee residents available.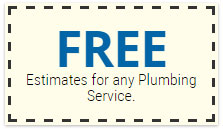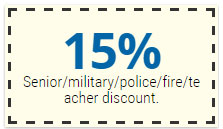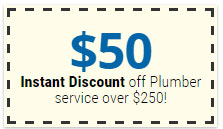 Our Services
24-Hour Plumber
Emergency Plumber
Water Leak Detection
Slab Leak Repair
Flood Damage Restoration
Water Damage Repair
Water Heater Repair
Locations We Serve
Hemet
Menifee
Murrieta
Perris
Wildomar
Areas We Serve in San Diego
Carlsbad
Mira Mesa
Oceanside
Poway
Rancho Bernardo
Areas We Serve in Orange County
Anaheim
Anaheim Hills
Costa Mesa
Dana Point
Fountain Valley
Huntington Beach
Irvine
Mission Viejo
Newport Beach
Orange County
Santa Ana