Qualitative Slab Leak Repair in San Marcos
San Marcos, a beautiful city located in San Diego, California. Smack dab in the middle of Encinitas, Escondido, Carlsbad, and Vista, the residents of San Marcos are equally subjected to the plights of having a slab leak underneath their home or workplace. If you need a slab leak repair in San Marcos to fix a stubborn subterranean plumbing problem, turn to L&S TurnKey Plumbing & Restoration. A local business happy to serve this community, our trained plumbers in San Marcos have the knowledge and resources to provide the reliable fix that you need. Available 24 hours a day, 7 days a week, we can be at your home within 60 minutes after you call. Don't hesitate!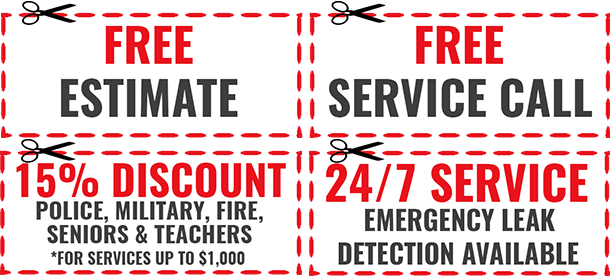 Slab Leak Defined
A slab leak is something that occurs when water leaks underneath a concrete slab. While it's generally out of sight, plumbing snakes through modern buildings, connecting sinks, toilets, showers, laundry facilities and drains with the lines that bring water in and out of the home or business. If you are suspecting a slab leak, it is important that you contact a specialist rather than try to remedy the situation on your own. L&S Plumbing & Restoration are available 24/7 for your slab leak repair in San Marcos.
How Do I Know If I Have A Slab Leak?
Most people don't spend a lot of time thinking about the plumbing beneath their slab. Since it's out of sight and out of mind, it goes unnoticeable until its too late and you have a leak to deal with. Once the leak has begun there are certain warning signs that can indicate that the slab is concealing a leaking line. Home and property owners should consider the possibility of a slab leak if they:
You can hear the sound of moving water even when all the water is turned off
You are finding cracks in the flooring or walls
You are smelling or finding mildew or dampness lurking under carpets
You have encountered an unexplained hot spot in the floor above a hot water line
You see an unexpected spike in your water bill
What Can Cause a Slab Leak?
There are many reasons that can ultimately cause a slab leak. Reasons such as corrosion, poor water quality, improperly wrapped copper and substandard soldering can set the stage for a slab leak. Since pipes degrade and corrode over time, even normal wear and tear can create the perfect conditions for a slab leak.
Why Choose L&S TurnKey Plumbing and Restoration?
Even though a lot of homeowners choose to handle this problem on their own, this can be very risky. If not properly trained, this can cause a homeowner hundreds, if not thousands of dollars if done incorrectly. The damage that can be sustained can be very costly.
L&S Plumbing certified specialists are highly trained to not only repair these leaks, but we also use hydrostatic testing, which is another task not meant for untrained individuals. Other methods, referred to as an isolation test, may also be utilized to determine the location of the leak. This technique completed with a special camera and other equipment.
Since these tools are not commonly found in one's garage, it is important to contact the professionals, as we have access to such equipment. We can, without a doubt, detect if and where a slab leak exists. Our certified plumbers have undergone years of experience in order to ensure the best possible leak detection services. Contact us today at (760) 849-8001, L&S TurnKey Plumbing and Restoration are 24/7 available for all of your plumbing emergencies.
One Hour Emergency Response Time for San Marcos:
Available Now! Call (760) 849-8001
Expert Slab Leak service. 24 hours a day.
Friendly plumbers, we'll treat you like family!
Upfront pricing, with licensed and insured professionals.
Five Star ratings on Yelp, Angie's List, and Google, plus great hand-written feedback from our previous clients.
In business for over 20 years, the best in San Marcos!

We provide slab leak detection services in these areas:
Southwest Riverside County
Hemet | Menifee | Murrieta | Perris | Wildomar
Orange County:
Anaheim | Anaheim Hills | Costa Mesa | Dana Point | Fountain Valley| Huntington Beach | Irvine | Mission Viejo | Newport Beach | Orange County | Santa Ana
San Diego:
Carlsbad | Escondido | Poway | Mira Mesa | Oceanside | San Marcos
Instant Plumber discounts for San Marcos residents available.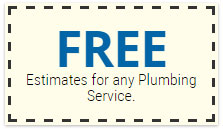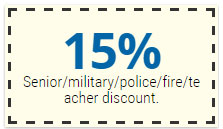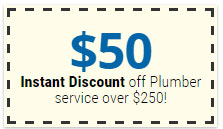 Our Services
Water Leak Detection
Slab Leak Repair
Flood Damage Restoration
Water Damage Repair
Water Heater Repair
Locations We Serve
Hemet
Menifee
Murrieta
Perris
Wildomar
Areas We Serve in San Diego
Carlsbad
Mira Mesa
Oceanside
Poway
Rancho Bernardo
Areas We Serve in Orange County
Anaheim
Anaheim Hills
Costa Mesa
Dana Point
Fountain Valley
Huntington Beach
Irvine
Mission Viejo
Newport Beach
Orange County
Santa Ana