Water Leak Detection in San Marcos
Do you suspect you may have a leak in your home or place of business? L&N TurnKey Plumbing & Restoration serves the residents of San Marcos with any plumbing needs. If you find yourself with a plumbing emergency in San Marcos, any time of the day, we are available 24 hours a day, 7 days a week.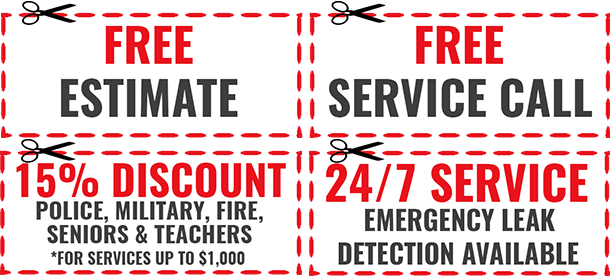 Reasons for a Water Leak
In California, especially in Southern California, residents are subject to major seismic activity. In San Marcos, water flowing through plumbing can cause pipes to vibrate and rub against adjacent pipes as well as the surrounding building materials. This constant friction between pipes can cause them to wear out and connections to loosen. In addition, inferior plumbing materials installed before current building codes can eventually weaken because of high water pressure. Leaks also occur when soil settles beneath a foundation.
Identifying a Leak
There are obvious signs of a water leak. Symptoms such as damp walls, floors, and ceilings, are classic telltale signs of a plumbing leak. In addition, a higher utility bill and the sound of running water even when taps are turned off are also distinct signs of a water leak. You may also find warm or cold spots on the floor, depending upon which water line has sprung a leak. Another potential telltale sign is water pooling in your yard even though there has been no rain. In a single year, your home could be losing as much as 20,000 gallons of water as a result of leaky plumbing.
What Do I Do If I Have A Water Leak?
So, you have now determined that you have a water leak in your home. What do you do?
This is L&S TurnKey Plumbing & Restoration comes in. Something as obvious, but as problematic as a leaky pipe under your sink may be simple enough to repair on your own, but can be a very messy job. Our certified specialists are trained and experienced in taking care of the leak and save you clean-up time in the process. Other leaks may be harder to detect and even harder still to repair. Let L&S TurnKey Plumbing & Restoration find your leak and fix it right the first time.
Call us now at (760) 849-8001 to schedule an appointment before the damage grows more costly!

Why Use Us?
Experienced leak detectors and water damage specialists
We bill your insurance DIRECT for all water damage restoration
Save $500 – $1000 OFF your insurance deductible
Licensed workers, no liability for you
Our courteous, professional staff will treat you like family, satisfaction guaranteed
We provide leak detection services in these areas of Southwest Riverside County:
Hemet | Menifee | Murrieta | Perris | Wildomar
We also serve these areas of Orange County:
Irvine | Orange County