Water Leak Detection in Poway
Resource conservation has become an important aspect of the California lifestyle. Living sustainably is especially beneficial in a city like Poway, California, which is blessed with perpetual sunshine, nature reserves, and scenic lakefront views.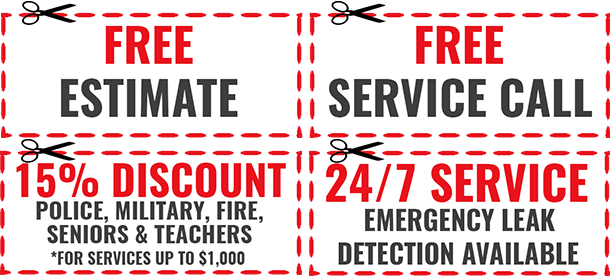 Its location in the heart of San Diego County offers Poway residents and business owners the best of both rural and suburban living. However, a problem like hidden water leaks in your home or business can mean trouble in paradise. L&S TurnKey Plumbing & Restoration is your top plumbing service for water leak detection Poway.
Why Worry About Water Leaks?
Water leaks account for a significant percentage of the state's water waste. According to the Environmental Protection Agency, most residential water leaks result in over 10,000 gallons of wasted water per year. These annoying leaks cost you extra money in utility bills, and they can be the cause of expensive water damage to your home if left unchecked for long periods of time. When you suspect that your home or business has a water leak, you can count on L&S TurnKey Plumbing & Restoration to diagnose the problem correctly and implement appropriate solutions quickly. We are a local San Diego company that serves Poway, and we love helping our neighbors to enjoy the high quality of living that the area affords its residents.
Common Causes of Water Leaks
Some sources of water leaks are relatively easy to detect and fix, but others require the expertise and tools of professional plumbers. Leaks commonly result from faulty toilet flapper valves, improperly adjusted plumbing fixtures and fractured water pipes. Broken water pipes can cause leaks that are hidden behind your home's walls as well as underground. Regrettably, these types of hidden leaks can damage drywall, expensive woodwork, flooring and even foundations.
How to Detect Water Leaks
There are several ways that you can detect water leaks in your home or business. For instance, you can confirm that your toilet has a leak by simply removing the toilet tank lid and placing several drops of food coloring in the tank reservoir. After allowing the toilet to remain unflushed for about 30 minutes, you can check to see if the toilet bowl has any color from the dye. If the toilet bowl's water shows a tinge of color, then you have a leaking toilet.
One Hour Emergency Response Time for Poway:
Available Now! Call (858) 703-5072
Expert Plumber service. 24 hours a day.
Friendly plumbers, we'll treat you like family!
Upfront pricing, with licensed and insured professionals.
Five Star ratings on Yelp, Angie's List, and Google, plus great hand-written feedback from our previous clients.
In business for over 20 years, the best in Poway!

You can detect other types of leaks by reading your water meter. After turning off all water and water-consuming appliances in your home, you can write down the current reading on your water meter and wait about 15 minutes. If the water meter reading changes in your second reading, then you have a water leak somewhere on your property. Some water meters are equipped with leak indicator needles that allow residents and business owners to quickly determine whether or not they have leaking pipes or plumbing fixtures. If the leak indicator needle moves even after you stop using all water on your property, then there is a leak.
Why Call L&S TurnKey Plumbing & Restoration?
Determining water leaks is a first step in saving money on your utility bills and conserving water resources for your community. Licensed plumbers such as L&S TurnKey Plumbing & Restoration can determine the exact location of water leaks using trusted techniques and up-to-date equipment. To ensure you aren't wasting money and precious water, be sure to give L&S TurnKey Plumbing & Restoration a call for water leak detection Poway.
We provide water leak detection services in these areas:
Southwest Riverside County
Hemet | Menifee | Murrieta | Perris | Temecula | Wildomar
Orange County:
Anaheim Hills | Costa Mesa | Dana Point | Fountain Valley | Huntington Beach | Mission Viejo |
Newport Beach | Orange County | Santa Ana
San Diego:
Carlsbad | Mira Mesa | Oceanside | Poway
Instant Plumber discounts for Poway residents available.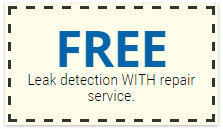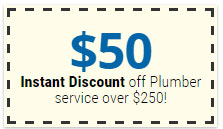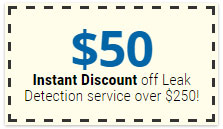 Our Services
Water Leak Detection
Slab Leak Repair
Flood Damage Restoration
Water Damage Repair
Water Heater Repair
Locations We Serve
Hemet
Menifee
Murrieta
Perris
Wildomar
Areas We Serve in San Diego
Carlsbad
Mira Mesa
Oceanside
Poway
Rancho Bernardo
Areas We Serve in Orange County
Anaheim
Anaheim Hills
Costa Mesa
Dana Point
Fountain Valley
Huntington Beach
Irvine
Mission Viejo
Newport Beach
Orange County
Santa Ana