Water Leak Detection in Newport Beach
Located alongside the Pacific Ocean, Newport Beach is a beautiful city that is known for the beach, harbor, piers, and the numerous ships that fill its harbor. Many people have chosen to call Plumber in Newport Beach for their home. When you own a home in the city, water leaks can be a problem. Leaks can drive up your utility bills and cause damage to your home. It is important for you to find the leaks and then to make certain that you have them repaired correctly. The experts at L&S TurnKey Plumbing & Restoration can help you to detect leaks and then to fix the problems that have lead to them.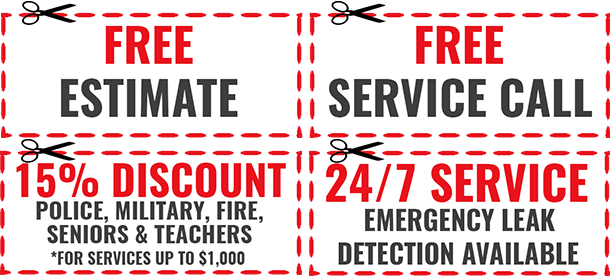 What causes water leaks in Newport Beach?
Leaks may result from many different things. Some of the most common causes of leaks include the following:
• Broken seals around the water connectors where your appliances are installed
• Clogged lines that result in overflows or bursts
• Corrosion due to age
• Deteriorated pipe joints
• High water pressure
• Tree root intrusions
• Loose water connectors
• Rapid changes in temperature inside of your pipes
• What are the common signs of a leak?
Some leaks are obvious. These might include pipes under your sink that drip or puddles of water that form near appliances. Others are not as obvious but just as problematic. You might have a toilet leak because of broken tank parts. You can detect these when your toilet runs constantly or if it occasionally flushes on its own. Damp basement floors are another sign that you have a leak. If you have mold that is growing in your house, you may have a water leak. Finally, you may have a water leak if your water bills are growing higher.
Why reach out to a Newport Beach water leak detection plumber?
Water leaks are more than an annoyance. If you believe that you have a leak, you should contact a Newport Beach water leak detection plumber at L&S TurnKey Plumbing & Restoration. We can quickly find all of the leaks that you have and complete the necessary repairs. Solving leaks quickly is important so that you can prevent damage from happening to your home. Call L&S TurnKey Plumbing & Restoration today to schedule your appointment.
One Hour Emergency Response Time for Newport Beach:
Available Now! Call (949) 289-9033
Expert Plumber service. 24 hours a day.
Friendly plumbers, we'll treat you like family!
Upfront pricing, with licensed and insured professionals.
Five Star ratings on Yelp, Angie's List, and Google, plus great hand-written feedback from our previous clients.
In business for over 20 years, the best plumbing service in Newport Beach!

We provide water leak detection services in these areas:
Southwest Riverside County
Hemet | Menifee | Murrieta | Perris | Temecula | Wildomar
Orange County:
Anaheim Hills | Costa Mesa | Dana Point | Fountain Valley | Huntington Beach | Mission Viejo |
Newport Beach | Orange County | Santa Ana
San Diego:
Carlsbad | Mira Mesa | Oceanside | Poway
Instant Plumber discounts for Newport Beach residents available.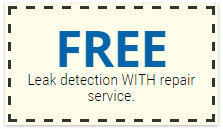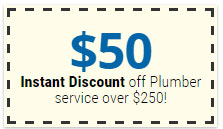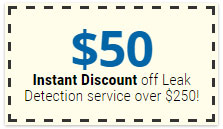 Our Services
Water Leak Detection
Slab Leak Repair
Flood Damage Restoration
Water Damage Repair
Water Heater Repair
Locations We Serve
Hemet
Menifee
Murrieta
Perris
Wildomar
Areas We Serve in San Diego
Carlsbad
Mira Mesa
Oceanside
Poway
Rancho Bernardo
Areas We Serve in Orange County
Anaheim
Anaheim Hills
Costa Mesa
Dana Point
Fountain Valley
Huntington Beach
Irvine
Mission Viejo
Newport Beach
Orange County
Santa Ana