Water Leak Detection in Santa Ana
Santa Ana is a city that is located in Southern, California. Despite being ranked the fourth-safest city in the United States in 2011 by Forbes magazine, some residents of Santa Ana still occasionally have to deal with water leaks. When that happens, you'll want to choose a leak detection company that is local to the area and available 24 hours a day, seven days a week. L&S TurnKey Plumbing & Restoration can help you detect where your water leak is and offer you the best solution to fix it.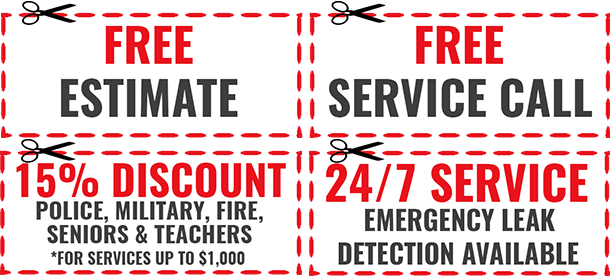 What Causes Water Leaks?
There are a few reasons that leaks can occur in your home or place of business. One of the most common culprits is a sudden change of weather that puts stress on your pipes. Age is another common issue, as pipes can degrade over time. Some older pipes are very vulnerable to leaks, because of the inferior materials that were used when the home was built. Many newer homes are being built with more reliable materials that do not leak as easily.
One Hour Emergency Response Time for Santa Ana:
Available Now! Call (714) 395-5132
Expert Plumber service. 24 hours a day.
Friendly plumbers, we'll treat you like family!
Upfront pricing, with licensed and insured professionals.
Five Star ratings on Yelp, Angie's List, and Google, plus great hand-written feedback from our previous clients.
In business for over 20 years, the best in Santa Ana!

Do I Have a Water Leak?
You may notice that your water and/or gas bill is higher than normal. Your water heater may be running seemingly non-stop or you hear water in your pipes when no water is on in the house. If the problem is a hot line, you might even feel a hot or warm spot on the floor where the pipe runs underneath. You may also find constant wet spots near the stucco of your home or outside.
I Found a Leak, Now What?
You've found a water leak in your home or business- now what should you do? It's important to get it taken care of right away so that no long-term damage occurs. We provide specialized leak detectors that will test your floors and walls to determine exactly where the leak is and why it is leaking. Our experts are available 24/7, so please call whenever you find that you have a leak!
How Does Water Leak Detection Actually Work?
It is important to leave it to a professional when you find that you have a water leak. A steady hand is required for leak detection and we use revolutionary leak detection methods in order to correctly pinpoint the exact location of the leak, as well as why it is leaking. Our newest technology will sense even the smallest discrepancy or leak in order to provide you with comprehensive repair services. Even a small leak can cause increased bills and possible property damage over time. Our leak detection specialists have the knowledge and equipment to pinpoint the leak quickly, with an end goal of resolving your problem with as little disruption as possible.
Why You Should Choose Our Company
L&S TurnKey Plumbing & Restoration specializes in finding and repairing any leaks you may have with the use of non-invasive detection technology. Don't choose a company who doesn't specialize in finding and repairing the leaks in your home, as this could cause unnecessary and costly damages to your house if they tear your walls and ceilings apart searching for the leak.
It isn't necessarily recommended to fix the line in the floor to stop a leak, even though it may be the least expensive. When you leave behind a damaged water line in your floor that is still active, you could cause a second slab leak to occur on the same line, which will end up costing even more to fix. Our company will give you professional advice on the best way to take care of your leak.
Call Us Day or Night!
Give us a call today if you believe you have a water leak in your home or business. Our water leak detection Santa Ana professionals are available 24/7 and will make an appointment to come out at your earliest convenience.
We provide water leak detection services in these areas:
Southwest Riverside County
Hemet | Menifee | Murrieta | Perris | Temecula | Wildomar
Orange County:
Anaheim Hills | Costa Mesa | Dana Point | Fountain Valley | Huntington Beach | Mission Viejo |
Newport Beach | Orange County | Santa Ana
San Diego:
Carlsbad | Mira Mesa | Oceanside | Poway
Instant Plumber discounts for Santa Ana residents available.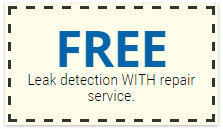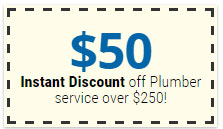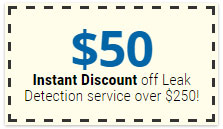 Our Services
Water Leak Detection
Slab Leak Repair
Flood Damage Restoration
Water Damage Repair
Water Heater Repair
Locations We Serve
Hemet
Menifee
Murrieta
Perris
Wildomar
Areas We Serve in San Diego
Carlsbad
Mira Mesa
Oceanside
Poway
Rancho Bernardo
Areas We Serve in Orange County
Anaheim
Anaheim Hills
Costa Mesa
Dana Point
Fountain Valley
Huntington Beach
Irvine
Mission Viejo
Newport Beach
Orange County
Santa Ana