Quality Slab Leak Repair in Temecula
Due to the ongoing drought crisis, the Governor of California has directed the State Water Board to create mandatory regulations designed to reduce water usage.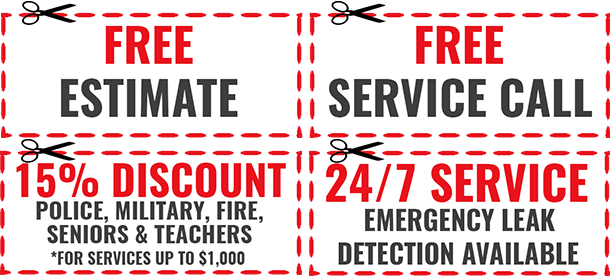 Residents of Temecula, CA, need to be aware of the amount of water they use because the water supply affects the entire community. You are probably already working on saving water, but if you have a slab leak beneath your foundation, you could be wasting a great deal without even realizing it. L&S Turnkey Plumbing & Restoration has a team of slab leak repair Temecula specialists serving the Temecula, CA area 24 hours a day.
Slab Leaks and Their Causes
Vibrations and Movement
As water moves through the pipes, it can cause slight vibrations that wear the material down over time. Temperature changes cause the pipes to expand or contract, leading to shifting and rubbing against surrounding materials. This can cause small cracks or leaks that will grow bigger over time.
Poor Construction
When a building's pipe system is not laid out correctly, the pipes might be placed too close to surrounding structures. If so, they will be more likely to rub and break.
Corrosion
Older homes with copper or galvanized piping can be prone to slab leaks because these materials are more likely to suffer from corrosion. This issue has since been discovered, and better materials are now used in the piping for new homes. If you know that your home has old pipes, you might want to consider having an inspection to check for leaks.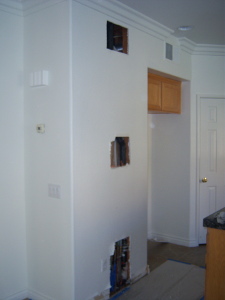 Spotting Slab Leaks Before They Cause a Problem
Slab leaks often start out small and grow bigger with time, which means homeowners in Temecula, CA, need to be extra vigilant to ensure they are leak free. Wasting water is bad enough, but it's especially bad during a drought.
You might have a slab leak if you:
Experience your utility bills going up for no reason.
Feel hot areas on the floor.
Find cracks in the foundation or mold growing beneath the carpet.
Check your water heater maintenance or notice water moving through the pipes when the faucet is off.
The source of the leak may be obvious to you, such a large puddle around the water heater. Other times it may not, as pipes buried within the slab or walls that could slowly be leaking and build up over time causing damage. Concrete plumbing employs several tools designed to detect your leak. From acoustical tools used to sense leaking water that the human ear might not be able on its own to line tracing, which can be used to track the source of a possible leaking pipe. And most importantly, a plumber can isolate and seal off the leak so that it can be properly repaired.
Water build up in the backyard or front-yard, without explanation, is usually an indication of a slab leak. Also, if it is bad enough sometimes you will actually be able to hear the water leaking underground. This severe of a leak would come accompanied by a huge water bill from the water company, which you as a homeowner would be responsible for since the pipes are on your property.
Other minor indications of a possible underground slab leak are very low water pressure in the house. This means that toilets will flush very slowly, faucets run without much pressure, along with showers and any other water source. A professional plumber and water leak detectionspecialist is absolutely necessary if a slab leak is suspected, as the equipment and skill required for the repair is highly specialized.
Handling Slab Leaks Before They Get Worse
If you think you have a slab leak, it's crucial to take care of the problem quickly. A minor slab leak could quickly become a major disaster if you let it go. However, it's also important to take the time to find a repair team you can trust. The wrong contractor could potentially make your problem worse, which could result in higher repair bills later on down the road.
If you need help with a slab leak repair Temecula, call L&S Turnkey Plumbing & Restoration. Our team uses advanced technology to determine the source of your leak, and we don't have to destroy your walls or floor to do it. We are available 24 hours a day, seven days a week to assist with your leak problems in Temecula, CA.
We provide leak detection services in these areas:
Southwest Riverside County
Hemet | Menifee | Murrieta | Perris | Wildomar
Orange County:
Anaheim | Huntington Beach | Irvine | Orange County | Santa Ana
San Diego:
Carlsbad | Escondido | Poway | Mira Mesa | Oceanside | San Marcos
Call us now at (951) 977-4580 to schedule an appointment before the damage grows more costly!