Slab Leak Repair In Santa Ana
Most homeowners have to deal with a slab leak at some point in time. A slab leak is a serious plumbing problem that occurs when water escapes pipes and pools under concrete. If left unrepaired, it can produce extra humidity in the home and cause water damage. Repairing this situation requires locating the source of the leak, removing a portion of the slab and replacing the damaged pipe. The final step is refilling the hole in the concrete to restore the integrity of the slab. Slab leak repair in Santa Ana are best left to professionals who have experience with the process. If you make a mistake while performing a slab leak repair it can make the entire situation way worse! Slab leak repair in Santa Ana are more difficult than they seem. Don't take chances with your foundation water leak. Call our top plumber in Santa Ana at L&S TurnKey Plumbing & Restoration 24/7 whenever you suspect there are leaks!
A Detailed Look at Slab Leaks
A "slab leak" is named so because it deals with leaks that occur beneath a concrete surface. They can result from minor or major leaks in the piping that runs through or beneath the foundation. These leaks may also involve hot or cold water. They may also involve raw sewage depending on the type of pipe that is damaged.
Slab leaks may not be noticeable at first. Instead, a property owner may begin to suspect slab leak due to the presence of some common symptoms. These include reduced water pressure, unexplained increases in water bills, wetness on the floor, mold and plumbing noises. Some property owners even report hearing the sound of running water beneath the floor. Furthermore, it may feel like the foundation or slab has shifted from its original position.
Unfortunately for "Do-It-Yourselfers," slab leak repair in Santa Ana involves a lot more than just changing a pipe. It can be a challenge to trace a leak back to its source. Yet, leak repair experts know how to complete this process in a short amount of time. Additionally, accessing the pipe requires some very careful concrete work. It is not as simple as jack-hammering holes until the pipe can be removed. The cutting and replacing of concrete must be done carefully to avoid damaging the rest of the slab.
Finally, merely replacing the pipe is not always the best solution. Our professional leak repair specialist team can examine the entire situation to determine the best fix. Sometimes pipes can be spot-repaired. Sometimes it is necessary to re-route the plumbing. Other times it may be necessary to replace more of the pipe than it seems from the outset. A certified professional can help you in repairing the current problem and preventing any additional ones.
One Hour Emergency Response Time for Santa Ana:
Available Now! Call (714) 395-5132
Expert Slab Leak service. 24 hours a day.
Friendly plumbers, we'll treat you like family!
Upfront pricing, with licensed and insured professionals.
Five Star ratings on Yelp, Angie's List, and Google, plus great hand-written feedback from our previous clients.
In business for over 20 years, the best in Hemet!

Why Do Slab Leaks Occur?
They are a couple of common causes of slab leaks. The first involves corrosion. This happens when there is a chemical breakdown of the pipe. It is caused by the interaction between the metal, water and soil. Once the pipe surface becomes weakened it is prone to having holes and fissures. The holes allow water or sewage to escape into the ground beneath the foundation. The end result is that water pressure drops significantly.
Slab leaks can also occur form the movement of water through the pipes over time. When water consistently moves through a pipe it causes the metal to vibrate. This puts wear and tear on the pipe and it can eventually crack or leak.
There are a few more ways pipes begin to leak. A pipe used exclusively for cold water can rot from the inside out due to electrolysis. A hot water pipe usually breaks down from the outside in due to the persistent heat.
Pipes can also have problems if they are not installed well, or if the surrounding soil starts shifting. A professional repairman can look at the state of your plumbing to detect the water leak that are occurring. Accurately diagnosing the root cause will help prevent it from reoccurring in the future.
What to do About a Slab Leak
If you notice any of the symptoms described above you need to call a plumber right away. L&N TurnKey Plumbing & Restoration provide certified professionals that specialized for slab leak repair in Santa Ana. Time is of the essence when water is leaking under your foundation! Our leak repair company can expertly assess the problem and take immediate action to stop leaks. We'll work with your insurance company to limit out-of-pocket expenses. Take action now before more damage occurs. Contact us today 24/7 to talk to a top plumbing service expert right away!
We provide slab leak detection services in these areas:
Southwest Riverside County
Hemet | Menifee | Murrieta | Perris | Wildomar
Orange County:
Anaheim | Anaheim Hills | Costa Mesa | Dana Point | Fountain Valley| Huntington Beach | Irvine | Mission Viejo | Newport Beach | Orange County | Santa Ana
San Diego:
Carlsbad | Escondido | Poway | Mira Mesa | Oceanside | San Marcos
Instant Plumber discounts for Hemet residents available.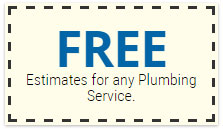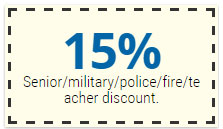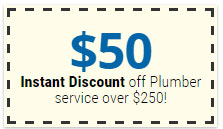 Our Services
Water Leak Detection
Slab Leak Repair
Flood Damage Restoration
Water Damage Repair
Water Heater Repair
Locations We Serve
Hemet
Menifee
Murrieta
Perris
Wildomar
Areas We Serve in San Diego
Carlsbad
Mira Mesa
Oceanside
Poway
Rancho Bernardo
Areas We Serve in Orange County
Anaheim
Anaheim Hills
Costa Mesa
Dana Point
Fountain Valley
Huntington Beach
Irvine
Mission Viejo
Newport Beach
Orange County
Santa Ana