Slab Leak Repair in Orange County
Manicured beach towns and oceanfront luxury yachts make California's Orange County one of the nation's most coveted destinations. Since living in "the OC" is a privilege, you should always treat your property with the respect it deserves by relying on a reputable plumber in Orange County for your home maintenance needs.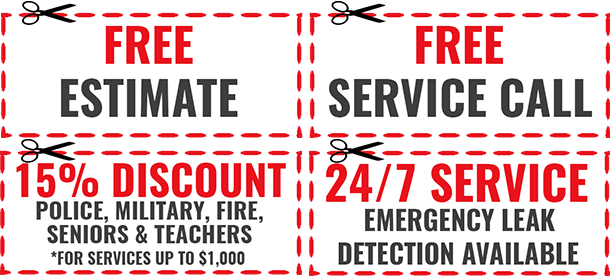 For example, repairing a slab leak under your home is an involved process, so it's a job best left to an experienced plumber. If you're in need of a slab leak repair in Orange County, L&S TurnKey Plumbing & Restoration is available 24 hours a day, seven days a week.
What is a Slab Leak?
When a water line beneath the concrete floor of your home ruptures, it's called a slab leak. When these leaks occur above the floor, they are called pinhole leaks, which usually result in noticeable amounts of water seeping into your home. Water Leak Detection is the important part for the slab leak repair and it should be repaired it as soon as possible before it further cause a damage to the property.
What Causes Slab Leaks?
Identifying the cause of your slab leak is vital to preventing future problems. Slab leaks can happen for a variety reasons including:
Poor construction such as improper soldering or improperly wrapped copper
Corrosion and general wear and tear over time
Poor water quality or concrete eating through the pipe
Slab Leak Symptoms
Signs that you have a slab leak include:
Hearing the sound of running water when all water is turned off
Feeling unexplained hot spots on the floor
Seeing cracks in your walls or flooring
Noticing mildew or excessive moisture under carpets
Getting inexplicably high water bills
How are Slab Leaks Repaired?
Slab leaks can be addressed in different ways depending on what is best for the property and the situation. Options include:
Direct access repair: A small hole is cut into the concrete to access the pipe leak. The faulty section of pipe is removed and replaced.
Rerouting: The entire underground water line is replaced by a new line that runs above ground.
Epoxy Restoration: For small ruptures, an adhesive material called epoxy may be applied to patch the leak.
One Hour Emergency Response Time for Orange County:
Available Now! Call (949) 289-9033
Expert Slab Leak service. 24 hours a day.
Friendly plumbers, we'll treat you like family!
Upfront pricing, with licensed and insured professionals.
Five Star ratings on Yelp, Angie's List, and Google, plus great hand-written feedback from our previous clients.
In business for over 20 years, the best in Orange County!

What to do if you have a Slab Leak
Fixing a slab leak requires expert technical knowledge and training, so you should choose a professional with significant experience in helping homeowners remedy foundation leaks. When it comes to heavy duty plumbing repairs, the best course of action may not always be the least costly. Hiring a professional to repair a slab leak could ultimately be less expensive in the long run; trying to do it yourself can result in a temporary solution that may end up costing more in damages in the end.
Why Should I Hire a Plumber?
A plumber will inspect every part of your system before they start working to provide a full diagnostic report. A trained individual can identify the source of your problem and offer a list of options to resolve the issue once and for all. Working with a professional will help extend your plumbing's lifetime and cut down on costs in the future. Give L&S TurnKey Plumbing & Restoration a call for all of your slab leak repair in Orange County!
We provide slab leak detection services in these areas:
Southwest Riverside County
Hemet | Menifee | Murrieta | Perris | Wildomar
Orange County:
Anaheim | Anaheim Hills | Costa Mesa | Dana Point | Fountain Valley| Huntington Beach | Irvine | Mission Viejo | Newport Beach | Orange County | Santa Ana
San Diego:
Carlsbad | Escondido | Poway | Mira Mesa | Oceanside | San Marcos
Instant Plumber discounts for Orange County residents available.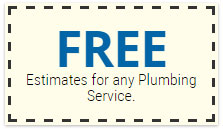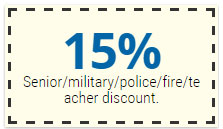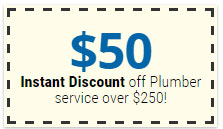 Our Services
Water Leak Detection
Slab Leak Repair
Flood Damage Restoration
Water Damage Repair
Water Heater Repair
Locations We Serve
Hemet
Menifee
Murrieta
Perris
Wildomar
Areas We Serve in San Diego
Carlsbad
Mira Mesa
Oceanside
Poway
Rancho Bernardo
Areas We Serve in Orange County
Anaheim
Anaheim Hills
Costa Mesa
Dana Point
Fountain Valley
Huntington Beach
Irvine
Mission Viejo
Newport Beach
Orange County
Santa Ana