Slab Leak Repair in Mira Mesa
Can you think like water? Well, that sounds insanely complicated because water has no thoughts. But, thinking like water is what we do as skilled slab leak repair in Mira Mesa. By the time you realize that something is wrong under your floor or foundations, the damage done might already be too costly. A Slab water leak can take time to manifest its presence, and even when it does so, you might not accurately identify the precise source of the leakage in the water line because the evidence sometimes shows away from where the damage is located. That is why you need a top Mira Mesa plumber from L&S TurnKey Plumbing & Restoration for your slab leak detection and repair.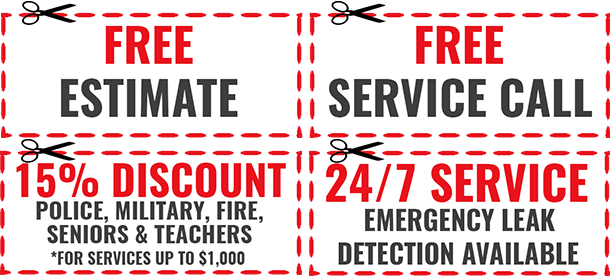 What is Slab Leak?
Any leak from either a hot or cold water line beneath the concrete foundation in a property or a home is known as a slab water leak. Typically, they can be a major water break or just a pinhole leak. Water or a sewer line leak will take place in a water pipe under the foundation. This is why is it also known as a foundation water leak. And by the time the symptoms become visible, the resulting damage might be big. Although it is not difficult to repair the damaged line, identifying the source of water leak needs experience because after demarcating the general area from where the leak originates, you will only repair the pipes after cutting and digging your way through the concrete.
That type of work requires special tools which you might not have. Do not try to repair the leak on your own because even if you are a Do-It-Yourself die hard, your effort might only lead to more damages. Just think of the potential hazard to which you could expose your property if you tamper with an underground electrical conduit instead of the water line?
The Potential Causes of a Slab Leak
Apart from leaks that result from aging pipes, there are two other causes of slab leaks:
1. Vibrations – Two things happen when water is running through the pipes. First, the temperature of the water causes it to contract or to expand, while vibrations are caused by the running water. The resulting movements make the pipes to shift or rub against other water lines and the surrounding materials thereby causing cracks that lead to leakages.
2. Corrosion – Corrosion is caused by the chemical reactions between the water in the soil covering the pipes and the pipes. The corrosive effects puncture holes in the water line resulting to water pressure loss. Many older homes commonly experience the buildup of corrosion because the water lines were constructed with galvanized steel or copper piping.
Symptoms or Indicators of Slab Leak:
Subtle noises of plumbing such as an inexplicable sound of running water even with all the taps in the house turned off
Cracks appearing on the floor when the slabs shift due to leaks
Water spots appearing on the floor
Inflated water bills
Mold and mildew forming beneath the carpets
What Steps Should You Take to Deal with Slab Leak?
Waste no time to call a professional who can diagnose the cause of the leak and recommend the best action you can take. Ignoring an active but damaged water line beneath the floor will only increase the repair costs. Damage to your expensive carpets and rugs are other costs associated with the leaks. So call us immediately because we are experts at identifying the source of leaks and repairing them. On top of being able to work directly with your preferred insurer, we are also approved by the insurance industry. That means your property is well protected when you work with us.
L&N TurnKey Plumbing & Restoration is a reputed leak detection and repair company with a wealth of experience in handling all forms of slab leaks. We are always ready to rush to your assistance any time of day or night because we operate 24/7. We also guarantee you high-quality services at affordable and negotiable costs. Call us NOW!
One Hour Emergency Response Time for Mira Mesa:
Available Now! Call (858) 703-5072
Expert Slab Leak service. 24 hours a day.
Friendly plumbers, we'll treat you like family!
Upfront pricing, with licensed and insured professionals.
Five Star ratings on Yelp, Angie's List, and Google, plus great hand-written feedback from our previous clients.
In business for over 20 years, the best in Mira Mar!

We provide slab leak detection services in these areas:
Southwest Riverside County
Hemet | Menifee | Murrieta | Perris | Wildomar
Orange County:
Anaheim | Anaheim Hills | Costa Mesa | Dana Point | Fountain Valley| Huntington Beach | Irvine | Mission Viejo | Newport Beach | Orange County | Santa Ana
San Diego:
Carlsbad | Escondido | Poway | Mira Mesa | Oceanside | San Marcos
Instant Plumber discounts for Mira Mesa residents available.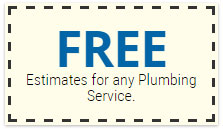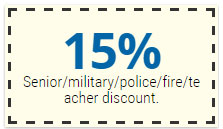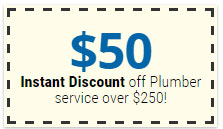 Our Services
Water Leak Detection
Slab Leak Repair
Flood Damage Restoration
Water Damage Repair
Water Heater Repair
Locations We Serve
Hemet
Menifee
Murrieta
Perris
Wildomar
Areas We Serve in San Diego
Carlsbad
Mira Mesa
Oceanside
Poway
Rancho Bernardo
Areas We Serve in Orange County
Anaheim
Anaheim Hills
Costa Mesa
Dana Point
Fountain Valley
Huntington Beach
Irvine
Mission Viejo
Newport Beach
Orange County
Santa Ana