Qualitative Slab Leak Repair in Fountain Valley
Most people who live in Fountain Valley, California love the suburban feel and the beautiful trees that line the streets. If you are a resident of Fountain Valley, you likely want to do everything that you can to maintain the value of your home. In order to protect your home, it is important that you keep it in a good condition and promptly address any repairs. One of the most serious types of problems that can happen to homes in Fountain Valley is a slab leak. It is important for you to fix slab leaks as soon as you discover them before they cause extensive damage to your home and to your lawn. The professionals at L&S TurnKey Plumbing & Restoration are available to help the residents of Fountain Valley with quickly fixing slab leaks and protecting their homes with our expert plumbers in Fountain Valley.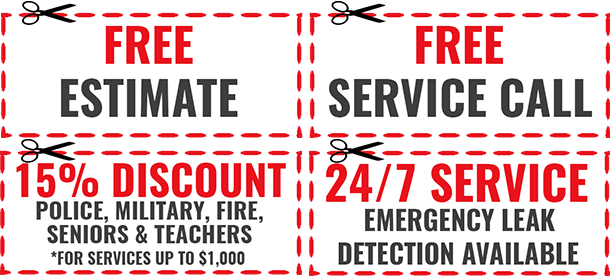 What is a slab leak?
Unlike pinhole leaks that occur to pipes that run above the concrete slab underneath your home, slab leaks happen to the pipes that are installed under the concrete slab. This makes them much more difficult to repair because of where they are located. They can also cause substantial damage to your foundation, floors, walls and lawn, making it important that they are promptly fixed by a professional.
Common causes of slab leaks in Fountain Valley
Slab leaks in Fountain Valley may result from many different things. The most common causes of these types of leaks include the following:
• Shifting ground over time because of the soil composition
• Sudden ground shifts caused by earthquakes
• Lines that are nicked during installation and that develop leaks in the nicked areas with deterioration
• Electrolytic reaction of the copper in your pipes with minerals in the surrounding soil
• Improperly wrapped pipes that grind against the concrete during normal use
Common signs of a slab leak
Recognizing the signs of a slab leak is important so that you can take action before significant damage is caused. Slab leaks may cause mold to grow on your walls. The water under your slab may seep up your walls, causing mold to grow on them because of the moisture.
Slab leaks may also cause unpleasant odors in your home. You may smell the type of muskiness that is common when water has been sitting in an area for a time. If your slab leak is in a sewer line, you may smell sewer smells in your home. Unexplained dampness in your carpet and flooring may also be signs that you have a slab leak. If you see that your foundation is cracked or that your wooden or laminate floors are warped, you may have a slab leak. Finally, slab leaks may cause lawn damage in your yard with areas that have pooled water and depressions, and you may also notice that your water bills have dramatically increased.
What to do if you have a slab leak
If you have a slab leak, turn off the water to your house and call L&S TurnKey Plumbing and Restoration immediately. These leaks are not something that you should try to fix on your own. If you leave them for too long, you may face astronomical repair costs in the future.
When you should call a plumber for slab leak repair Fountain Valley
Because of the serious damage that can be caused by slab leaks, you should call L&S TurnKey Plumbing & Restoration as soon as you notice that you have them. If you wait, you may face thousands of dollars in repair and rehabilitation costs. At L&S TurnKey Plumbing & Restoration, we are proud to help people across Fountain Valley, and we are available to help you 24 hours per day and seven days per week. Call us today to schedule your appointment or to get immediate help.
One Hour Emergency Response Time for Fountain Valley:
Available Now! Call (714) 395-5132
Expert Slab Leak service. 24 hours a day.
Friendly plumbers, we'll treat you like family!
Upfront pricing, with licensed and insured professionals.
Five Star ratings on Yelp, Angie's List, and Google, plus great hand-written feedback from our previous clients.
In business for over 20 years, the best in Fountain Valley!

We provide slab leak detection services in these areas:
Southwest Riverside County
Hemet | Menifee | Murrieta | Perris | Wildomar
Orange County:
Anaheim | Anaheim Hills | Costa Mesa | Dana Point | Fountain Valley| Huntington Beach | Irvine | Mission Viejo | Newport Beach | Orange County | Santa Ana
San Diego:
Carlsbad | Escondido | Poway | Mira Mesa | Oceanside | San Marcos
Instant Plumber discounts for Fountain Valley residents available.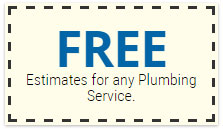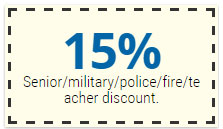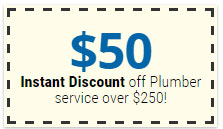 Our Services
Water Leak Detection
Slab Leak Repair
Flood Damage Restoration
Water Damage Repair
Water Heater Repair
Locations We Serve
Hemet
Menifee
Murrieta
Perris
Wildomar
Areas We Serve in San Diego
Carlsbad
Mira Mesa
Oceanside
Poway
Rancho Bernardo
Areas We Serve in Orange County
Anaheim
Anaheim Hills
Costa Mesa
Dana Point
Fountain Valley
Huntington Beach
Irvine
Mission Viejo
Newport Beach
Orange County
Santa Ana