Slab Leak Repair in Murrieta
Slab leaks are not uncommon in Murrieta, CA. Many buildings have a concrete floor, or slab, under the structure. Damage can form over time from climate changes, leaking pipes and even the chemical composition of your water. These types of problems occur regularly, but if the issue is caught in its early stages, a professional can easily fix it. L&S Turnkey Plumbing & Restoration is a local plumbing company offering Slab Leak Repair in Murrieta. We are available 24/7 so that we can make the repair before more extensive and costly damage occurs. Our professional plumbers in Murrieta location are well-trained, certified and licensed.
To better help you recognize a problem in your building, here is some information about slab leaks.
What is a slab leak?
When water gets below the concrete foundation of your house or any other type of building, a slab leak may form. These types of leaks are caused by hot or cold water lines that run under the foundation. Slab leaks can be as small as a pinhole in a pipe or as large as a gushing blast of water; regardless of size, both can cause significant water damage.
What causes a slab leak? There are a number of causes of slab leaks. These are the most common:
Corrosion – Water passing through pipes, combined with water in the soil around the pipes, causes a chemical reaction. This reaction then leads to corrosion. Many older homes feature pipes made of copper or galvanized metal, two materials that are especially prone to corrosion. Holes in the waterline are formed in corroded pipes, leading to lower water pressure and damage to the building's slab.
Vibrations – Running water can also cause pipes to vibrate, a movement that is more damaging when the temperature of that running water also causes the pipes to expand or contract. These combined movements can force those pipes to shift into spaces not originally intended for them. For example, expanding pipes could start to rub against surrounding materials, other water lines and the slab itself. Repeat shifts can lead to cracks and leaks in these pipes.
Poor construction – When your property was constructed, the builders may have improperly insulated or incorrectly supported the pipes under the slab. Without the proper installation, those waterlines could receive too much pressure and crack.
What are the symptoms of a slab leak?
If you think you may have one of these issues with your slab, you should call us immediately. Our emergency plumber in Murrieta will come and check out your property:
Increased water bills
Unexplained sounds of running water
Unexplained plumbing noises, especially when no water is running
Mildew or mold under installed carpets
Warm spots on the floor
Visible shifts in the slab
Cracks in the walls or floors
One Hour Emergency Response Time for Murrieta:
Available Now! Call (951) 977-4580
Expert Leak Detection service. 24 hours a day.
Friendly plumbers, we'll treat you like family!
Upfront pricing, with licensed and insured professionals.
Five Star ratings on Yelp, Angie's List, and Google, plus great hand-written feedback from our previous clients.
In business for over 20 years, the best in Murrieta!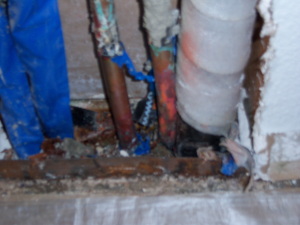 How are slab leaks repaired?
Do not delay, call L&S Turnkey Plumbing & Restoration to verify your leak and find the best course of action for repair. Leaving a damaged water line under your property is never a good idea. The longer you wait, the more damage the slab leak will create.
If you suspect and need a Slab Leak Repair in Murrieta , we are insurance-approved and are typically able to work with your insurer. We are available 24/7. Call now!
We provide slab leak detection services in these areas:
Southwest Riverside County
Hemet | Menifee | Murrieta | Perris | Wildomar
Orange County:
Anaheim | Anaheim Hills | Costa Mesa | Dana Point | Fountain Valley| Huntington Beach | Irvine | Mission Viejo | Newport Beach | Orange County | Santa Ana
San Diego:
Carlsbad | Escondido | Poway | Mira Mesa | Oceanside | San Marcos
Instant Plumber discounts for Murrieta residents available.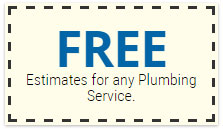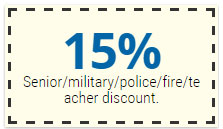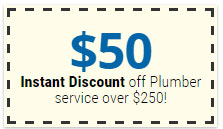 Our Services
24-Hour Plumber
Emergency Plumber
Water Leak Detection
Slab Leak Repair
Flood Damage Restoration
Water Damage Repair
Water Heater Repair
Locations We Serve
Hemet
Menifee
Murrieta
Perris
Wildomar
Areas We Serve in San Diego
Carlsbad
Mira Mesa
Oceanside
Poway
Rancho Bernardo
Areas We Serve in Orange County
Anaheim
Anaheim Hills
Costa Mesa
Dana Point
Fountain Valley
Huntington Beach
Irvine
Mission Viejo
Newport Beach
Orange County
Santa Ana