Emergency Plumber in Murrieta
We'll Be There When It Counts
There's nothing like emergency plumbing problems to strike fear into the heart of all homeowners. After all, flooding and other complications can cause many household hazards, not to mention busting budgets. Luckily, working with our team should set your mind at ease. Not only do we own the most advanced equipment, but our team prepares to handle any kind of plumbing emergency life may throw your way. L&S TurnKey is your top choice for an emergency plumber Murrieta.
Why Rely on Us?
When it comes to plumbing issues, Murphy's Law is almost always in effect; anything that can go wrong, will go wrong. These crises seem to strike at the most inconvenient moments possible; whether it's during the middle of the night or on a three-day holiday weekend, we're ready to help. Our team understands this better than anyone, which is why we're always here for you. We strive to make it to your home within 60 minutes! Let us know the severity of your issue and we'll be there as fast as possible.
Response time is of the utmost importance to us, whether you're calling from a business or home. It's this kind of attention to customer service that has made us a Murrieta favorite. Through word of mouth, we've developed quite the reputation over the years. Emergency plumbing situations are rarely fun for homeowners, but we make the process as easy and hassle-free as possible.
Working with an Expert Team
Our plumbers are licensed, and they are experienced in handling a wide variety of issues. It doesn't matter how big or small the job is; our staff possesses the skills needed to take care of the problem before it causes any more damage.
Why Hire a Professional Plumber?
When a plumbing crisis strikes, it's important to call in the experts. Now is not the time to DIY. Burst pipes and basement flooding can be catastrophic. Time is truly of the essence. When the problem becomes severe, it will start to involve even more systems in your home, causing a domino effect and maybe even affect your electrical wiring. Our team of insured, licensed plumbers in Murrieta can step in and help you when situations become dire. We take pride in fixing the problem correctly the first time—and making sure that it will stay fixed.
One Hour Emergency Response Time for Murrieta:
Available Now! Call (951) 977-4580
Expert Leak Detection service. 24 hours a day.
Friendly plumbers, we'll treat you like family!
Upfront pricing, with licensed and insured professionals.
Five Star ratings on Yelp, Angie's List, and Google, plus great hand-written feedback from our previous clients.
In business for over 20 years, the best in Murrieta!

Whatever the Issue Is—We Can Help
After years of fixing plumbing emergencies in the Murrieta area, our staff has truly seen it all. From sewer cracks to epic burst pipes, we've worked on all kinds of projects that would cause an ordinary plumber to panic. However, we thrive during these kinds of situations. Arriving at the scene as quickly as possible, we will take action immediately. Anytime you're experiencing a plumbing crisis, set your mind at ease and call us. Whether it's an issue at your home or business, we love the challenge of stepping in and using our problem-solving skills to make everything better. If you're experiencing a plumbing emergency, don't let time pass you by – call L&S TurnKey Plumbing & Restoration, your top choice for an emergency plumber in Murrieta!
We also provide emergency plumbing services in these areas:
Menifee | Temecula
Instant Plumber discounts for Murrieta residents available.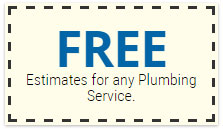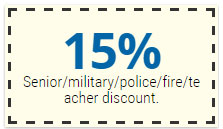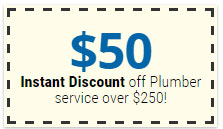 Our Services
24-Hour Plumber
Emergency Plumber
Water Leak Detection
Slab Leak Repair
Flood Damage Restoration
Water Damage Repair
Water Heater Repair
Locations We Serve
Hemet
Menifee
Murrieta
Perris
Wildomar
Areas We Serve in San Diego
Areas We Serve in Orange County