Water Heater Repair in Temecula
Water Heater Problems? We'll fix it!
From hot showers and bathtubs to your dishwasher humming along washing your dishes, hot water is essential to nearly every modern home. A broken water heater quickly becomes an issue for any family and should only be repaired or installed by a licensed plumber in Temecula.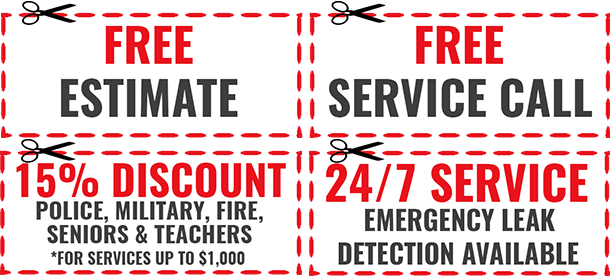 Water Heater Problems
The most common problem is usually a water heater leak. From loose valves to significant corrosion, the causes of a leaky water heater vary. Sometimes the detection of a water heater leak could be subtle, such as the decrease in water pressure. Other times, such as when water is spurting across the room, the leak may be a little more obvious. Either way, the specific cause of the leak could vary.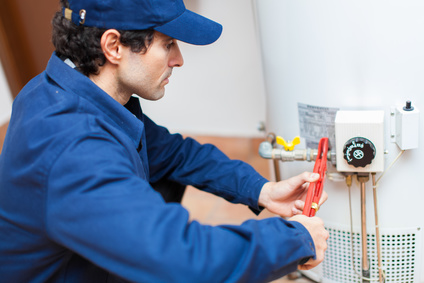 Water heaters do not last forever and the mixture of water and metal for years on end eventually leads to corrosion. The water inside the tank will first need to be drained, all of the fittings and pipes disconnected, and the water heater removed by a professional. Given that many water heaters are heated by natural gas or other fossil fuels, tampering with this without the proper licenses could cause an explosion.
Why Use Us?
Experienced water heater damage and installation specialists
We bill your insurance DIRECT for all water damage, if there is any
Save $500 – $1000 OFF your insurance deductible
Licensed workers, no liability for you
Our courteous, professional staff will treat you like family, satisfaction guaranteed
Can I do it myself? The replacement of a water heater pressure relief valve should always be done by a professional to avoid the excessive build-up of steam that could also cause an explosion. If water is pooling around the base of the water heater, it could simply be due to condensation of the water, however, it could be a more serious issue.
Call us now at (951) 977-4580 to schedule an appointment before the damage grows more costly!

Top-Notch Water Heater Repair Service
When in doubt, water heater repair Temecula should be left to a professional. Water heater leaks can be difficult to detect but if not repaired could cause thousands of dollars in water damage to you home. Water heaters need to be maintained and may need to be serviced regularly to ensure they are working efficiently and have the longest life span possible. Though most problems can be fixed by a licensed plumber, replacement is eventually necessary. If you suspect a water heater leak in your home you should contact a full-service plumber immediately to prevent further damage.
Water heaters are a unique and dangerous blend of water, metal, fire, gas, and pressure. All of which work in a beautiful system of thermodynamics that can provide an endless source of hot water for your home. However, they are also the ingredients for an explosion, and the repair or replacement of major systems and parts repair or replacement of major systems and parts of the water heater should be left to a professional plumber who knows how to deal with these issues.
Call us now at (951) 977-4580 to schedule an appointment before the damage grows more costly!
Locations We Serve
Hemet
Menifee
Murrieta
Perris
Wildomar
Areas We Serve in San Diego
Carlsbad
Mira Mesa
Oceanside
Poway
Rancho Bernardo
Areas We Serve in Orange County