Water Damage Repair in Temecula
Whether your water heater leaked, your water pipes burst, a flood occurred or any number of other reasons, any water that is in your house not contained within pipes constitutes an emergency.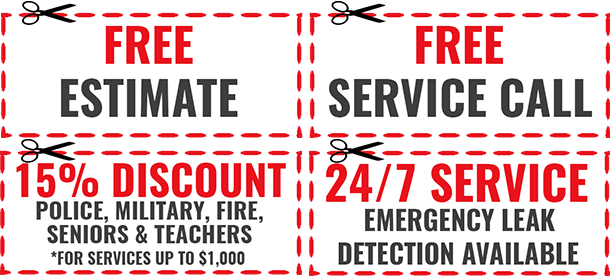 Water will very quickly lead to the growth of mold that can cause not only irreparable damage to your home but also many serious health problems. Wood that becomes wet can rot and, at that point, cannot be repaired and will have to be removed and replaced.
The sooner you call a professional to come in and extract all of the water, the less damage your home will incur.
Professional Grade Water Damage Repair Temecula Benefits
Professional grade water extraction devices work much more thoroughly than vacuums the average person may have access to. Day or night, a professional will come to your home and immediately begin extracting the water as well as drying in residual moisture which could also lead to mold growth. Professionals also have devices that can accurately measure the moisture levels in the air, walls, and floors to ensure every bit of water is gone to minimize loss and hazardous mold growth. Once mold or mildew begins to grow, you will end up hiring a professional to remove the growth which will cost you more money in the long run, not to mention possible hazards to your health.
Call us now at (951) 977-4580 to schedule an appointment for emergency water damage, 24 hours a day 7 days a week!

Why Use Us?
We bill your insurance DIRECT for any water damage repairs
Save $500 – $1,000 off your insurance deductible
Experienced water damage specialists with high-end tools
Licensed workers, no liability for you
Our courteous, professional staff will treat you like family, satisfaction guaranteed
Emergency Water Damage Temecula is available 24 hours a day, 7 days a week. We'll be at the site within 60 minutes of a phone call, in any of our local service areas.
Water Damage Risks
Without the expertise of a professional, you could unknowingly damage your property further. Water damage can happen quickly and although you may feel you have dried the floor or walls completely, to the trained eye, you might find you actually missed some. Carpets or other fabrics will absorb microscopic amounts of water you may not be able to feel and even a small amount of moisture can lead to mold.
Professional Restoration
24/7 emergency water extraction services can penetrate deep into your floors and walls to ensure that not only is the origin of the water leak eliminated, but that it is completely dried. Whether from a flood or a plumbing issue like a burst pipe, a superior water damage repair Temecula will save you a lot of time and protect you property. Plus you have the benefit of having a emergency plumber in Temecula come out to your property day or night. After all, when it comes to water damage, the quick response of a professional, full-service water extraction service can get your home or business back to normal much quicker than trying to tackle the job yourself.
Call us now at (951) 977-4580 to schedule an appointment for emergency water damage, 24 hours a day 7 days a week!
Locations We Serve
Hemet
Menifee
Murrieta
Perris
Wildomar
Areas We Serve in San Diego
Carlsbad
Mira Mesa
Oceanside
Poway
Rancho Bernardo
Areas We Serve in Orange County