Water Damage Restoration in Murrieta
Local, Licensed and Insured, Experienced, Trustworthy Plumbers
Need emergency or standard Plumber service for Water Damage Restoration in Murrieta right away? Please call the number below to schedule an appointment, we can be there in less than 60 minutes!
One Hour Emergency Response Time for Murrieta:
Available Now! Call (951) 977-4580
Expert Water Damage Restoration service. 24 hours a day.
Friendly plumbers, we'll treat you like family!
Upfront pricing, with licensed and insured professionals.
Five Star ratings on Yelp, Angie's List, and Google, plus great hand-written feedback from our previous clients.
In business for over 20 years, the best in Murrieta!
Finding an expert for Water Damage Restoration in Murrieta can be stressful, with so many options to choose from. Make sure to choose a plumber that delivers all of the services you need, along with the proper licenses & certifications in their field.
Instant Plumber discounts for Murrieta residents available.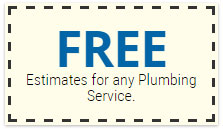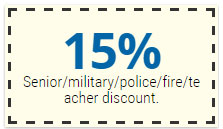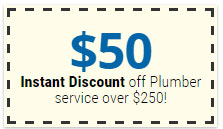 The best Water Damage Repair in Murrieta…
Some of the reasons below explain why we have been at the top of our industry for over 20 years, with the highest levels of customer satisfaction.
Water damage is no joking matter, if left unchecked water tends to seep into every nook and cranny of your home or business. Once there, water will fester in place, slowly rotting away wood or gathering to produce mold or other unsanitary elements. Especially with a flood of water, thinking about restoration after a flood can be a daunting thought. Rest assured, though, with the right expert plumber in Murrieta on your side water damage can be remedied correctly and completely.
At L&S we can evaluate how severe the water damage is first, and give you an honest estimate. Not only that, but we work with and bill insurances directly so you often won't have to pay anything out of pocket. Insurances are willing to work with us not only for our honesty and longevity in the business, but because we are backed by an in-house construction team that can do full rebuilds if needed.
Service Highlights
We do full construction repairs and rebuilds if needed for any water damage with an experienced team of in-house contractors and professionals.
Licensed & Insured plumbers. No liability for you and peace of mind that you have certified professionals working on your home. Feel free to check our license numbers and certifications.

We bill insurance DIRECT! With years of successful jobs and the trust of major insurance companies local to Murrieta, we can bill them directly for work on your home.
Discounts on your insurance deductible, give us a call and ask about this option!
Discounts for EVERYONE! We offer general discounts, free service discounts (leak detections and others), as well as support our military, police, and teachers with discounts just for them. Contact us and ask us for a free quote or see what discounts you can qualify for.
Our Services
24-Hour Plumber
Emergency Plumber
Water Leak Detection
Slab Leak Repair
Flood Damage Restoration
Water Damage Repair
Water Heater Repair
Locations We Serve