Slab Leak Repair in Anaheim
For the residents of Anaheim, slab leaks are common occurrences. The combination of clay soil, drought and subsidence can be an excellent recipe for triggering a slab leak. With this being said, many homes in the area were built using galvanized piping. This means that age has begun to take its toll on the pipes' stability and integrity. For the average homeowner, a slab leak repair in Anaheim is not the type of job that can be handled alone. Locating a slab leak and determining the best way to repair should be left to the specialists. We at L&S TurnKey Plumbing & Restoration have years of experience and training to fix even the most severe slab leaks!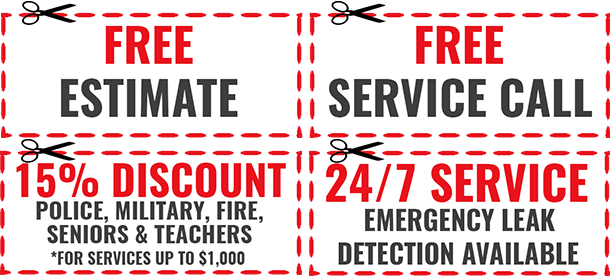 What are Slab Leaks?
As defined by the insurance and plumbing professionals, a slab leak is a hole in a pipe that is contained within the foundation. If you think you may be plagued by a slab leak, it is imperative that you contact a trained professional Plumber in Anaheim, rather than try to fix the situation on your own. Thankfully,  L&S Plumbing & Restoration is available 24/7 for your slab leak repair in Anaheim.
How Do Know If I Have A Slab Leak?
Slab leaks are among the hardest-to-detect causes of water loss because the leaks often empty into the water table under your home's foundation. There are a few signs of early symptoms that your home or place may be developing a leak underneath its foundation, or that a leak has already begun.
What Can Cause A Slab Leak?
Slab leaks can be caused by a myriad of reasons. Some could offset the leak immediately, some could take years and years to notice. Reasons such as:
Poor Construction Techniques and Materials
Cracked Flooring
Vibrations
Ground Shifts (seismic activity)
Old, Worn Out Pipes
Detecting Slab Leaks Before It's Too Late!
The primary signs of slab leaks include:
Water Spots
Water spots on the floor are among the most obvious signs of a slab leak. They are often caused by leaks in hot water lines. The leaks might not be visible, but can be felt when walking over the affected area.
 Increased Utility Bills
Even a small increase in your water bill could result from pinhole leaks under your home's foundation.
 Swelling
Sewer leaks often cause areas of the floor to swell. Look out for swelled or raised sections in your flooring to detect these leaks.
 Cracks in the Foundation
 Mold and Mildew
Look out for a mildew smell, the growth of mold can cause health issues for sensitive members of your family.
 Odors
Unusual or unexplainable odors are a key sign of an undetected leak. These smells can range from musty odors to extremes where your home smells like raw sewage.
 Low Water Pressure
Leaks can reduce your water pressure, so investigate any loss of water pressure. 
One Hour Emergency Response Time for Anaheim:
Available Now! Call (714) 395-5132
Expert Slab Leak service. 24 hours a day.
Friendly plumbers, we'll treat you like family!
Upfront pricing, with licensed and insured professionals.
Five Star ratings on Yelp, Angie's List, and Google, plus great hand-written feedback from our previous clients.
In business for over 20 years, the best in Anaheim!

Expert Slab Leak Detection Available in Anaheim
While we are trained and certified in all plumbing and restoration emergencies, we pride ourselves on being experts in slab leak detection and repair. We at L&S TurnKey Plumbing & Restoration are available 24 hours a day, 7 days a week and will be at your home in less than 60 minutes or less. As a local firm, we take pride in providing the quality service that our neighbors deserve when they need it most. If you are concerned about a slab leak, don't hesitate. Call L&S TurnKey today to arrange for your slab leak repair in Anaheim. Call (714) 395-5132 now!!
We provide slab leak detection services in these areas:
Southwest Riverside County
Hemet | Menifee | Murrieta | Perris | Wildomar
Orange County:
Anaheim | Anaheim Hills | Costa Mesa | Dana Point | Fountain Valley| Huntington Beach | Irvine | Mission Viejo | Newport Beach | Orange County | Santa Ana
San Diego:
Carlsbad | Escondido | Poway | Mira Mesa | Oceanside | San Marcos
Instant Plumber discounts for Anaheim residents available.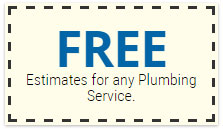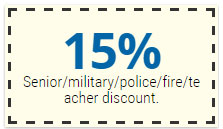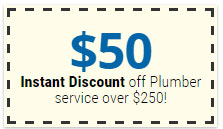 Our Services
Water Leak Detection
Slab Leak Repair
Flood Damage Restoration
Water Damage Repair
Water Heater Repair
Locations We Serve
Hemet
Menifee
Murrieta
Perris
Wildomar
Areas We Serve in San Diego
Carlsbad
Mira Mesa
Oceanside
Poway
Rancho Bernardo
Areas We Serve in Orange County
Anaheim
Anaheim Hills
Costa Mesa
Dana Point
Fountain Valley
Huntington Beach
Irvine
Mission Viejo
Newport Beach
Orange County
Santa Ana