Slab Leak Repair in Anaheim Hills
To put it simply, a slab leak is a plumbing pipe or sewer line water leak that's underneath a concrete slab. This type of leak can be very challenging to repair because it often provides little evidence of its existence or location. If you do suspect you may have a slab leak, call the professionals at L&S TurnKey Plumbing and Restoration. We've served the residents in Anaheim Hills for over 20 years by providing complete plumbing and leak detection services.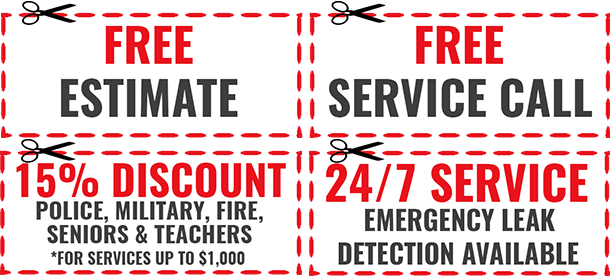 Signs You May Have a Slab Leak
Slab leaks are elusive, but there are usually several warning signs that help expose the problem.
• An unexplained hot spot on the floor
• The sound of water running when all the fixtures are turned off
• A sudden drop in water pressure
• Wet spots on the floor that reappear after you dry them
• Unusually high water bills
• Mold growth underneath a carpet
If you notice any of these symptoms, it's important to call a plumbing professional immediately. Left unaddressed, a slab leak can cause significant and costly damage.
What Causes a Slab Leak in Anaheim Hills?
There are many reasons why pipes underneath a slab begin to leak, but the most common problem involves the clay and soil the slab sits on. Shifting soil can transfer pressure loads to other parts of the concrete causing it to crack. Moisture levels in the ground are constantly changing, and this movement can induce a fitting to loosen and ultimately breach.
There are several other causes for slab leaks, including the following:
• Substandard Water Quality: Water that is too basic or acidic can affect the integrity of your piping system and eventually cause corrosion.
• Inferior Construction: Most homes in our area are well built, but shoddy workmanship can damage or compromise the piping, so it may fail when placed under pressure.
• Water Pressure Issues: High water pressure is caused by a variety of issues, including earth movement and poor construction techniques. When the pressure becomes too high, it places additional stress on pipes, which can cause them to burst.
• Concrete Friction: Many piping leaks are caused by the movement of the pipe against the concrete slab itself. Over time, leaks can develop, and in some cases, the entire pipe can rupture in the weakened area.
Is Slab Leak Repair a DIY Project?
A slab leak is a complex problem that requires special equipment, training and experience. Only a licensed plumber using advanced minimally invasive techniques has the skill needed to find the leak and affect the appropriate repairs. Don't risk further damage to your slab and piping system by hiring a handyman or trying to do the work yourself.
At L&S TurnKey Plumbing & Restoration, we'll test the system to confirm its leaking under the slab by using a compressor or pressure gauge. Sewer leaks are found by blocking the sewer main outlet and filling the pipes full of water. The specific location of the leak can found using video cameras and listening devices.
Once we've found the exact location of the leak, we'll carefully remove the flooring material and cut through the concrete. The damaged pipe is removed and replaced with new material. Our technicians pour fresh concrete and replace the flooring to match the surrounding area.
In some instances, we'll have to close off the leaky line and reroute the piping through an alternative pathway, usually through an attic. Complete pipe replacement is often the best long-term solution.
The experts of Slab Leak Repair in Anaheim Hills
A slab leak can't be ignored, so if you suspect you have a problem, call the experts at L&S TurnKey Plumbing & Restoration today. One of our friendly representatives can answer all your questions and arrange an appointment at your convenience.
One Hour Emergency Response Time for Anaheim Hills:
Available Now! Call (714) 395-5132
Expert Slab Leak service. 24 hours a day.
Friendly plumbers, we'll treat you like family!
Upfront pricing, with licensed and insured professionals.
Five Star ratings on Yelp, Angie's List, and Google, plus great hand-written feedback from our previous clients.
In business for over 20 years, the best in Anaheim Hills!

We provide slab leak detection services in these areas:
Southwest Riverside County
Hemet | Menifee | Murrieta | Perris | Wildomar
Orange County:
Anaheim | Anaheim Hills | Costa Mesa | Dana Point | Fountain Valley| Huntington Beach | Irvine | Mission Viejo | Newport Beach | Orange County | Santa Ana
San Diego:
Carlsbad | Escondido | Poway | Mira Mesa | Oceanside | San Marcos
Instant Plumber discounts for Anaheim Hills residents available.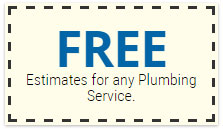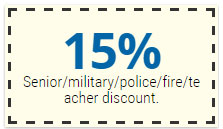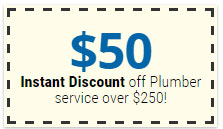 Our Services
Water Leak Detection
Slab Leak Repair
Flood Damage Restoration
Water Damage Repair
Water Heater Repair
Locations We Serve
Hemet
Menifee
Murrieta
Perris
Wildomar
Areas We Serve in San Diego
Carlsbad
Mira Mesa
Oceanside
Poway
Rancho Bernardo
Areas We Serve in Orange County
Anaheim
Anaheim Hills
Costa Mesa
Dana Point
Fountain Valley
Huntington Beach
Irvine
Mission Viejo
Newport Beach
Orange County
Santa Ana