Slab Leak Repair in Costa Mesa
If you live in Costa Mesa, California, you have the benefit of being close to the ocean and beaches while also living within commuting distance of Los Angeles. By owning a home, you are responsible for its maintenance and repairs. To preserve your investment and the value of your home, it is important that you address problems when they arise. One of the biggest issues that you should watch out for is a slab leak. If you believe that you have a leak underneath the slab of your home, you should get professional help from the expert plumber in Costa Mesa at L&S TurnKey Plumbing & Restoration. We can identify the location of your leak and complete the repairs that you need.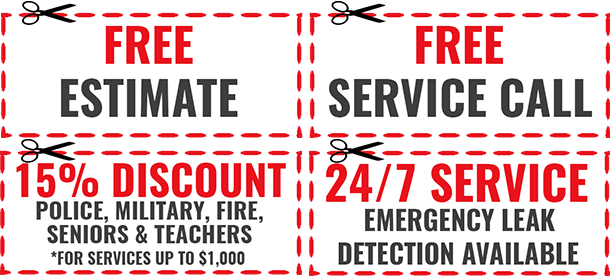 What are slab leaks?
When people think about leaks in their homes, they normally envision pinhole leaks that spring up in pipes in their walls or under their floors. Unlike these common types of leaks, slab leaks occur in pipes that are installed underneath your home's concrete slab. If they are not corrected, slab leaks can cause substantial damage to your foundation, your walls, your floors and your lawn.
What causes slab leaks in Costa Mesa?
Slab leaks may be caused by multiple factors. If the ground underneath your home shifts, stress may be placed on your pipes, resulting in leaks. Ground shifts may happen because of the composition of the soil or because of earthquakes. When they are caused by earthquakes, the slab leaks can happen within minutes instead of years.
When your plumbing is first installed, workers who are not careful may nick the lines. These small nicks might not initially cause major leaks, so it is important to have water leak detection in Costa Mesa on early stage. Pipes that do not have the proper wrapping may also form leaks because of the friction caused by rubbing on the concrete around them. Electrolysis, which is a reaction between the copper that is contained in your pipes with the minerals in the soil, may also cause your pipes to weaken and slab leaks to form.
Common signs of a slab leak
Identifying slab leaks early is important to stop them from causes extensive damage. Some signs that indicate that you might have a slab leak include the following:
• Mold growing on your walls due to water being absorbed by your drywall
• Bad smells, including musky odors or sewer line smells
• Damp flooring and carpet
• Warped foundations and floors
• Damaged lawn that includes pooled water and depressions
• Abnormally high water bills
• Sound of running water when it is turned off
What to do if you have a slab leak
Slab leaks are not something that you should attempt to repair on your own. If you believe that you have a leak underneath your home's slab, it is important for you to immediately call a professional plumber at L&S TurnKey Plumbing & Restoration. You should also turn off the water to your house until the problem is fixed.
Why you should call a plumber for slab leak repair Costa Mesa
Slab leaks can cause substantial damage to your home, resulting in thousands of dollars in repair costs if they are not fixed. Because these types of leaks may damage your floors, foundation and walls, you may be left with a complete rebuilding project if you don't get them fixed as soon as you discover the leaks. Call the professionals at L&S TurnKey Plumbing & Restoration to schedule an appointment. We serve residents throughout Costa Mesa and are available in emergencies 24 hours per day and seven days per week.
One Hour Emergency Response Time for Costa Mesa:
Available Now! Call (949) 289-9033
Expert Slab Leak service. 24 hours a day.
Friendly plumbers, we'll treat you like family!
Upfront pricing, with licensed and insured professionals.
Five Star ratings on Yelp, Angie's List, and Google, plus great hand-written feedback from our previous clients.
In business for over 20 years, the best in Costa Mesa!

We provide slab leak detection services in these areas:
Southwest Riverside County
Hemet | Menifee | Murrieta | Perris | Wildomar
Orange County:
Anaheim | Anaheim Hills | Costa Mesa | Dana Point | Fountain Valley| Huntington Beach | Irvine | Mission Viejo | Newport Beach | Orange County | Santa Ana
San Diego:
Carlsbad | Escondido | Poway | Mira Mesa | Oceanside | San Marcos
Instant Plumber discounts for Costa Mesa residents available.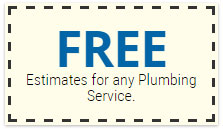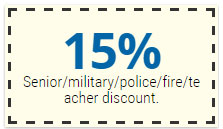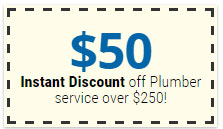 Our Services
Water Leak Detection
Slab Leak Repair
Flood Damage Restoration
Water Damage Repair
Water Heater Repair
Locations We Serve
Hemet
Menifee
Murrieta
Perris
Wildomar
Areas We Serve in San Diego
Carlsbad
Mira Mesa
Oceanside
Poway
Rancho Bernardo
Areas We Serve in Orange County
Anaheim
Anaheim Hills
Costa Mesa
Dana Point
Fountain Valley
Huntington Beach
Irvine
Mission Viejo
Newport Beach
Orange County
Santa Ana