Slab Leak Repair in Perris
Perris is an area with beautiful landscapes and is home to the Lake Perris State Recreational Area. Our company serves the plumbing needs of this community by offering exceptional slab leak repair in Perris. Our service technicians are available 24/7 to assist homeowners who may have noticed strange leaks around the house.
What Are Slab Leaks?
Most homes or commercial properties use concrete in the foundation, and there are water lines located beneath these slabs. Many of these lines contain potable water or sewage liquids. It can be difficult to gain access to these leaking pipes if your home or business sits on top of a concrete foundation.
Why Do Slab Leaks Happen?
There are several causes for slab leaks, and they can occur in water pipes that carry hot or cold water. When a water leak is detected, it may require the services by a qualified slab leak repair in Perris specialist to handle the obstacles in the way.
Some of the most common causes of slab leaks include:
Pipe Corrosion – Corroded water pipes made from copper or galvanized steel are often in old homes in Perris. Any time a chemical reaction takes place in the area between water pipes and surface soil, the metal pipes can be damaged. This type of corrosion can create small or large holes within the main water pipes, and the loss of volume reduces the water pressure.
Water Pipe Vibrations – When water travels through these lines, they may vibrate quite a bit. In addition, the water temperature may cause the metal in the pipes to either contract or expand. When this happens, the pipes often move around and shift, and they may cause loose fittings and joints to break. All of these conditions can combine to make a water pipe crack and start leaking.
Bad Pipe Construction – Excessive amounts of pressure exerted on any water line over a period of time is capable of damaging the pipe. Poor quality construction materials only augment this problem, and this often accelerates the cracking and leaking process.
Common Slab Leak Symptoms
Most slab leaks can be detected if you know how to recognize the signs and symptoms. After noticing one of the following symptoms, it is important to contact a service professional as soon as possible. Delays often exacerbate to the water damage problem, which drives up the total cost of repairs.
Unusually warm areas on the surface of a floor.
Mysterious noises of water rushing or plumbing sounds when all faucets and taps are off.
Cracks appearing in the flooring or walls where a slab shift has happened.
Mildew, fungus or mildew under the carpet.
Sudden increases in the water bills without an increase in water use.
One Hour Emergency Response Time for Perris:
Available Now! Call (951) 977-4580
Expert Slab Leak service. 24 hours a day.
Friendly plumbers, we'll treat you like family!
Upfront pricing, with licensed and insured professionals.
Five Star ratings on Yelp, Angie's List, and Google, plus great hand-written feedback from our previous clients.
In business for over 20 years, the best in Perris!

How Can I Fix a Slab Leak?
After detecting a slab leak, it is important to act right away. Delays only allow the leak to grow larger, and this will increase the water damage. Our service technicians are trained and equipped to handle any slab leak repair in Perris. We work with many insurance companies directly. We are open 24/7. Contact L&S TurnKey Plumbing & Restoration today!
We provide slab leak detection services in these areas:
Southwest Riverside County
Hemet | Menifee | Murrieta | Perris | Wildomar
Orange County:
Anaheim | Anaheim Hills | Costa Mesa | Dana Point | Fountain Valley| Huntington Beach | Irvine | Mission Viejo | Newport Beach | Orange County | Santa Ana
San Diego:
Carlsbad | Escondido | Poway | Mira Mesa | Oceanside | San Marcos
Instant Plumber discounts for Perris residents available.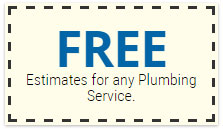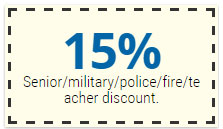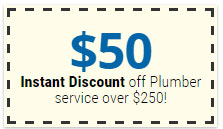 Our Services
Water Leak Detection
Slab Leak Repair
Flood Damage Restoration
Water Damage Repair
Water Heater Repair
Locations We Serve
Hemet
Menifee
Murrieta
Perris
Wildomar
Areas We Serve in San Diego
Carlsbad
Mira Mesa
Oceanside
Poway
Rancho Bernardo
Areas We Serve in Orange County
Anaheim
Anaheim Hills
Costa Mesa
Dana Point
Fountain Valley
Huntington Beach
Irvine
Mission Viejo
Newport Beach
Orange County
Santa Ana