Slab Leak Repair in Hemet
Hemet is an area of California situated right at the base of the San Jacinto mountain range. Many of our clients enjoy the picturesque Hemet Golf Club as much as we do. This area provides wonderful opportunities for recreation, but a leaky home can disrupt the option of enjoying this area's amenities. Our company is dedicated to providing slab leak repair in Hemet.
What is a Slab Leak?
Water pipes are often located underneath the concrete foundation of a home. If these pipes start leaking, this is called a slab leak. It can happen with either hot or cold water pipes, and they can be small or large leaks. Most leaks are either sewage lines or potable water lines, and it is not typically difficult to repair; however, it can be hard to detect accurately. After determining the area of the leak, there is often a large slab of concrete in the way.
What Causes Slab Leaks?
Corrosive Chemicals – Many older homes in this area are constructed with old galvanized pipes or copper, which contain elements that lead to corrosion. There is a chemical reaction that often happens when the water pipe and the soil's surface components interact. The corrosive substances can produce holes of different sizes within the main lines, and this reduces the total water pressure.
Water Pressure & Vibrations – Even when the water pressure is normal, it may shake any pipes that are not completely secure. In addition, the hot or cold water can affect the metal, and this causes expansion or contraction. These moving pipes can bump into adjacent water lines, joints or loose bearings. This combination of problems can accumulate in the piping structures involved and will usually crack the pipes. After the leak worsens, the water pressure will weaken, and damage is usually done by this time.
Pipe Construction – Bad pipe construction is a common contributor to slab leaks. When the hinges, joints and supporting structures don't have enough stability, the water pipes may move and crack. These leaks are also produced when water systems don't have enough insulation or supporting structures.
What Are Slab Leak Symptoms?
Detecting a slab leak is relatively easy once the homeowner understands the most common signs and symptoms. Once the problem is detected, it is important to take care of it right away. Procrastinating results in a larger slab leak; this can increase the monthly water bill.
Typical signs of slab leak symptoms:
Running water rushing through the walls when the taps are off.
Strange warm areas on different parts of the floor.
Cracks in the walls or floor caused by shifting slabs.
Moisture, mildew or mold under the carpets.
Sudden spikes in the monthly water bill.
One Hour Emergency Response Time for Hemet:
Available Now! Call (951) 977-4580
Expert Slab Leak service. 24 hours a day.
Friendly plumbers, we'll treat you like family!
Upfront pricing, with licensed and insured professionals.
Five Star ratings on Yelp, Angie's List, and Google, plus great hand-written feedback from our previous clients.
In business for over 20 years, the best in Hemet!

What Can Be Done?
Take care of the slab leak right away, for delays only make it worse. Our experienced and qualified professional plumbers in Hemet can detect, diagnose and repair these leaks. We work with many insurance providers, and we are open 24/7. Contact us immediately if you suspect a slab leak repair in Hemet is necessary for your Hemet home.
We provide slab leak detection services in these areas:
Southwest Riverside County
Hemet | Menifee | Murrieta | Perris | Wildomar
Orange County:
Anaheim | Anaheim Hills | Costa Mesa | Dana Point | Fountain Valley| Huntington Beach | Irvine | Mission Viejo | Newport Beach | Orange County | Santa Ana
San Diego:
Carlsbad | Escondido | Poway | Mira Mesa | Oceanside | San Marcos
Instant Plumber discounts for Hemet residents available.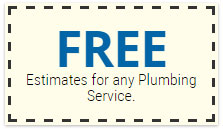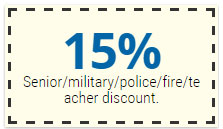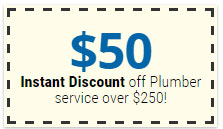 Our Services
Water Leak Detection
Slab Leak Repair
Flood Damage Restoration
Water Damage Repair
Water Heater Repair
Locations We Serve
Hemet
Menifee
Murrieta
Perris
Wildomar
Areas We Serve in San Diego
Carlsbad
Mira Mesa
Oceanside
Poway
Rancho Bernardo
Areas We Serve in Orange County
Anaheim
Anaheim Hills
Costa Mesa
Dana Point
Fountain Valley
Huntington Beach
Irvine
Mission Viejo
Newport Beach
Orange County
Santa Ana