Slab Leak Repair in Mission Viejo
From its inception, Mission Viejo was meticulously planned to provide residents with some of the best amenities to be found in Orange County. However, even the best planning could not eliminate the possibility of slab leaks. If you know or suspect the water leak, you should call L&S Turnkey Plumbing & Restoration for Slab Leak Repair in Mission Viejo before additional damage is done.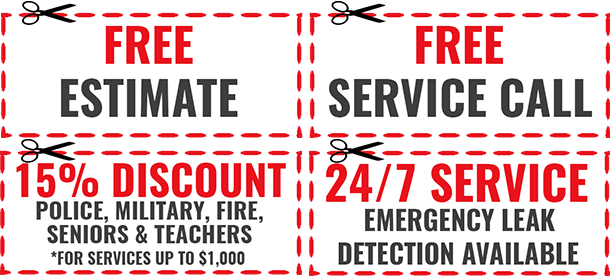 What Are Slab Leaks?
American builders began constructing more homes with slab foundations during the housing boom following World War II. The typical construction method requires installing the water lines underneath the slab. A slab leak is when one of these lines breaks or develops a hole. Unlike pinhole leaks that develop above the floor, slab leaks are often not immediately noticeable.
Why Do Slab Leaks Occur in Mission Viejo?
It is critical to identify the reason the slab leak occurred to ensure that corrective action is taken that can prevent the leak from reoccurring. There are various reasons for slab leaks to occur, and it is not uncommon for a leak to be the result of more than one contributing factor. The following are some common reasons for slab leaks to develop.
• Normal wear and tear can contribute to a slab leak. Over time, corrosion from contact with chemicals moving through the pipes can lead to a leak. In addition, the concrete and soil surrounding the water lines can eventually corrode the pipes.
• Normal ground movement can also affect the integrity of the pipes. Over the years, the soil underneath the slab can shrink or expand when moisture levels change. Even minor seismic activity that is not otherwise detectable can result in ground movement that may cause abrasions.
• Poor construction techniques can be another possible cause of slab leaks. For example, pipes made from different metals typically need to be wrapped to prevent corrosion, or improper soldering could lead to a failure at the joint.
What Are the Signs of a Slab Leak?
There are several signs of a potential slab leak. Often, only one symptom is present, but it is also possible for multiple signs to manifest. Here are some common indications of a slab leak.
• Water bills may keep increasing every month despite consistent usage.
• Running water may be heard even though all taps and appliances are turned off.
• Cracks may appear in the flooring or walls.
• The floor may have inexplicable hot spots.
• Excessive moisture may collect or mildew may grow underneath carpets.
What Repair Methods Are Used for Slab Leaks?
The repair method will depend on the scope of the problem as well as the specific property and the homeowner's needs. Three methods are commonly used.
• An epoxy restoration may be an option for small leaks. This involves applying epoxy — an adhesive material — to seal the leak.
• The direct-access method involves making an opening in the concrete to provide access to the pipe. This allows the defective section to be replaced.
• Sometimes, it may be necessary to reroute the water lines. Typically, an above-ground line is installed to replace the underground pipes. This method may be the most economical solution if there are numerous leaks along a lengthy stretch of pipe.
How to Deal With a Slab Leak
If you have reason to suspect that a slab leak has developed, you should take immediate action. Delays in having the leak repaired can lead to additional damages and higher repair costs. Instead of attempting to repair the leak yourself, contact a reputable plumbing company with experience remediating slab leaks. You might also want to review your homeowners insurance; some policies will cover at least part of the expenses involved with repairing a slab leak, but this depends on the policy as well as the reason for the leak.
Why You Should Call an Experienced Plumber Slab Leak Repair in Mission Viejo
Slab leaks can be notoriously difficult to locate. Experienced plumbers in Mission Viejo have the knowledge and equipment to perform the proper diagnostics to identify the location of the leak and the underlying cause. This allows the plumber to provide you with the proper information regarding your various options, minimizing any disruption to your household and increasing your chances for a permanent solution.
At L&S Turnkey Plumbing & Restoration, we have been providing exceptional service for over 20 years. We offer 24/7 emergency services, upfront pricing and free estimates. We provide our services to many areas in Orange County, San Diego and Riverside County. Call us today so that we can help you put your slab leak concerns to rest.
One Hour Emergency Response Time for Mission Viejo:
Available Now! Call (949) 289-9033
Expert Slab Leak service. 24 hours a day.
Friendly plumbers, we'll treat you like family!
Upfront pricing, with licensed and insured professionals.
Five Star ratings on Yelp, Angie's List, and Google, plus great hand-written feedback from our previous clients.
In business for over 20 years, the best in Mission Viejo!

We provide slab leak detection services in these areas:
Southwest Riverside County
Hemet | Menifee | Murrieta | Perris | Wildomar
Orange County:
Anaheim | Anaheim Hills | Costa Mesa | Dana Point | Fountain Valley| Huntington Beach | Irvine | Mission Viejo | Newport Beach | Orange County | Santa Ana
San Diego:
Carlsbad | Escondido | Poway | Mira Mesa | Oceanside | San Marcos
Instant Plumber discounts for Mission Viejo residents available.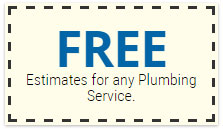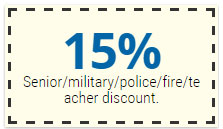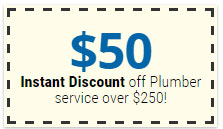 Our Services
Water Leak Detection
Slab Leak Repair
Flood Damage Restoration
Water Damage Repair
Water Heater Repair
Locations We Serve
Hemet
Menifee
Murrieta
Perris
Wildomar
Areas We Serve in San Diego
Carlsbad
Mira Mesa
Oceanside
Poway
Rancho Bernardo
Areas We Serve in Orange County
Anaheim
Anaheim Hills
Costa Mesa
Dana Point
Fountain Valley
Huntington Beach
Irvine
Mission Viejo
Newport Beach
Orange County
Santa Ana