Slab Leak Repair in Escondido
It might come to many as a surprise, but even residents of Southern California have to deal with plumbing issues. Residents of the beautiful eastern San Diego city of Escondido residents some 151 million people and many businesses have been created in the area to serve those who live in this perfect weather.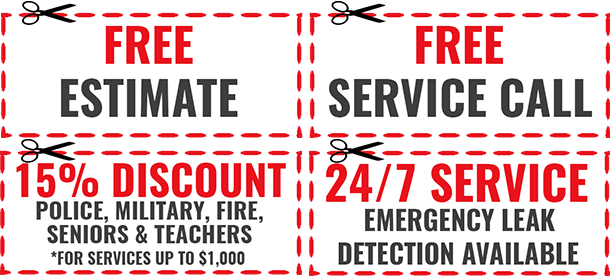 What is a Slab Leak?
A slab leak is something that occurs when water leaks underneath a concrete slab. If you are suspecting a slab leak, it is important that you contact a professional plumber in Escondido rather than try to remedy the situation on your own. You may also want to inquire about tankless water heaters when the professional comes to give you an estimate. L&S Plumbing & Restoration are available 24/7 for your slab leak repair in Escondido needs.
Do I Have A Slab Leak?
If you are coming to suspect that you may have a slab leak, you should make sure to always err on the side of caution and have a professional evaluate your home. There is a broad range of early signs that your home or place of business may be developing a problem of this kind, or that a leak has already begun.
For example, one tell-tale sign of a slab leak is the sound of running water when no one in your home is using a faucet. If you cannot identify where the sound is coming from, it is very important that you contact an expert and have them locate it as soon as possible: it is probably a slab leak at the heart of the issue.
Another red flag to watch for is a hot spot on any part of your home's flooring. This may be a sign of a leak in your hot water line, even if you have tankless water heaters. Cracks in walls or flooring are classic signs of water damage, and even though there may be other reasons, such as a leaking roof, a slab leak cannot be ruled out until the home is evaluated by a professional.
Excessive mildew or moisture underneath carpets is almost always a symptom of a slab leak. As a property owner or even a renter, you should also make a habit of paying close attention to your water bill. A water bill that is unusually high should always make you suspicious of a possible leak, particularly if it occurs quickly and you cant find any other explanation for the increase in your water usage. Finally, low water pressure can also signal a possible slab leak in your home.
What Causes a Slab Leak?
There are many reasons that can ultimately cause a slab leak. One very common cause can be the settling and shifting that occurs over time with virtually all homes or foundations. These leaks can also come from small, simple problems, such as one or more leaking pipes within the walls or foundation. Corroded or damaged pipes often lead to slab leaks as well.
How a Professional Plumber Can Detect a Slab Leak in Your Home
In some occurrences, you will not be able to find leaks on your own without risking serious structural damage to the building. This is often because leaks are difficult to pinpoint without modern equipment, such as electronic amplification equipment or electromagnetic pipeline locators.
L&S Plumbing professionals also use hydrostatic testing, which is another task not meant for untrained individuals. Something referred to as an isolation test may also be used, and this is completed with a special camera and other equipment.
Obviously, these tools are not commonly found in one's garage. However, because professionals have access to such equipment, they can definitely detect the water leak and where a slab leak exists. Our certified plumbers have undergone years of experience in order to ensure the best possible slab leak repair in Escondido.
One Hour Emergency Response Time for Carlsbad:
Available Now! Call (760) 849-8001
Expert Slab Leak service. 24 hours a day.
Friendly plumbers, we'll treat you like family!
Upfront pricing, with licensed and insured professionals.
Five Star ratings on Yelp, Angie's List, and Google, plus great hand-written feedback from our previous clients.
In business for over 20 years, the best in Escondido!

The Importance of Calling a Professional Plumber to Repair Your Slab Leak
Few homeowners have the equipment or the experience to find slab leaks. With that being said, the odds of being able to effectively repair one are extremely low. There is even a high chance of causing extreme structural damage to your home. With this being said, it is never wise to attempt to handle such a repair as a do-it-yourself project. To ensure the best possible services, it is very important to call a professional to pinpoint the slab leaks location.
With the proper tools, leaks can usually be discovered and fixed with minimal disruption to the home. Homeowners who attempt to make such repairs without professional help typically regret their decision. Trying to complete such work without expert help often leads to costly repairs in the future from mistakes made by untrained hands.
It is also essential not to take action as soon as possible: if a slab leak causes moisture that reaches your home's interior, mold and mildew can grow and spread at a very fast pace. These substances can result in health problems for those who live in the dwelling. A slab leak can also damage all types of flooring. If leaks remain undiscovered for an extended amount of time, foundation problems may occur as well.
Slab leaks are not always obvious, therefore it is also wise to schedule inspections on a regular basis, as this is a good way to discover problems before major repairs become necessary. Most experts recommend slab leak detection be completed at least every three years.  Call a professional from L&S Plumbing & Restoration as soon as possible to schedule a complete evaluation.
We provide slab leak detection services in these areas:
Southwest Riverside County
Hemet | Menifee | Murrieta | Perris | Wildomar
Orange County:
Anaheim | Anaheim Hills | Costa Mesa | Dana Point | Fountain Valley| Huntington Beach | Irvine | Mission Viejo | Newport Beach | Orange County | Santa Ana
San Diego:
Carlsbad | Escondido | Poway | Mira Mesa | Oceanside | San Marcos
Instant Plumber discounts for Escondido residents available.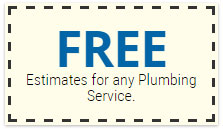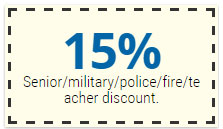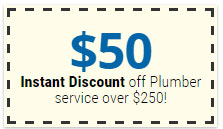 Our Services
Water Leak Detection
Slab Leak Repair
Flood Damage Restoration
Water Damage Repair
Water Heater Repair
Locations We Serve
Hemet
Menifee
Murrieta
Perris
Wildomar
Areas We Serve in San Diego
Carlsbad
Mira Mesa
Oceanside
Poway
Rancho Bernardo
Areas We Serve in Orange County
Anaheim
Anaheim Hills
Costa Mesa
Dana Point
Fountain Valley
Huntington Beach
Irvine
Mission Viejo
Newport Beach
Orange County
Santa Ana