Slab Leak Repair in Oceanside
In North County, San Diego you'll find a city known as Oceanside. While the abundance of trees is quite beautiful, they can cause a slab leak to occur to residents because of tree roots and other factors. These can turn into major issues for residents if they are not taken care of in a timely fashion by a professional plumber. Many Oceanside homeowners become frustrated when there is a leak in their water pipes that they cannot get to themselves because they are situated below the slab of their home. This is also known as a foundation water leak. They don't know where the leak is coming from or even how big it is. Not only that, damaged copper, very old pipes or defective polybutylene pipes will eventually leak.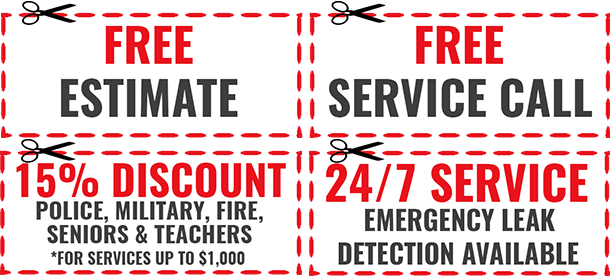 Are you concerned that your Oceanside home is suffering from a water leak? If you are, please call and schedule an appointment with our top plumbing service. Our slab leak repair in Oceanside team at L&S TurnKey Plumbing & Restoration is fast, friendly and always provides excellent customer service to Oceanside residents.
Understanding a Slab Leak
When a pipe starts leaking within the concrete of your home's foundation or in the floor, you may have a slab leak. Since these leaks start from the inside and work their way out, it can be almost impossible to detect at first. Unfortunately, a slab leak can eventually weaken a structure and cause permanent damage to your property.
While slab leaks usually develop unnoticed for a time, you can still look for the following problems that could point towards a leak:
Hearing water running even when all the water in the home is turned off
Cracks in your walls or flooring
A hot spot on your floor, which could indicate a line leak
Higher-than-normal water bills- You may have a water leak either behind your walls or in your pool, but high water bills could also indicate that the plumbing under the slab is leaking
Excessive moisture or mildew under your carpets
How Do Slab Leaks Happen?
There are a number of reasons that damage to your pipes could occur. It may simply be the age of your pipes. Another reason is that the pipes themselves were not properly laid when the house was first built. A third reason is that your water pressure is too high or that the high temperature of the water over time has put excessive stress on the pipes, as well as the concrete that surrounds them.
Tree root intrusions may cause pipe cracks, as well as the expansion and contraction of the soil around the pipes. No matter what the reason is for your slab leak, it is crucial to call in an expert right away. Our slab leak repair Oceanside team is qualified to take care of your slab leak quickly and efficiently.
What to Do if You Believe you Have a Slab Leak
Check for warm spots with your bare feet on your floor
Look at the meter on your street and make sure that no water is on in the house before you look at the meter. If the meter is moving and you are not running water, you probably have a slab leak
If you have a higher than usual gas or water bill, this could be a sign of a slab leak
Water damage may be expensive to repair, especially if it is happening to the structural portions of your home and foundation. Call our leak detection team as soon as you notice any signs of slab leak in your Oceanside home. We can fix the problem for you and stop any more damage from occurring.
We can Help
Don't try to fix your water problems by yourself call a plumber! Leave it to our professional plumbers in Oceanside will quickly verify a leak and consult with you about your best course of action. We at L&S TurnKey Plumbing & Restoration are licensed and insured and can provide you with a full floor leak repair. Call us today, 24/7, if you think your Oceanside home is in need of a slab leak repair in Oceanside.
One Hour Emergency Response Time for Oceanside:
Available Now! Call (760) 849-8001.
Expert Slab Leak service. 24 hours a day.
Friendly plumbers, we'll treat you like family!
Upfront pricing, with licensed and insured professionals.
Five Star ratings on Yelp, Angie's List, and Google, plus great hand-written feedback from our previous clients.
In business for over 20 years, the best in Carlsbad!

Expert Slab Leak Detection in Oceanside
When you contact us here at L&S TurnKey Plumbing & Restoration, you'll get much more than an average plumber. While we can certainly handle any plumbing issue, we pride ourselves on being experts at slab leak repair in Oceanside. We use state-of-the-art, leak detection equipment that allows us to find leaks when they are completely hidden from view far beneath the concrete, and you can count on us to offer you an affordable price for every repair. If you're in need of a slab leak repair in Oceanside, call L&S TurnKey Plumbing & Restoration today!
We provide slab leak detection services in these areas:
Southwest Riverside County
Hemet | Menifee | Murrieta | Perris | Wildomar
Orange County:
Anaheim | Anaheim Hills | Costa Mesa | Dana Point | Fountain Valley| Huntington Beach | Irvine | Mission Viejo | Newport Beach | Orange County | Santa Ana
San Diego:
Carlsbad | Escondido | Poway | Mira Mesa | Oceanside | San Marcos
Instant Plumber discounts for Oceanside residents available.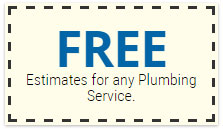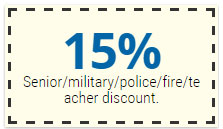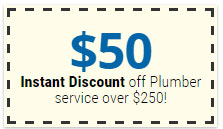 Our Services
Water Leak Detection
Slab Leak Repair
Flood Damage Restoration
Water Damage Repair
Water Heater Repair
Locations We Serve
Hemet
Menifee
Murrieta
Perris
Wildomar
Areas We Serve in San Diego
Carlsbad
Mira Mesa
Oceanside
Poway
Rancho Bernardo
Areas We Serve in Orange County
Anaheim
Anaheim Hills
Costa Mesa
Dana Point
Fountain Valley
Huntington Beach
Irvine
Mission Viejo
Newport Beach
Orange County
Santa Ana