Water Leak Detection in Mission Viejo
Mission Viejo, California features a Mediterranean climate with almost year-round sunshine. Dry and warm summers add to the beauty and appeal of this part of California.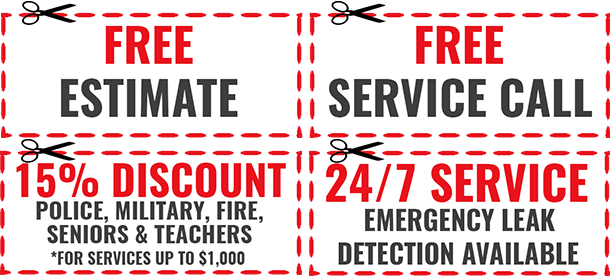 These conditions are also conducive to the development of serious mold and mildew issues whenever water leaks occur. An experienced water leak detection plumber can quickly and efficiently locate the source of your leak to provide fast treatment and repair recommendations. In cases where water has gotten into your home or office, you'll want to seek help promptly from an experienced Mission Viejo leak detection plumber to get the problem sorted out before serious repercussions arise.
What Causes Water Leaks in Mission Viejo?
Water leaks are a serious issue affecting homeowners every year. Left undetected, water leaks can cause a variety of serious issues that can be dangerous and costly to repair. What causes these leaks to occur in the first place?
Water leaks in homes and offices can come from a variety of sources. Clogged pipes, broken seals or gaskets, corrosion to your pipes, and excessive amounts of pressure in your waterline are some of the most common causes of indoor water leaks. Even frequent and extreme changes in temperature can result in these issues that lead to the formation of leaks. The most important thing you as a homeowner can do is to hire someone who can find the source of the leak and correct the cause promptly to prevent further damage.
Common Signs of a Water Leak
Water leaks can produce a variety of signs to let you know that a problem exists. Paying attention to these signs can let you know when it's time to call in a professional for leak detection assistance.
* Increase in water bill
If you know the general amount your water bill usually comes to and it suddenly increases, you may be facing a water leak somewhere in your home. Since many leaks can remain hidden for a long time, an increase in the amount of your water bill may be the first sign of a serious problem.
* Musty smell in various locations of the home
As water continues to leak and build up in your home, a musty or stale smell can occur in the affected locations. If you suddenly begin to notice this type of odor, you may have an undetected water leak that needs prompt treatment.
* Changes in water pressure
If you experience a decrease in overall water pressure, this can be another sign of an undetected water leak somewhere in your home. This water pressure decrease could occur in various locations throughout your home or one isolated area depending on the source of the leak.
* Continually running water meter
Your outdoor water meter can be another good indication of the presence of an undetected leak. If your water meter continually runs, it is best to have a qualified professional inspect the premises for the presence of possible water leaks.
* Visual signs of mold or mildew
Mold or mildew is fairly easy to spot if you're paying attention to areas where leaks tend to occur. However, the presence of mold and mildew indicate that the leak has been ongoing for some time. It is best to attempt to detect water leaks before they reach the point of causing mold or mildew to develop. Be sure to visually inspect bathrooms and kitchen areas, both prime locations for the development of mildew.
What Should You Do If You Suspect a Water Leak?
If you experience any of the signs of a water leak mentioned above, you'll want to get to the bottom of the issue and correct the situation right away. Leaving water leaks untreated can cause damage to the structure of your home that can become very costly to repair. Additionally, the development of serious mold issues can affect the health of your family in the long-run.
Why Reach Out to a Mission Viejo Water Leak Detection Plumber?
Attempting to find the source of a leak yourself can prove futile for many homeowners. Your safest option is to contact a qualified leak detection plumber who can find the source of the leak and make the proper recommendations for correcting it promptly.
At L & S TurnKey Plumbing and Restoration, we understand the importance of finding the source of water leaks as quickly as possible. We provide locally based, experienced staff who are dedicated to using the latest techniques and treatment options to correct any leaks you are experiencing quickly and efficiently. For your additional peace of mind, we are available 24/7 to ensure your needs are met in a timely fashion. If you suspect a water leak, contact L&S TurnKey Plumbing and Restoration today to find out how we can help you correct your problem fast and easily.
One Hour Emergency Response Time for Mission Viejo:
Available Now! Call (949) 289-9033
Expert Plumber service. 24 hours a day.
Friendly plumbers, we'll treat you like family!
Upfront pricing, with licensed and insured professionals.
Five Star ratings on Yelp, Angie's List, and Google, plus great hand-written feedback from our previous clients.
In business for over 20 years, the best in Mission Viejo!

We provide water leak detection services in these areas:
Southwest Riverside County
Hemet | Menifee | Murrieta | Perris | Temecula | Wildomar
Orange County:
Anaheim Hills | Costa Mesa | Dana Point | Fountain Valley | Huntington Beach | Mission Viejo |
Newport Beach | Orange County | Santa Ana
San Diego:
Carlsbad | Mira Mesa | Oceanside | Poway
Instant Plumber discounts for Mission Viejo residents available.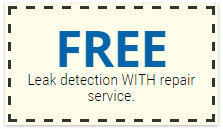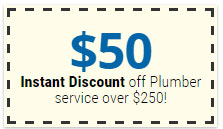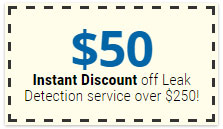 Our Services
Water Leak Detection
Slab Leak Repair
Flood Damage Restoration
Water Damage Repair
Water Heater Repair
Locations We Serve
Hemet
Menifee
Murrieta
Perris
Wildomar
Areas We Serve in San Diego
Carlsbad
Mira Mesa
Oceanside
Poway
Rancho Bernardo
Areas We Serve in Orange County
Anaheim
Anaheim Hills
Costa Mesa
Dana Point
Fountain Valley
Huntington Beach
Irvine
Mission Viejo
Newport Beach
Orange County
Santa Ana