Water Leak Detection in Costa Mesa
The year-round warmth and proximity to the ocean and to Los Angeles make Costa Mesa a desirable city to call home for many people. If you own a home in Costa Mesa, it is important for you to make certain that you keep up with the maintenance so that it stays in great shape. One repair issue that should warrant your prompt attention is a water leak. Leaks can cause you to have skyrocketing bills and to suffer significant damage to your home. If you believe that you might have a leak, it is important for you to get help from the professionals at L&S TurnKey Plumbing & Restoration. We can find the leak and fix the problem that is causing it to happen.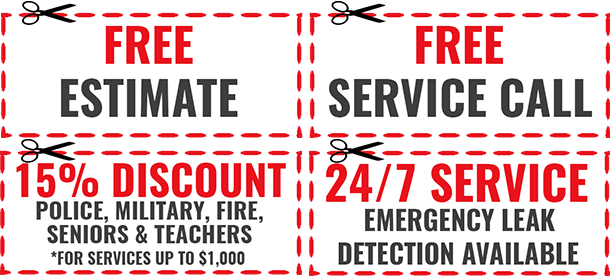 What causes water leaks?
As your home ages, deterioration can cause leaks to happen. Some of the common causes of water leaks in your home might include:
• Water connector seals that are broken where your appliances are connected
• Corrosion and rust that can happen over time
• Damaged pipe joints
• Clogged lines and gutters
• Water pressure that is too high for your pipes
• Intruding tree roots
• Water connectors that are loose
• Rapid temperature changes
What are the common signs of a leak?
While some leaks can be readily seen, others are not as obvious. It is important that you understand the common signs that you have a leak so that you can take the necessary steps to end it. You might see pipes under your sinks that are dripping, puddles on the floor around your appliances or condensation on their exteriors. You might find leaks around your toilet's base by noticing water seeping around it onto the floor. The toilet tank is a common source of leaks. You might notice this type of leak by noticing your toilet running all of the time or seeing that the water level in the tank is too low or too high. Damp floors in your basement are signs that you have a water problem as are pools of water that form in your yard. Mold that is growing on your walls is a sign that you need to take action. One of the most obvious signs that you have a water leak can be found by looking at your water bill. If it is much higher than it should be, you probably have a water leak.
What can you do in case of a water leak?
If you think that you might have a leak, you can complete a simple inspection. Look at your appliances and your toilets. Check under the sinks and look for obvious signs of leaks. If you notice depressions in your yard or water pools, you might have a large leak. You can check for a substantial leak by looking at your water meter before turning off the water to your house for 15 minutes. Before turning it back on, check the reading on the meter. If it shows that any water has been used during the time that it was shut off, you should call a plumber in Costa Mesa.
One Hour Emergency Response Time for Costa Mesa:
Available Now! Call (949) 289-9033
Expert Plumber service. 24 hours a day.
Friendly plumbers, we'll treat you like family!
Upfront pricing, with licensed and insured professionals.
Five Star ratings on Yelp, Angie's List, and Google, plus great hand-written feedback from our previous clients.
In business for over 20 years, the best in Costa Mesa!

Why reach out to a Costa Mesa leak detection plumber?
Water leaks can cause significant damage and be costly. If mold grows, leaks can also cause health problems. If you believe that you have a water leak, it is important for you to call a Costa Mesa leak detection plumber at L&S TurnKey Plumbing & Restoration. We can help to find all of the leaks that you might have and repair the problems that are causing them. Call us today to schedule your appointment.
We provide water leak detection services in these areas:
Southwest Riverside County
Hemet | Menifee | Murrieta | Perris | Temecula | Wildomar
Orange County:
Anaheim Hills | Costa Mesa | Dana Point | Fountain Valley | Huntington Beach | Mission Viejo |
Newport Beach | Orange County | Santa Ana
San Diego:
Carlsbad | Mira Mesa | Oceanside | Poway
Instant Plumber discounts for Costa Mesa residents available.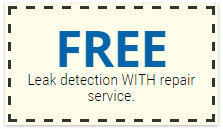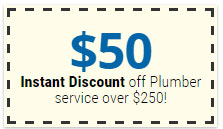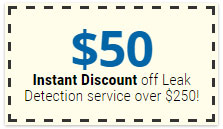 Our Services
Water Leak Detection
Slab Leak Repair
Flood Damage Restoration
Water Damage Repair
Water Heater Repair
Locations We Serve
Hemet
Menifee
Murrieta
Perris
Wildomar
Areas We Serve in San Diego
Carlsbad
Mira Mesa
Oceanside
Poway
Rancho Bernardo
Areas We Serve in Orange County
Anaheim
Anaheim Hills
Costa Mesa
Dana Point
Fountain Valley
Huntington Beach
Irvine
Mission Viejo
Newport Beach
Orange County
Santa Ana