Water Leak Detection in Mira Mesa
Have you noticed a decrease in your water pressure or a dramatic increase in your water bill?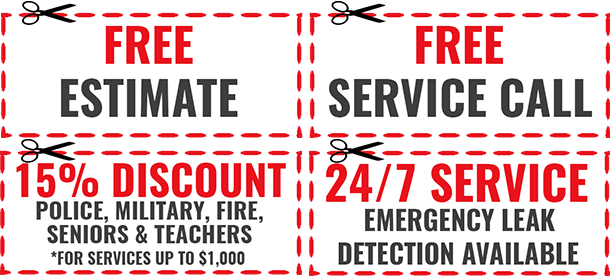 The Importance of Preventative Inspection and Water Leak Detection in Mira Mesa
Even though you might assume you are up to date on preventative maintenance, inspections, and detection of water leaks, surprises and emergencies can always arise! If you are not an expert, be rest assured that damaging surprises might catch you off guard! Water leaks are a constant danger in many homes, and they don't have to be big to cause extensive damages and mold problems.
The process of leak detection can be tedious, frustrating and time-consuming if you don't know where to look. The signs of a water leak often appear far from the source and tracing that night be problematic. However, the residences of San Diego are lucky to have professional help from L&S TurnKey Plumbing & Restoration services. Our Mira Mesa leak detection company has a team of expert leak detection personnel who operate locally on a 24/7 hour work shift.
What Causes Water Leaks?
Repairing water leaks is like child play, but before you can get to the repairing, and if you do not have the professional qualifications for leak detection and repairs, you might spend ages just trying to figure out the source of the leak. You need to know the language water leaks speak to understand what causes them before you attempt any repairs. Some primary causes of leaks include:
The degradation of pipes caused by old age and the pressure stress over time
Aging pipes might have been made of inferior materials, and if they are not replaced by newer and more dependable pipes, they can be very vulnerable to leaks
The sudden change of temperatures and the weather that can stress the pipes to cracking point
One Hour Emergency Response Time for Mira Mesa:
Available Now! Call (858) 703-5072
Expert Plumber service. 24 hours a day.
Friendly plumbers, we'll treat you like family!
Upfront pricing, with licensed and insured professionals.
Five Star ratings on Yelp, Angie's List, and Google, plus great hand-written feedback from our previous clients.
In business for over 20 years, the best in Mira Mesa!

How can you detect that you have a leak problem?
Damaging signs of water leaks can be spotted on the walls and the floor where pipes run through or on water fixtures that collect water and are constantly wet. You should check to see if you have dripping faucets and if they are old and worn out. Other indicators might be inflated water bills, and in rare circumstances, you can hear gurgling and emission sounds of water running even when all the taps are turned off. Your water heater could be on at all times, and you may notice permanent wet spots near the stucco or outside. When you spot any of the signs, know that it is time to call in the experts.
What can you do if you have a leak?
Your first line of defense is to call a professional assessor if you are experiencing a water leak at home or business. To avoid costly long term damages, you need to act quickly by calling in specialized leak detectors to assess your floors and walls to determine the exact extent of your leak problem. Our experts will attend to you at any time of day or night on a 24/7 hour routine.
How do we work to detect water leaks?
We use innovative leak detection techniques to pinpoint the precise nature and origin of a leak. Only the steady hands and skills of a professional can help you to determine the best cause of action for repairs. The technology we use can sense any slight discrepancy or leak which enables us to carry out comprehensive repairs. You must never underestimate a leak to be too small. This can result in heavy damage and can bring astronomical bills. With minimum interference to your daily routine, and through advanced procedures we can accurately solve your problem.
Why choose us?
By using non-invasive special detection technology, our professional Mira Mesa plumbers at L&S TurnKey Plumbing & Restoration can identify and repair any type of leak. With a focus on detecting leaks, we are able to provide a variety of plumbing repair services. Our leak detection specialist team is certified to provide the best plumbing services by using modern equipment to detect your problem and repair any damages. Do not tear apart your walls and ceiling because that will only lead to more damages. Fixing the water line on the floor might appear cheap, but it requires expert skills. Call us NOW for consultations.
We provide water leak detection services in these areas:
Southwest Riverside County
Hemet | Menifee | Murrieta | Perris | Temecula | Wildomar
Orange County:
Anaheim Hills | Costa Mesa | Dana Point | Fountain Valley | Huntington Beach | Mission Viejo |
Newport Beach | Orange County | Santa Ana
San Diego:
Carlsbad | Mira Mesa | Oceanside | Poway
Instant Plumber discounts for Mira Mesa residents available.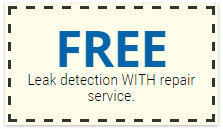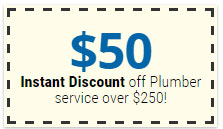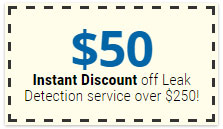 Our Services
Water Leak Detection
Slab Leak Repair
Flood Damage Restoration
Water Damage Repair
Water Heater Repair
Locations We Serve
Hemet
Menifee
Murrieta
Perris
Wildomar
Areas We Serve in San Diego
Carlsbad
Mira Mesa
Oceanside
Poway
Rancho Bernardo
Areas We Serve in Orange County
Anaheim
Anaheim Hills
Costa Mesa
Dana Point
Fountain Valley
Huntington Beach
Irvine
Mission Viejo
Newport Beach
Orange County
Santa Ana