Water Leak Detection in Irvine
The city of Irvine is located in Southern California where the concerns of conserving water has grown due to the worsening drought. Residents must be aware of their water use and cannot afford to waste water. In a time when it's so crucial to conserve, the concern over leaks becomes serious.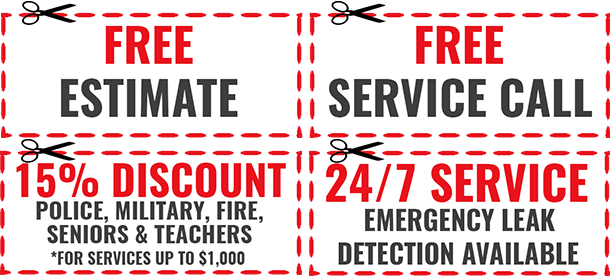 Data from the American Water Works Association shows that the average American home loses up to 14 percent of their overall water usage to leakage. L&S TurnKey Plumbing & Restoration is your top plumbing service for water leak detection in Irvine – call today to help save your time, property and money!
Determining if You Have a Water Leak
The first sign of a water leak is a water bill that's higher than it should be. If your water bill is gradually going up over time, and you aren't using any more water than you did in the past, you should suspect that you have a leak. A good way to check on this is to take a look at your water meter. First, make sure no water is running anywhere in the home. If you check the meter and see that it's still moving, water is leaking somewhere. Don't ignore the problem because you think the leak is minor. Leaking water adds up fast – a small leak can break open and become much larger without warning causing massive amounts of damage to your property.
Other signs that you may have a water leak in your home include:
Unexplained water stains on the walls.
The sound of water moving through the pipes when no one is using the water.
Issues with mold or mildew growth.
You can track down the general location of the leak by shutting off your home's main water valve and checking your meter. If it's still moving, you know the leak is outside of the home. If it has stopped, the leak is somewhere inside. This can help you point the leak repair specialists in the right direction.
The Causes of a Water Leak
Water leaks are generally caused by corrosion in the pipes. The PH balance of the water can cause an increase in the corrosion rate. This will eventually lead to tiny holes in the piping, which could then burst open and cause a greater leak.
One Hour Emergency Response Time for Irvine:
Available Now! Call (949) 289-9033
Expert Plumber service. 24 hours a day.
Friendly plumbers, we'll treat you like family!
Upfront pricing, with licensed and insured professionals.
Five Star ratings on Yelp, Angie's List, and Google, plus great hand-written feedback from our previous clients.
In business for over 20 years, the best in Irvine!

The Importance of Choosing Experienced Professionals
Some plumbers claim to offer water leak detection in Irvine but don't know what they're doing. Certain equipment is required to detect slab leaks without causing damage to your walls, floors or ceilings. Choosing the wrong plumber could result in a huge mess that will cost you even more in repairs. On top of that, inexperienced plumbers sometimes don't repair the full leak, and this can lead to yet another problem a short time in the future. All of this can easily be avoided by choosing a company with experience in water leak detection in Irvine.
If you suspect you might have a water leak in your home, please contact our plumber in Irvine today. Our team is available 24 hours a day to make sure that help is available when you need it. Our expertise in water leak detection allows us to locate the leak without causing unnecessary damage to your home. When we repair your leak, you can be assured that we will get it done correctly without the need for follow-up repairs.
We provide leak detection services in these areas:
Southwest Riverside County
Hemet | Menifee | Murrieta | Perris | Temecula | Wildomar
Orange County:
Huntington Beach | Orange County | Santa Ana
San Diego:
Carlsbad | Mira Mesa | Oceanside |  Poway
Instant Plumber discounts for Irvine residents available.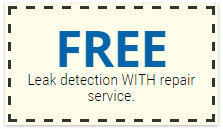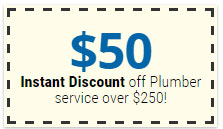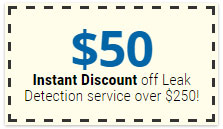 Our Services
Water Leak Detection
Slab Leak Repair
Flood Damage Restoration
Water Damage Repair
Water Heater Repair
Locations We Serve
Hemet
Menifee
Murrieta
Perris
Wildomar
Areas We Serve in Orange County
Huntington Beach
Irvine
Orange County
Santa Ana
Areas We Serve in San Diego