Hurry up! Get Wall Leak Repair in Rancho Bernardo
Nothing is worse than a plumbing issue. Even residents in Rancho Bernardo, California have this problem. Why we may lack in rainfall year round, regardless of where you are from and how perfect the weather is, Americans all across the States are subject to a wall leak. In order to have it repaired properly, you will need to find an experienced, knowledgeable professional plumber to help you out. L&S TurnKey Plumbing & Restoration has all the tools, training and experience needed to help you with your plumbing emergency.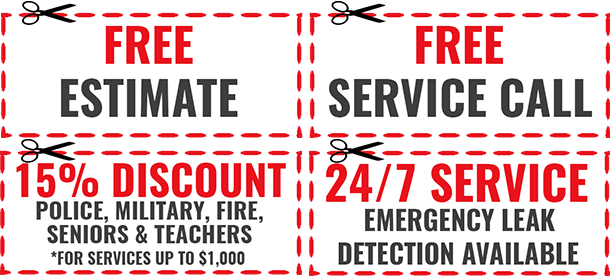 Nobody likes plumbing problems. It stressed you out and costs you money that you could have been using for yourself. Regardless, leaving a wall leak to and not repairing it as soon as possible can lead to further damage to your home. This can cause you hundreds, if not thousands of dollars. If you find yourself in a situation where you need help fast, call our team! We are available 24 hours a day, 7 days a week.
What Is A Wall Leak?
A wall leak is a plumbing issue that occurs when water escapes and flows outside of plumbing within a wall. The following article will discuss the causes of this type of leak, prevention measures, and when to hire an experienced plumber. Common causes of a leak in the wall stem from corroded, split or broken pipes or water main, high water pressure, settling of the house and from structural defects.
What Are The Signs Of A Wall Leak?
There are various signs that you'll notice when there's a leak including:
1. Peeling paint or wallpaper that blisters or bubbles.
2. You may notice watermarks or blisters on your wall's surface.
3. Mildew or mold growing in the area of the leak.
4. A sour, musty smell that hangs in the air.
5. Unusually high water meter reading.
6. The ceiling, baseboard or floor of the room where the leak is located may appear warped, cracked or have water stains.
7. Loose tiles and/or dog-eared vinyl flooring next to the tub.
8. Ashy, flaking wood finish located near the shower.
9. Recurring standing water after taking a shower.
One Hour Emergency Response Time for Rancho Bernardo:
Available Now! Call (858) 703-5072
Expert Slab Leak service. 24 hours a day.
Friendly plumbers, we'll treat you like family!
Upfront pricing, with licensed and insured professionals.
Five Star ratings on Yelp, Angie's List, and Google, plus great hand-written feedback from our previous clients.
In business for over 20 years, the best in Rancho Bernardo!

Are Wall Leaks Preventable?
Older houses and infrastructures are more susceptible to have older pipes and experience corrosion. Waterproofing is the best solution to prevent this issue. The source of a leak in the wall will usually provide one or more visible signs of its presence. The most proactive measure to prevent this type of leak is to repair all holes and cracks you find in the home with compatible filling materials and cover the surface with a waterproofing compound. Most leaks within a wall go undetected for months or years and frequently occur in the basement. An undetected leak can cause unreversible damage to your home and cost you loads.
What Do I Do Now That I Have A Wall Leak?
The one thing you shouldn't do when you suspect that you have a leak in the wall is to let a lot of time pass. You should get to the issue as soon as you possibly can. If too much time passes, your monthly water bill will increase and the leak can add further structural damage to your home can occur as well as health risks from constantly breathing in mildew and mold. If you have decided to start a leak repair project, it will be a huge undertaking to do so on your own. Since most leaks of this nature are hardly ever detected early, a large portion of wet drywall and insulation will have to be removed to find the source of the leak to repair it.
Why Should I Contact a Plumber?
We know how overwhelming and frustrating it can be to try and handle a wall leak alone. Whether the leak is located in the basement, bathroom or someone else, we have expert technicians available 24/7 who can resolve this type of plumbing issue by appointment or if it's an emergency. We will be happy to restore your plumbing mishaps. We have state-of-the-art leak detection tools to find any type of water leak. Additionally, we have over two decades of experience in restoration for extensive water damage. We pride ourselves in sending a plumber to your home in 60 minutes and can provide a free estimate of the cost of your repairs in Rancho Bernardo, California.
We provide leak repair services in these areas:
Southwest Riverside County
Hemet | Menifee | Murrieta | Perris | Temecula | Wildomar
Orange County:
Huntington Beach | Irvine | Orange County | Santa Ana
San Diego:
Carlsbad | Mira Mesa | Oceanside
Instant Plumber discounts for Poway residents available.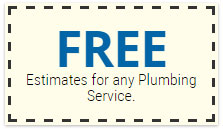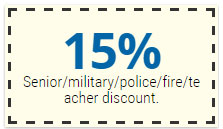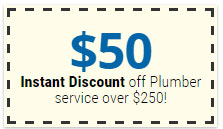 Our Services
Water Leak Detection
Slab Leak Repair
Flood Damage Restoration
Water Damage Repair
Water Heater Repair
Locations We Serve
Hemet
Menifee
Murrieta
Perris
Wildomar
Areas We Serve in Orange County
Huntington Beach
Irvine
Orange County
Santa Ana
Areas We Serve in San Diego