Drain Cleaning In Los Angeles
Make A Call To L&S TurnKey Plumbing & Restoration Now!
Are you facing clogged drains? No worry now! Welcome to the #1 plumbing company that provides experienced plumbing contractors in Los Angeles and its nearby region. When you are suffering from drain cleaning issues, L&S Turnkey offers reliable and prompt drain cleaning services in Los Angeles for residential plumbing. Our plumbers in Los Angeles have extensive knowledge and experience in drain and sewer cleaning. Whenever you are in the hour of need, call immediately, we can help!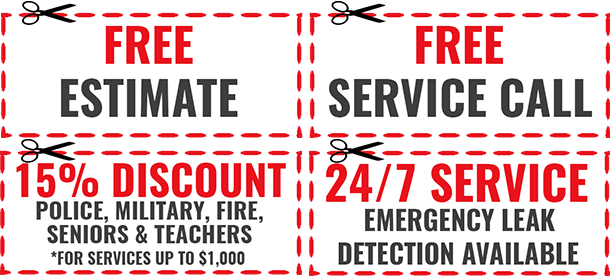 L&S Turnkey is one of the leading plumbing companies that provide drain cleaning and full plumbing services to Los Angeles residential clients. Our drain cleaning contractors in Los Angeles are fully bonded, licensed, and insured with decades of experience in this field. Our expert professionals use state-of-the-art technology and equipment to inspect sewer and drain lines through a video camera to locate the exact cause of the problem. Moreover, we offer the best possible and innovative solutions. If you are searching for an affordable, fast, knowledgeable, and reliable plumbing company that provides top-notch quality plumbing services, then L&S Turnkey is your 1st choice. Furthermore, we offer 24 hour emergency drain cleaning services 365 days a year. We offer guaranteed sewer cleaning services in Los Angeles and also take care of all your plumbing requirements. Contact L&S TurnKey Plumbing & Restoration now!
Get Trustworthy & Reliable Sewer Cleaning Services In Los Angeles
At L&S Turnkey, we offer unbeatable and top-quality drain services in Los Angeles. Our expert and skilled plumbers in Los Angeles are clean, courteous, and arrive timely. We always schedule your appointments at your convenience. Our expert specialists always look after your concerns and offer the best solutions according to your budget, family, and home. We also provide a follow-up to make sure that everything is working fine after the completion of work. L&S TurnKey Plumbing & Restoration is your full source for all residential drain cleaning and plumbing needs.
Call us now at (951) 977-4580 to schedule an appointment for any type of plumbing service.

Why Use Us?
Experienced plumbers that can perform basic drain cleaning and leak detection, all the way to full scale water damage restoration and construction.
Full service company that can help you start to finish, no moving from contractor to contractor.
We bill your insurance DIRECT for all water damage restoration
Save $500 – $1000 OFF your insurance deductible
Licensed workers, no liability for you
Our courteous, professional staff will treat you like family, satisfaction guaranteed
We are reputed and trusted among many clients due to our dependability and top-quality work. Thus, we guarantee courteous and prompt service. All our plumbing contractors are background checked and undergo extensive training to ensure that our clients are served better. Our specialty is to provide emergency plumbing services. Also, our professionals are always ready with their fully-stocked vehicles regardless of night and weekend. We make use of accurate and up-to-date tools for your plumbing needs.
We have expertise in handling clogged drains, sewer cleaning, installing a new water heater, re-routing pipes, and many more! L&S TurnKey Plumbing & Restoration offers upfront pricing and free estimates. Also, we update our expert plumbers with upgraded equipment and the latest technology. Our expert plumbers are specialized in addressing all kinds of blockages and clogs in your plumbing system. So, if your drains are draining slowly or getting clogged constantly, then get in touch with L&S TurnKey Plumbing & Restoration today!
Are you facing severe sewer flow problems? You can call L&S Turnkey for help! Instead of the traditional drain cleaning method, we make use of modern drain cleaning methods, i.e., hydro-jetting. We have hydro-jetting specialists in Los Angeles that use pressurized technology for cleaning the drain thoroughly. We offer wide-ranging drain cleaning options according to your budget. Our specialists are highly trained and well experienced in using hydro-jetting technology effectively. They clean the drains by using the most effective and appropriate methods such as Hydro-jetting, chemical pipe cleaning, clear clogged drains, and mechanical pipe cleaning.
Being the #1 drain cleaning company, we took pride in ourselves for providing the most amazing plumbing services. We have years of experience in providing water lines, pipe-lining solutions, sewer cleaning, and storm drain inspection, and so on. When your gas pipe leak, water pipes break, drains get clogged, L&S TurnKey Plumbing & Restoration offer reliable, dependable, and fast service for getting your plumbing issue fixed as soon as possible.
L&S Turnkey is a trusted plumbing company in Los Angeles offering sewer and drains cleaning services 24/7. We can quickly solve drain, sewer, and other plumbing problems at very affordable prices. Moreover, you can get assistance quickly for sewer cleaning in Los Angeles by contacting us. So, call L&S Turnkey for any kind of plumbing service.
Optimum plumbing is very vital in our daily life, whether it is home or business. Our valuable clients are our topmost priority. The clogged drain causes severe leaks in the pipes, or it may weaken your pipes as well. If you want economical drain cleaning services, then L&S TurnKey Plumbing & Restoration is the superb option for you. We also provide a guarantee for the work or services offered by our professional plumbers so that you don't have to face the same problem again. So, for hassle-free drain cleaning services in Los Angeles, feel free to contact us anytime.