Plumber In Los Angeles
Are you in need of the Best Plumbers in Los Angeles? – Contact L&S Turnkey
Regular plumbing services are one of the best ways to keep the pipes free from blockage and waste. If you are looking for the services of the best plumbers in Los Angeles, contacting L&S TurnKey Plumbing & Restoration is the best option for you. Our certified and experienced plumbers are always ready to serve our clients. We are expertise in regular pipe inspection services as well as pipes fixing services.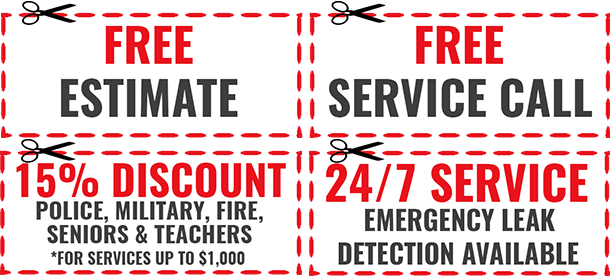 You might not have an idea about the importance of plumbing services. But if you won't get the regular plumbing services, then it can lead to serious consequences such as pipe leakages, pipe breakages, clogged pipes, etc. All these flaws can lead to severe loss. You won't even get to know when the pipes of your place will start leaking and fill your place with dirty water. Such leakages can further cause water damage in Los Angeles residences and to your other household stuff as well. But you do not have to take any sort of tension because we are there to serve you in Los Angeles with the most efficient plumbing services. Contact L&S TurnKey Plumbing & Restoration and get premium quality plumbing services at your doorstep.
Get 24 Hour Emergency Plumbers in Los Angeles
L&S TurnKey Plumbing & Restoration understands the importance of time in case of plumbing issues, and you too should know it. What if you are in a situation where a pipe of your place has broken or started leaking, and you do not even know? Undoubtedly, your whole place is filled with water. If you are going through any such situation like this, do not worry, all you are just required to do is give us a call, and we will send our plumbers to your place. You can rely on us for emergency plumbers in Los Angeles. Once you have let us know about the situation that you are going through. your responsibility ends there; the rest part of the job is on our shoulders.
Our team of plumbers has expertise in this field; they are well known for all types of plumbing issues. Therefore, irrespective of the plumbing issue that you are facing, you just need to contact us. Our expert and skilled team takes all equipment and tools with them in their vehicle because it is of utmost importance to fix the plumbing issues immediately. We will never like our clients to go through the severe consequence of causing due to delays in getting pipes fixed. To prevent such circumstances, we are also providing 24 hour plumber in Los Angeles.
While searching for a plumbing service provider, everyone will be looking for a company that will serve you with all types of plumbing services. If you too are in search of such a company, you do not have to go anywhere else. L&S TurnKey Plumbing & Restoration is right here to assist you with the best and all types of plumbing services. Whether you need drain cleaning in Los Angeles, pipe replacement, pipe leakage fixing, changing directions of pipes, fixing clogged pipes, or any other sort of plumbing service, give us a call and get instant help. We serve at residential places.
We have years of experience in this field and have gained so much popularity. You may or may not know the main cause of the plumbing issue that you are facing. But our plumbers will detect the root cause quickly. Once the experts identify the problem, they will start working on fixing that issue. There are pipes under the slabs of your places, and you won't even have an indication when those pipes break or start leaking, but our experts will find it very easily. Therefore, whenever you need plumbing services in Los Angeles, just contact us.
While contacting plumbers or a plumber-providing company, you also need to make sure that a company does not charge a high fee. Also, you don't go for cheap plumbers in Los Angeles who offer temporary solutions. If such is the case, then let us tell you that we have been serving our clients with reasonable charges only; we care about the satisfaction of our clients. That is why we are providing our services at an affordable range. Contact us for hiring affordable plumbers in Los Angeles and its surrounding areas.
Along with the reasonable charges, the quality of our services is very superior. As already mentioned, we care about the satisfaction of our clients. This is the main reason behind providing the best services at an affordable range. We will also provide you with the surety that the issue that we have fixed at your place will not occur in the near future again.
For preventing plumbing issues, there is a strong need to get regular plumbing inspection services. You can get in touch with our plumbers to get such services at your doorstep. With our inspection services, we help our clients in identifying the problems and fixing them if any. This way, you will be able to prevent big expenses on plumbing repairs. You can get in touch with us at any time of the day for plumbing services in Los Angeles.
Call us now at (951) 977-4580 to schedule an appointment for any type of plumbing service.

Why Use Us?
Experienced plumbers that can perform basic drain cleaning and leak detection, all the way to full scale water damage restoration and construction.
Full service company that can help you start to finish, no moving from contractor to contractor.
We bill your insurance DIRECT for all water damage restoration
Save $500 – $1000 OFF your insurance deductible
Licensed workers, no liability for you
Our courteous, professional staff will treat you like family, satisfaction guaranteed