Water Damage Restoration In Los Angeles
L&S TurnKey Plumbing & Restoration offers 100% reliable, secure, effective, and fast-paced solutions for water damage repair in Los Angeles. We trace every problem back to its roots and give you detailed reports and possible solutions. All of our initial estimation and consultation is absolutely free. Whether you want to change the plumbing and flooring under your kitchen sink or repair water damage that has happened on bathroom walls, you will find quality solutions from us.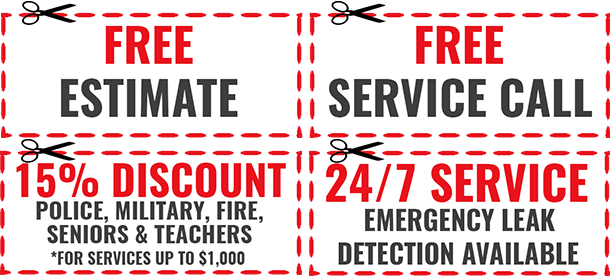 Our water damage teams in Los Angeles include certified, skilled and background-checked plumbers. They are highly professional and cordial. No matter how big or small the problem is, the teams will reach you within the hour of your call. However, our water damage restoration Los Angeles teams will work day and night to ensure the complete restoration of the water-damaged areas of your property. As a reputed water restoration company in Los Angeles, we help countless Californians every day. If you check our testimonials, you can see how pleased our clients are with the top-notch services. Connect with us for the best water damage solutions and even better service standards.
Reliable Services For Water Damage in Los Angeles
Our teams cover both general and specialized services for water repair and restoration in Los Angeles. From water removal to thorough reconstruction, you can trust us for everything. Our teams can address all your water damage concerns with proactive methods. It does not stop there. Through L&S TurnKey Plumbing & Restoration, you can get many options such as procurement support, flexible payments, financing deals, etc. However, some of our specialized services are:
Water Mitigation: L&S TurnKey Plumbing & Restoration has the best industrial equipment to remove the last drop of excess water and moisture from the property. We use high-powered pumps and manual cleaners to remove the water. We look for the possible leaks and other reasons for flood and water damage and mitigate them from the very source. Our water mitigation service also includes the drying services for sub-floor, wooden floors, walls, furnaces, ceilings, etc.
Call us now at (951) 977-4580 to schedule an appointment for any type of plumbing service.

Why Use Us?
Experienced plumbers that can perform basic drain cleaning and leak detection, all the way to full scale water damage restoration and construction.
Full service company that can help you start to finish, no moving from contractor to contractor.
We bill your insurance DIRECT for all water damage restoration
Save $500 – $1000 OFF your insurance deductible
Licensed workers, no liability for you
Our courteous, professional staff will treat you like family, satisfaction guaranteed
Sanitization: Water damage can lead to the growth of deadly microbes in the property. We use non-toxic, FDA-approved, environment-friendly sanitizers to sanitize the entire property. During the sanitization, we look for rotten elements that might contribute to the future growth of bacteria, viruses, or molds.
Leak Detection: Leaks are the biggest reason for water damages. We have high-quality equipment and cameras to find leaks in hidden pipes as well. Our leak detection team is available 24/7 to offer instant and superior services. So anytime you suspect a water leak, you can call us immediately. Our plumbers in Los Angeles who will perform leak detection can also subsequently repair them on the spot.
Mold And Odor Removal: Molds and bad odor are two of the biggest aftermath of massive water damage. We use non-toxic chemicals to inhibit the growth of molds and filthy odors. Once we clean the entire property and apply anti-mold chemicals, your property will remain safe for a long time.
Reconstruction And Retrofitting: Flood damage restoration in Los Angeles is never complicated when you connect with L&S TurnKey Plumbing & Restoration. We have teams who are experts in plumbing and aesthetics and can easily reconstruct your property to its pre-damage state. You can also use this opportunity to remodel or change some of the features. Our flood damage restoration service is very comprehensive. You will get guarantee-backed services with no hassles just by contacting our professionals.
Custom Packages And Affordable Rates: You can design your custom package to address your unique needs. We offer comprehensive solutions 24×7 to our regular and first-time customers. Customer satisfaction is our only goal, and we go the extra mile to ensure that. Among all the water restoration companies in Los Angeles, our rates are competitive and cost-effective as we are experts in what you expect.
Maintenance And Prevention: One could easily avoid any kind of water damage just by having regular maintenance and preventative repairs. Our maintenance teams are available throughout the week, so hire them whenever you want without hesitation, even if it is midnight or on public holidays.