Slab Leak Repair in Los Angeles
Leaks are one of the biggest plumbing issues. Leaks are also of different types, but not all leaks are the same and don't cause equal damage. Slab leaks are the worst type of leaks. You won't have any idea that pipes under the concrete slab of your place are leaking. It can cause many serious types of damages. If you do not want to face any such sort of damage, ensure whether there is slab leakage at your place or not with a professional plumbing inspection. You can give L&S TurnKey Plumbing & Restoration a call and get the best slab leak repair in Los Angeles at your doorstep.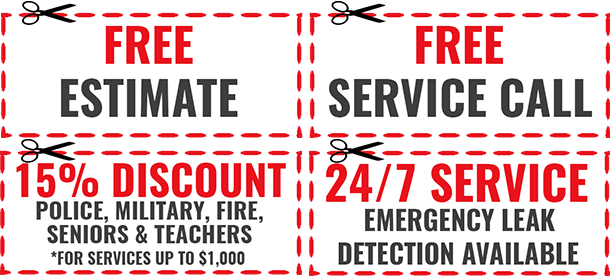 A slab leak can be caused due to any reason, but the important thing is that you need to get it fixed by a professional before it causes much trouble to you. Therefore, whenever you have a doubt of slab leak, reach us and get it inspected and fixed; if there is any problem, do not cause any delay. Otherwise, you may repent later. Slab leaks can occur due to wrong pipe installation or weak pipes, but you won't have to worry if you have given us a call and have told us your problem. We will take care of your needs.
Avail Reliable Slab Leak Repair in Los Angeles
Slab leaks are not easy to fix; they require professionalism and expertise in this field. Once you have contacted us, we will send our experts plumbers to your place. Our team of plumbers in Los Angeles are experts and have been in this field for a long time and have contributed the most in providing satisfactory services to our clients. Along with the expertise in fixing these problems, our plumbers have knowledge of methods of identifying the reasons for such leaks.
During the fixing of slab leaks, there will be the requirement of different kinds of tools and equipment. If such equipment and tools won't be available on time, it can make the water leak and situation worst. However, this is the biggest reason why our plumbers are properly equipped with the required tools and equipment so that there is no sort of delay from our side. Whatever may be the reason for leakage, we shall fix it on time, and if there is any probability of more damage, we will restore and repair that too. If you do not want any sort of slab leak damage to your property or any household item, you need to contact us without causing any delay.
Maintenance of slab pipes is as vital as slab leak repair services. Because if the slab pipes are maintained properly and checked from time to time, the chances of slab leaks are reduced. During the inspection, if there are any issues, we will identify and repair them on time. If you are in need of such slab repair and maintenance services, you can reach us anytime. Once you have informed us about your requirements, the rest of the responsibility lies with us.
We are one of the best plumbing service providers in Los Angeles. We have been providing our clients with these services for a long time, and we have successfully served many happy customers. In case, you require such services and want to experience the best plumbing services, you can recall us. We are always here to serve our customers.
Along with the best quality of plumbing services, we provide our clients only with satisfactory services. We do not want them to face the same issue again in the near future that we have fixed. That is why we also provide a guarantee for our Slab Leak Repair in Los Angeles. We provide guaranteed service to our clients because we want to have long-term and trustworthy relationships with our clients. If you have availed of our services and the same issue is causing you the problem, you can, without any doubt, contact us again, we won't charge you with anything extra.
Being a rational client, you will be looking for a company that will serve you with the best services at affordable prices. If you also want to get the best services at an affordable price range, then L&S TurnKey Plumbing & Restoration is the right place for you. We charge only affordable and reasonable prices because we want our clients to feel happy and satisfied after receiving our services.
Along with all the things stated above, we have valid licenses and are insured. We will also take care of your safety while fixing the slab leaks of your place. You won't have to worry about anything. Our staff will be working efficiently and will take care that we serve you the best plumbing services in Los Angeles as we are experts in what you expect. Call L&S TurnKey Plumbing & Restoration today!
Call us now at (951) 977-4580 to schedule an appointment for any type of plumbing service.

Why Use Us?
Experienced plumbers that can perform basic drain cleaning and leak detection, all the way to full scale water damage restoration and construction.
Full service company that can help you start to finish, no moving from contractor to contractor.
We bill your insurance DIRECT for all water damage restoration
Save $500 – $1000 OFF your insurance deductible
Licensed workers, no liability for you
Our courteous, professional staff will treat you like family, satisfaction guaranteed