Water Heater Repair And Installation In Los Angeles
Water heater issues are a very common appliance problem. Symptoms of a faulty water heater include overheating, stuck valve, leak from plumbing connection, too hot or not enough hot water, a bad gasket, or leakage in a water tank. If you are noticing any symptom or detecting something out of the ordinary, you should contact our experienced plumbers in Los Angeles immediately.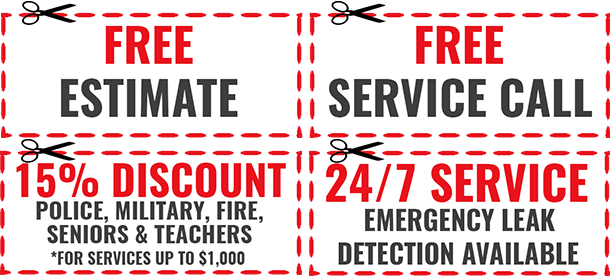 We are one of the most sought-after companies for water heater repair in Los Angeles. Since we have dedicated teams for the water heater, no matter how easy or complicated the problem might be, we will fix it. Despite that, our services are very affordable. The teams are comprised of certified, licensed, and experienced plumbers who not only repair but also perform water heater installation in Los Angeles. L&S TurnKey Plumbing & Restoration offer repairs for all kind of tank-based, tankless gas, electric, hybrid, and solar water heaters. If you need a new water heater for installation or replacement, you can directly procure them from us. We have a wide collection of water heaters. The products that we sell are certified, branded, and backed with a long-term warranty.
Water Heater Installation For All Kinds Of Properties
L&S TurnKey Plumbing & Restoration has experts in installation teams who will assess multiple aspects of your property and then advise you about the best choices for your aesthetics, budget, and energy consumption. We understand that different individuals have different needs and incorporate your vision and ideas within our work. By hiring L&S Turnkey for repair and installation, you will not only access flawless service but also adequate guarantees and post-service maintenance. Dealing with L&S Turnkey yield a very wide range of benefits such as:
Personalized Packages: You can design your own package however you want. Add as many services as you need or subtract as many services as you like. The catered solutions are offered for your optimum comfort. The personalized packages for residential installation or repair will include post-service maintenance for a considerable amount of time. The packages are good for people who want to upgrade their water heaters.
Call us now at (951) 977-4580 to schedule an appointment for any type of plumbing service.

Why Use Us?
Experienced plumbers that can perform basic drain cleaning and leak detection, all the way to full scale water damage restoration and construction.
Full service company that can help you start to finish, no moving from contractor to contractor.
We bill your insurance DIRECT for all water damage restoration
Save $500 – $1000 OFF your insurance deductible
Licensed workers, no liability for you
Our courteous, professional staff will treat you like family, satisfaction guaranteed
Flexible Payment Options: We have flexibility with our payment system. Pay us however you see fit. You can pay upfront, after the completion or in installments. There are also other alternative financing options available for the customers.
Free Estimation And Consultation: Our first estimation and consultation are always free. The pricings are always upfront with no hidden charges. For later consultations, it depends on your requirement. If the problem is small or big, we look comprehensively into the matter and offer right solution.
24/7 Emergency Service: L&S TurnKey Plumbing & Restoration provides emergency services 24/7 every day, including public holidays. Call us at the very moment you see a problem, and a team of professionals will reach your doorstep within the first hour.
Leak And Problem Detection: Accurate problem detection can go a long way to increase the lifespan of the product. Whether you need to have tank-based or tankless water heater repair in Los Angeles, we will use the latest resources and technologies to properly find out the root cause of the problem.
Maintenance For Residential Heaters: Maintenance is necessary, especially for industrial and residential water heaters. Our maintenance teams are available all the time as well. Set whatever frequency you want for maintenance crews, and they will come to offer effective services. Regular maintenance is known to reduce energy consumption, increase lifespan, and avoid major problems.
Eco-friendly Options: In L&S Turnkey, we have a wide range of eco-friendly options. There are solar based and electric based water heaters and other eco-friendly parts and upgrades. We highly promote eco-friendly products if possible. L&S TurnKey Plumbing & Restoration believes in green development.
24/7 Customer Service: We have a very well-trained and well-groomed customer service. If you live away from the property, you can always get live updates and feeds directly from customer service. Other than that, they will cordially listen to any of the grievances that you might have and provide necessary solutions to tackle them.